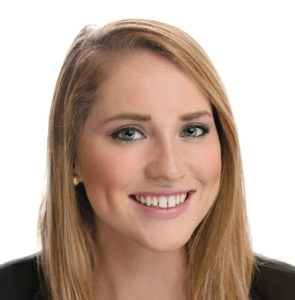 by Madeline Grant, NCIA's Government Relations Manager
Founded in 2010, the National Cannabis Industry Association is the oldest and largest trade association representing legal cannabis businesses. Our membership consists of hundreds of forward-thinking businesses and tens-of-thousands of cannabis professionals from coast to coast. That being said, our work and effectiveness in cannabis policy reform continues to be one of the most important duties at NCIA. During the pandemic, NCIA's government relations team continued to work to support congressional offices through education and conversation. As we continue to be effective on Capitol Hill, our lobbyists work closely with NCIA's Evergreen roundtable to effectively shape policy reform. 
Due to Evergreen members' investment in shaping policy for the cannabis industry, we are able to take our Government Relations work to the next level. This month, we will be hosting our first ever Virtual Mini-Lobby Days, taking place the week of January 31. As we continue to represent a value-driven, responsible industry, our main goal is to educate congressional offices on all aspects of cannabis policy reform; social equity, banking, 280E, scientific data, and much more. I want to thank our Evergreen members for supporting our policy agenda.
Let's take a look at some policy goals in 2022: 
You'll remember that during the 116th Congress, the SAFE Banking Act became the first cannabis-related bill to be passed by a chamber of Congress. It also became the first piece of cannabis legislation to pass the 117th Congress in April of 2021 by a vote of 321-101. Since last spring, the bill has languished in the Senate due to disagreement over enacting comprehensive versus incremental reform.
This year, expect pressure on the passage of SAFE to increase. While efforts to enact comprehensive reform continues, the votes are simply not there as of now. If you're interested in learning more about this conundrum, take a look at this piece that the Brookings Institute recently posted.
NCIA is continuing to build support for the SAFE Banking Act in the Senate, but some big news was announced recently that will certainly impact the legislation in the future: longtime champion and lead sponsor, Rep. Ed Perlmutter (D-CO), just announced that he will not be running for re-election next session. Rep. Perlmutter spoke to Colorado Public Radio this month about his decision not to run for reelection this November and his disappointment that, while the House has approved the Secure and Fair Enforcement (SAFE) Banking Act five times now in some form, the Senate has failed to advance it under both Republican and democratic leadership. The congressman says that he's going to work to pass his marijuana banking bill before his time on Capitol Hill comes to an end. 
There are numerous bills that have received much attention in terms of descheduling cannabis – among them the MORE Act (H.R. 3617), the States Reform Act (H.R. 5977), and the discussion draft (not formally introduced) of the Cannabis Administration and Opportunity Act (CAOA). Please read my colleague's blog HERE for more detail. 
As we continue to discuss comprehensive legislation with Capitol Hill offices, our main focus is to continue to be a resource when these offices have questions or concerns. It is imperative that NCIA remains in conversations as language is analyzed and discussed. As we work with NCIA members and our Evergreen roundtable, we continue to relay the burden of federal prohibition and how it impacts our businesses and communities. 
How can you do more as an NCIA member?
There are ways for you to be more active as an NCIA member. For example, you can consider applying to be on one of NCIA's committees this summer. As a committee member you'll work alongside other cannabis professionals as thought leaders to develop industry standards. Some of our committees include: Education committee, Retail committee, Hemp committee, State Regulations committee, Diversity, Equity & Inclusion committee, and many more. 
If you are a larger company looking to make a meaningful investment in NCIA's government affairs work, there is the opportunity to join our Evergreen Roundtable. For more information or a consultation feel free to email Madeline@TheCannabisIndustry.org. Stay tuned for policy updates from our Government Relations team.