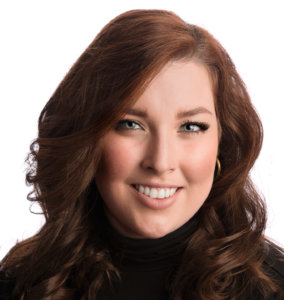 by Michelle Rutter Friberg, NCIA's Deputy Director of Government Relations
After November's midterms, a runoff Senate election in Georgia, and last week's speakership drama, the 118th Congress has finally begun. 
Last year was an historic year: from the enactment of the first federal standalone cannabis reform since the adoption of the Controlled Substances Act of 1971 to President Biden's marijuana reform announcement in the fall. In addition, three states (Rhode Island, Maryland, and Missouri) took action to legalize adult-use marijuana and regulate cannabis. Nearly half of the U.S. population – more than 155 million people – now live in jurisdictions with some form of legalized adult-use marijuana.
At the federal level, members of Congress introduced a wealth of policies aimed to end the antiquated federal cannabis prohibition and address the harm caused by the discrepancies between state and federal laws and regulations. This tremendous bipartisan momentum for cannabis reform sets the stage for a productive 2023 and 118th Congress.
However, as you may have seen or heard on the news, the 118th Congress was off to a slow (to say the least) start as arguments over the Speaker of the House position escalated over the course of the week. After days of negotiations and a multitude of concessions, Rep. Kevin McCarthy (R-CA) eked out a victory in the wee hours of Saturday morning to become Speaker. The contentious and historic fight for the Speakership largely confirmed expectations for this Congress: With House Republicans' narrow four-seat majority, governing is going to be difficult and messy. This will undoubtedly make cannabis reform a challenge, but one that NCIA is ready to rise to. 
The House returned Monday for week two of the 118th Congress, while the Senate remains in recess through January 23, with a few pro forma sessions scheduled over the coming weeks. House Republicans will now move to finalize organizing for the new Congress: the Steering Committee have already begun meeting to determine chairmanships for a number of committees including Ways and Means and Small Business. Once these chairmanships are resolved, the Steering Committee will turn to populating committees with new members – most committees have several openings – and may begin to populate some this week. The exact numbers will be determined by the final ratios between Republicans and Democrats, but we're expecting a mirror image of the ratios used in the 117th Congress. 
All of these decisions will have a substantial impact on cannabis reform, as Leadership and committee chairs determine what legislation is considered. While Republicans' slim majority in the House brings a number of challenges, it will also undoubtedly provide a number of opportunities for reform and negotiation. 
Stay tuned for more developments from the Senate. Interested in learning more about NCIA's government relations efforts? Consider upgrading your membership to our policy-focused Evergreen tier. Lastly, don't forget to register for an in-person NCIA event near you, and for our annual Lobby Days in May!