About Ben Curren
CEO, Co-Founder of Green Bits
NCIA Member since 2014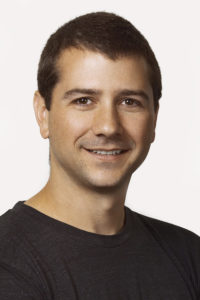 Ben is dedicated to creating innovative, easy-to-use products that help small businesses delight customers, drive revenue, and streamline operations. After working on QuickBooks as a senior engineer, Ben started his own consulting firm, but had trouble finding an accounting program that worked the way he needed it to. This lead him to co-found Outright, an accounting program for freelancers and consultants. He sold Outright to GoDaddy, a billion-dollar web-hosting company, 4 years after founding the business.
Ben used his Outright proceeds to launch Green Bits in 2014, just as Washington cannabis retail stores were opening. Ben attracted top talent from his previous ventures and has since grown the retail management platform into a 20+ person startup serving 600+ cannabis retailers and securely processing over $1.4B per year.
He's a father of two, husband, lifelong learner, mentor, and entrepreneur. He believes that you must understand why things are the way they are before you can successfully change them.
Candidate's Statement
I'm humbled to have been nominated for the NCIA Board of Directors. In my tenure as a cannabis advocate, I've had the first cannabis company to compete in TechCrunch Disrupt, been quoted in Forbes, The Guardian, and NBC, and spoken at Harvard University alongside Senators about the future of software and payments in our industry.
For many years, software and technology have transformed not only small and large businesses, but also entire industries. The cannabis industry and its businesses are currently going through their own technology revolution. With seed-to-sale tracking, cannabis retailers are dealing with the most complex inventory tracking procedures in the world, and it takes sophisticated software to make all manual, error prone tasks automated so that these businesses always stay in compliance. Software is helping keep these stores open; allowing patients to receive their medication, business owners to create more jobs, and the industry to increase its transparency and legitimacy nationwide.
I've worked on projects for Google, helped build Quickbooks, and founded and sold software companies. I can bring another level of engineering expertise to the NCIA and its Board of Directors and help promote the growth of a responsible and legitimate cannabis industry.
The NCIA was founded on the principle of power in numbers. With my nomination, I bring a network of engineers and investors who are eager to help our industry grow into an even more responsible and legitimate part of the United States economy.
---
To vote in NCIA's 2017 Board of Directors election, you must be a current NCIA Member.
Read more about the Board Election process. 
Log in to view the Voter Guide and cast your ballot between April 27 through May 22.