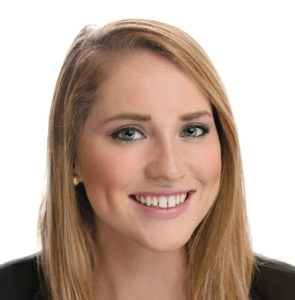 by Madeline Grant, Government Relations Manager
After months of focused attention on the long-anticipated midterm elections, the U.S. Senate has finally approved the House-passed bipartisan cannabis research bill under unanimous consent. It marks the first time a standalone piece of cannabis legislation has ever been sent to the president's desk. H.R. 8454, the Medical Marijuana and Cannabidiol Research Expansion Act, was filed in July and quickly moved through the House before being taken up by the Senate.
When signed by President Biden, H.R. 8454 will open the door for new innovative treatments derived from cannabis. Leader Schumer stated ahead of the vote, "If you're one of the millions of Americans who deal with conditions like Parkinson's or epilepsy or post-traumatic stress, or any number of other conditions, cannabis might hold promising new options for managing these diseases," according to Marijuana Moment.
Under the legislation, the U.S. attorney general would be given a 60-day deadline to either approve a given application or request supplemental information from the marijuana research applicant. It would create a more efficient pathway for researchers who request larger quantities of cannabis. Additionally, the bill would encourage the Food and Drug Administration (FDA) to develop cannabis-derived medicines. To do this, the bill would allow accredited medical and osteopathic schools, practitioners, research institutions, and manufacturers with a Schedule 1 registration to cultivate their own cannabis for research purposes. Another section would require the Department of Health and Human Services (HHS) to look at the health benefits and risk of cannabis as well as policies that are inhibiting research into cannabis that's grown in legal states and provide recommendations on overcoming those barriers. 
The point – the passage of this legislation finally sets the agencies in motion to allow the needed cannabis research we've been waiting for in the United States. The Senate passage of H.R. 8454 comes at the heels of when President Joe Biden issued a mass marijuana pardon and directed a review of the drug's scheduling status. Just before the vote, Senate Majority Leader Chuck Schumer (D-NY) said on the floor that is continuing to have "productive talks" about a broader package of cannabis reforms he hopes to pass before the end of the lame-duck session. 
As the legislative days grow shorter and we near the end of the 117th Congress, the NCIA Government Relations team will continue to be a resource for congressional offices on both sides of the aisle during the lame-duck session. Bipartisan and bicameral offices have been in negotiations about the so-called SAFE Plus package for months and we will continue to monitor any action as it moves forward. 
If you are a Blooming or Evergreen NCIA member please make sure you attend our Government Relations update on December 6 at 3:30 pm EST.
We want to hear from you! A portion will be dedicated to answering your specific questions you submit through registration. This will be very interactive and a great way to get to know the Government Relations team. If you are a Blooming or Evergreen member, please go ahead and register HERE. Please be sure to submit questions so we can make sure to include time to answer all of them.
Please stay tuned for updates and more information to come. If you have any questions or want to learn more about how you can get involved with NCIA please contact madeline@thecannabisindustry.org