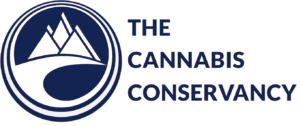 The Cannabis Conservancy (TCC) is inviting all types of growers (indoor, greenhouse, and outdoor) in Colorado to participate in an Energy Use Case Study for the Colorado Energy Office (CEO). Growers can choose to be named and celebrated for their participation or remain absolutely anonymous. Participation is requested as soon as possible, and no later than July 31, 2016. If you are interested, contact Jacob Policzer, President of TCC, today.
The Study
TCC has been contracted by the Colorado Energy Office to conduct a research report on energy use in the marijuana cultivation industry. The purpose of the report is to understand where the industry is developing in Colorado, how energy (and water use) by the industry is impacting our grid (and water supplies), what is feasible and available to the industry in terms of operational and technological efficiencies and funding, and to create a baseline for the industry with accurate data. As part of this study, TCC is required to conduct case studies and work with growers of varying operational types (outdoor, indoor, and combination) in the state to track interval load data to create a baseline for the industry.
Grower Involvement
Growers will be required to have smart meters and sub meters installed at their operations and participate in an individualized on-site participant energy workshop. TCC will pay for the installation and maintenance of the meters as well as compensate growers for workshop participation. The choice to participate anonymously or publicly is absolutely at the discretion of the participant.
The individualized participant energy workshop will include: document reviews, building envelope analysis, grow system analysis (based on TCC Sustainability Standards), interviews, and meter installation.
What are the Benefits to Growers?
By participating in the case study, growers will learn very detailed information about their energy consumption, which is the first step in system optimization, leading to higher yields and cost savings. Growers will also receive energy and water use consultation services from TCC for system optimization and are one step closer to Sustainability Certification. If growers choose to be named in the case study they are demonstrating their industry leadership and commitment to sustainability.
What is the Colorado Energy Office (CEO)?
The CEO's mission is to improve the effective use of all of Colorado's energy resources and the efficient consumption of energy in all economic sectors, through providing technical guidance, financial support, policy advocacy, and public communications.
What is The Cannabis Conservancy (TCC)?
TCC's mission is to empower and assure that the regulated cannabis industry achieves environmental, economic, and social sustainability.
Inquiries
For more information or to sign up today please contact:
Jacob Policzer, President
The Cannabis Conservancy
Jacob@cannabisconservancy.com
https://cannabisconservancy.com
Office:  +1.888.464.5515
Cell:     +1.954.254.6535
Follow us on Facebook and Instagram