The Clio Cannabis Awards, September 29, 2022 in Las Vegas at the MGM Grand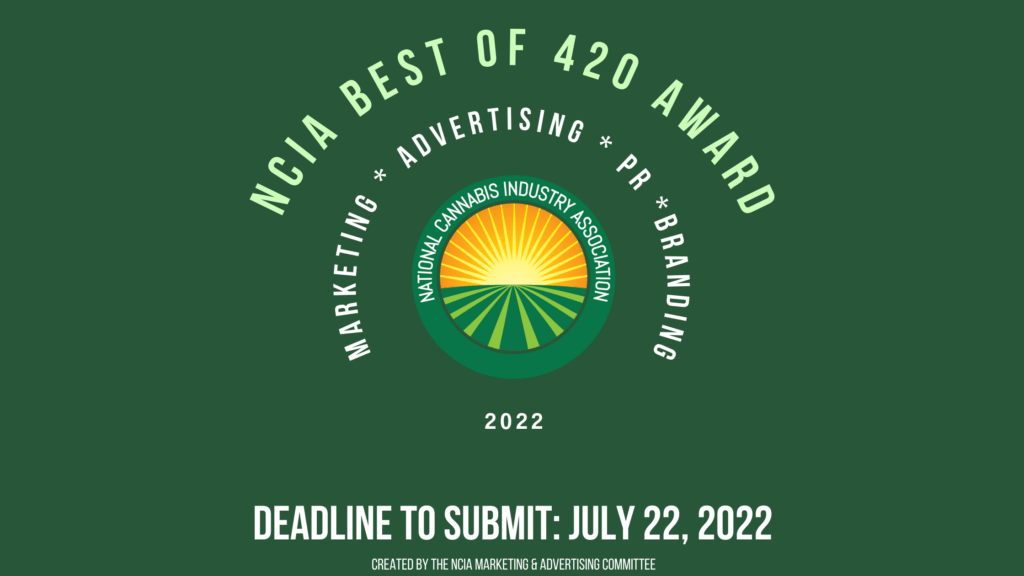 During the winter of 2021, when vaccines were not yet widely available, and many people were still in lockdown, the NCIA Marketing and Advertising Committee was determined to shine a light on those in our community who were fueling opportunity and growth during a difficult time for many businesses. 
MAC Chair Kary Radestock of Hippo Packaging assembled a subcommittee tasked to amplify top member marketing efforts and thus the Best of 420 Award program was born. The 2021 event received dozens of submissions from all over the U.S. across all business sectors and budget sizes and was conducted and presented virtually. See last year's winners here. 
For 2022, NCIA and the Marketing and Advertising Committee are bringing it back and this year, it's going to hit differently. 
Through the guidance of our subcommittee co-chaired by Melinda Adamec of Gabriel Marketing and myself, Tara Coomans of Avaans Media, we've also enlisted Michael Kauffman of the Clio Awards, Angela Wong of The People's Ecosystem, and Vanessa Valdovinos of Hush Chicago to provide support to this year's process and expand this award. 
The winning honoree will be presented live at the 2022 Clio Cannabis Awards to be held on September 29th at the MGM Grand in Las Vegas.
What's Staying The Same:

NCIA invites all cannabis companies and brands, both B2B and B2C to submit their 420 campaigns—NCIA membership is not required. Budgets of all sizes and companies of all types, B2B and B2C, are encouraged to apply. 
It's still FREE
A jury of NCIA members and peers who will evaluate submissions and recognize the top entry. 
What's Changing: 
Winners: There will be one winner and this winner will be chosen based on three criteria. 
Judging Criteria
Criteria: Judges will evaluate entrants in three ways: Community Impact, Creativity, and Results. 
Community Impact: How did your campaign bring your community together? How did it highlight the best of the cannabis community to others? Did it support an advocacy campaign such as DEI, sustainability?
The cannabis industry is showing the world how an industry-aligned can create positive change. How does your campaign positively impact either the cannabis industry, your customers, the environment, underserved or unrecognized cannabis users, or businesses?
Creativity: How creative was your overall 420 campaign? How creative are you in getting out your message and implementing the campaign?
Results: Was it an effective campaign by your own goals and KPIs?
This category is one of the most important because our judges will judge the results based on your goals. Regardless of budget size or market size, show us your results. Results are those KPIs that are important to YOU. Make sure you grab those baselines so we can see your progress!
Judges:
Selected from a diverse slate of NCIA members, including past winners and NCIA committee members from a cross-section of perspectives, including the Sustainability Committee, the Diversity and Equity Committee and the Marketing and Advertising Committee. 
Submission Process and Deadline 
Submit your company's campaign today by following the link below! Act fast as entries will be collected over the following six weeks, with a deadline to submit by Friday, Jul 22, 2022.
Good luck to everyone and have a fantastic 420! Submissions are being accepted now! We look forward to seeing your exceptional campaigns!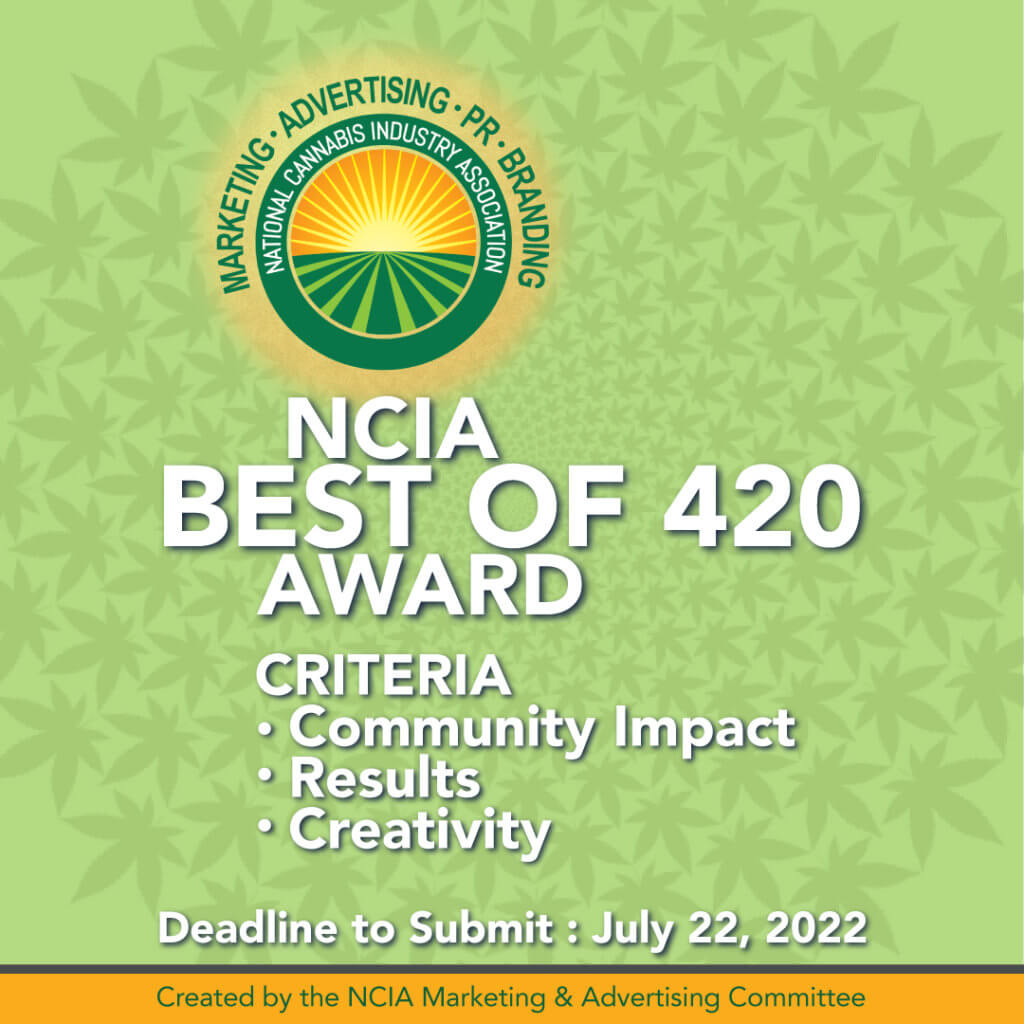 ---
Event Partner

About Clio
Clio is the premier international awards competition for the creative business. Founded in 1959 to celebrate creative excellence in advertising, Clio today honors the work and talent at the forefront of the industry in a variety of specialized fields, including: sports, fashion, music, entertainment, cannabis, and health. As a leading authority on the diverse and ever-changing creative landscape, Clio celebrates creativity 365-days-a-year via its global ad database Ads of The World and its content platform Muse by Clio.
https://clios.com/
https://musebycl.io/
https://www.adsoftheworld.com/
About Clio Cannabis
Expanding on Clio's enduring reputation for establishing best-in-class programs honoring creative ideas in a variety of specialized verticals, Clio Cannabis celebrates the creators at the forefront of cannabis marketing and communications. Launched in 2019, Clio Cannabis sets the bar for creative work in a rapidly growing industry, builds a greater understanding of a developing category, and elevates creative contributions from top talent and agencies.
https://www.cliocannabisawards.com/
Media Partner

For hints and tips on winning award programs, with hints and tips from the entire Marketing and Advertising Committee, listen to the replay of our recent webinar: