by Lisa Jordan, VP of Marketing, Canna Advisors
NCIA's Marketing and Advertising Committee, Social Justice Subcommittee
As support for legalization continues to climb and speculation of "cannabis reform" at the federal level continues to swirl, one critical opportunity stands to be lost in the fray of voices and messages: Social Justice.
Cannabis reform, alone, stops short. The deeper work is addressing convictions, providing opportunities, and reinvesting in poor and minority communities that have been battered for decades by the "war on drugs."
With focused attention, we can shape policies and legislation that expunge records, provide employment opportunities, and further offset the disproportionate effects on people and communities of color. Expungement of misdemeanor charges, alone, can mean the difference in getting a job or housing for residents of poor and minority communities across the country.
The objective of the Social Justice Subcommittee of NCIA's Marketing and Advertising Committee is to make sure this opportunity maintains visibility and action and that cannabis reform doesn't stop short.
#StartsAtThePolls
This level of policy change starts at the polls.
The November 6 elections are pivotal to voting in candidates who are not only in favor of cannabis reform, overall, but will also push forward with social justice initiatives.
3 Actions for Everyone
In these final days before the election, each person can take a few, mindful actions to make sure that social justice doesn't get lost:
1. Register to Vote:
Some states allow voter registration until election day. Check your state's deadlines here: https://www.headcount.org/deadlines-dates/
If you missed your state's deadline for this year, go ahead and register now so you'll be ready next time.
2. Know Your Candidates
Do your research to know where your state and federal level candidates stand on cannabis reform, overall, and on social justice issues.
NCIA put together these two great resources: Key Races to Watch and Congressional Scorecard. And, the Cannabis Voter Project also has a handy resource.
3. V-O-T-E, and Make Sure Your Friends and Family Vote
Voter turnout in the 2016 was at a 20-year low, with only 55% of eligible voters casting ballots. Cast your vote, and remind others to do the same.
If you're lucky enough to live in a state with mailed ballots, get yours in early.
If you vote at your local polling location, add an appointment to your calendar – and don't miss it!
Offer rides or carpool with your friends, neighbors, and co-workers.
Check out free rides to the polls from Lyft.
It's up to us to make sure this opportunity maintains visibility and action and that cannabis reform doesn't stop short.
#StartsAtThePolls
---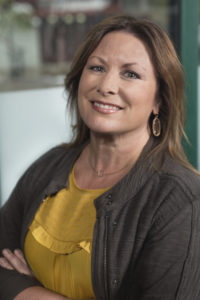 Lisa Jordan leads the brand development and marketing strategy for Canna Advisors and provides expert guidance in these areas to clients. With proven success in emerging industries, Lisa's work has won numerous awards including a Bronze Lion at the Cannes Lions International Festival of Creativity, national awards for predictive analytics, and local ADDYs. Lisa has spoken at cannabis industry conferences and was selected to serve on the NCIA's Marketing and Advertising Committee and serves as Chair of the Social Justice Subcommittee.
Over time, Lisa hopes to make cannabis brands as mainstream and iconic as familiar, big brands. In her downtime, you will find Lisa on a hiking trail with her husband and four big mutts or finding any excuse to spend time at Red Rocks.