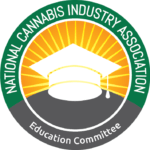 by NCIA's Education Committee
Profit margins are tight for every business in the cannabis industry. From plant through product development to retail sales at a dispensary, keeping a keen eye on costs and managing those costs can be the difference between profit and loss in any given month. The concept of investment – in employees, in technology, in building a culture for success – can also be elusive in an environment when private equity wants their multiple and the taxman is always around the corner. However, successful companies invest in their people and successful teams drive revenue growth. This is as true in the cannabis industry as it is in every industry.
Employee expenses, including salary, are significant for every company in the cannabis industry. A line-level employee costs about $4,100 to hire and onboard according to the Society of Human Resource Management. Senior-level leadership is exponentially more expensive.  According to the 2022 Cannabis Industry Salary Guide, "the costs of acquiring and keeping quality team members keep rising fueled by competition for available talent and nationwide salary inflation. Cannabis salaries rose 4% on average in 2021 with compensation for senior executives rising as much as 10%." Salary is just one component of a successful employee/employer relationship. Hard costs such as benefits as well as soft costs such as culture, training, and long-term development need to be factored into the decision to hire an employee.  
The savvy business owner realizes that hiring is just the first step in developing a successful employment program, and just the beginning of the investments required. Training and developing your employees has significant benefits for your corporation. Business owners will reduce turnover, increase sales, and improve morale – all key components of driving profit – through investing in their employees. Let's outline a few key benefits of training employees with a specific focus on cost and lost revenue:
Every new hire from entry-level to your most senior strategist takes time and distracts your team from completing their most important roles. From interviews through onboarding, employee churn cuts productivity and distracts your entire team from their best and highest use.

Unhappy employees make mistakes, are careless, and create risk, which can lead to legal action (for example, employment and harassment, product or financial theft, trade secrets, and investigations by the DOJ, SEC, and IRS are just a few of the types of litigation a company can possibly expect). Lawyers are expensive, and lawsuits take the attention of leadership away from their focus on generating revenue. Well-trained teams implement processes designed to avoid risk and therefore minimize litigation.

Satisfied employees seek investment from their employer. Investment can be monitory, but it also is training and professional development. When you demonstrate an interest in your team members, they will be happier and your business will grow as they repay that investment through their tangible and intangible efforts.

People want to belong. We are pack animals by nature, and investing in training demonstrates to employees that you want them to grow and stick around – be part of your pack.

Unsatisfied employees may steal or take your trade secrets to your competitors. Employee mobility is a drain on the brain power of your teams, and opens your company's risk profile in ways you have not imagined.  
Paying competitive salaries may seem like enough to keep a happily employed workforce with your company, but it's not enough today. Easy employee mobility and the expectations younger generations have of their employer require a more nuanced approach. The risks of not investing in your employees' future are analogous to buying a car and never changing the oil. Complete engine failure is exponentially more expensive than adhering to the maintenance schedule. Your employee relations are similar. Providing training, development, and growth opportunities may have a short-term cost, but the long-term benefit is that your cannabis company will produce revenue for many years to come.
As the cannabis industry matures, more and more training resources become available to enrich your staff, invest in their professional development, and educate them so they are able to perform at their highest level onsite. As an NCIA member, your company has access to a plethora of blog posts, webinars, podcasts, and in-person events which can be shared with employees. Utilizing these readily available resources will bolster company culture and impress upon workers their value and importance to your business.  
---
NCIA's Education Committee assists with the design and development of educational programming for NCIA, and helps identify emerging topics in the cannabis space. Learn more about our members here.