by Tyler Beuerlein, CRO of Hypur
Chairman of NCIA's Banking & Financial Services Committee
As we begin the new year, the NCIA Banking and Financial Service Committee is joining the trend of starting something new for 2020. We are launching a blog series, the very words that you're reading now, to help the cannabis industry when it comes to banking and payments. Here, you'll find new content every month. Our goal is to give you actionable information based on current markets so that your business can grow and thrive throughout the year.
In Missouri, the state has issued 192 retail licenses, and 80 licenses for cultivation. To serve the industry, there are numerous banks and credit unions who are actively working with cannabis businesses to offer transparent banking options. 
Utah will be issuing 14 retail licenses and 8 cultivation licenses, with businesses expected to start operating in March of this year. There is a financial institution in the state that is ready to bank the cannabis industry, helping your business with compliant financial services.
Finally, the committee has built relationships with additional financial institutions in California, giving even more options for cannabis businesses that need banking solutions. Whether your business is based in Missouri, Utah, California, or any other state with a legal cannabis market, NCIA's Banking & Financial Services Committee can help provide information that may help you obtain banking services. Please get in touch with us if you need help, and we can make connections that could help.
Considering the changes to legislation in states across the country, as well as the impressive growth of the cannabis industry in recent years, we'd like to take this opportunity to welcome both newcomers and old-timers in this industry. Our community is vibrant and collaborative, with a focus on helping each other grow. 
Unfortunately, there are always operators who try to work around the rules instead of following them. As a result, it's important that we remind all our members about the dangers of breaking the laws or rules regarding cannabis banking and payments. We want to make sure that everyone knows the dangers that can be associated with the few transaction methods that are available to the industry.
Debit and credit card payments for cannabis are not allowed by the branded card networks. What does this mean? VISA and MasterCard do not want anyone paying, or receiving payment, for cannabis on their rails. While not technically illegal, circumventing their rules can lead to some dire consequences, including getting blacklisted and unable to get a merchant account in the future, even when cannabis becomes federally legal.
Instead of trying to work outside the system, focus on compliance and sustainability. How can you ensure that your business thrives for years to come? Build a solution that is legal now and will continue to operate legally as the federal laws expand. Work with banking and payment partners who understand your business and help it grow. Ensure that you only build partnerships with reliable, trustworthy institutions that improve your brand's viability and performance.
As always, remember that NCIA's Banking & Finance Committee is here to help you. Our goals are to educate and support operators in this industry across the country. If you're worried that your banking or financial services solutions might not be fully trustworthy or compliant, don't stay silent. Make full use of this committee by utilizing all our resources and connections to help your business thrive. Because when your business does well, the association continues to grow and improve, too.
---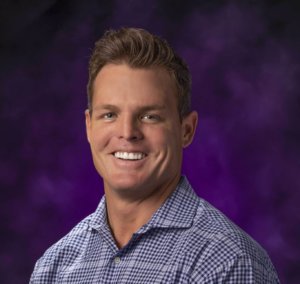 In his role as Hypur's Chief Revenue Officer, Tyler leverages his extensive experience in building brands, managing key relationships and strategic partnerships. Tyler has been at the forefront of Hypur's expansion efforts for over five years and touches Financial Institutions, Government Officials, Regulatory Bodies and the State Legal Cannabis industry.
As a result, he possesses an intricate knowledge of the Banking and Regulatory climate, key industry influencers, industry dynamics, and market history. He has also become a key contact for media outlets, analytics companies, industry consultants and investment firms searching for reliable, accurate sources of industry information.
Tyler's contacts and relationships in the US State Legal cannabis industry are unparalleled.
As a result of his influential value, he was selected to be Chairman of the National Cannabis Industry Association Banking and Financial Services Committee. He is also a member of the Forbes Business Development Council, frequently publishing articles about the banking and payment environment in the cannabis industry. Tyler founded and managed a large beverage company prior to joining the Hypur team and was a professional athlete in the New York Mets Organization.