By Bryan Passman, Hunter + Esquire
Member of NCIA's Human Resources Committee
Most cannabis businesses are still figuring out how best to recruit key leaders to their organizations who can survive the tests of the cannabis industry.
The ability to effectively hire key leaders who will "stick" with your cannabis business and add incremental value on your leadership team is nothing short of paramount.
Of course, the first steps should be to define the role internally and agree on the desired functional skills and experiences possessed by the ideal candidate, how their success will be measured, and what your selection process will be that will deliver the right candidate experience to land that talent.
But… What X-factors are you screening for when evaluating senior executive candidates in today's cannabis economy? Here's a (not so) abbreviated version of our checklist:
A record of accomplishments and a demonstrated ability to get results in a variety of situations under different conditions.
While we are looking for "we" people, as in "here's what we did," we are also trying to tease out and understand what they accomplished individually. You (as a leader) led a team to deliver your strategy, but we are looking for what you did personally to create intense focus and drive results, i.e. what levers you pulled to improve revenue and EBITDA, or Earnings Before Interest, Taxes, Depreciation, and Amortization.
Ask probing questions to get beyond the obvious answers.
Ask what they envision your cannabis business should look like in 1-2 years if they were hired and what they are prepared to accept as a consequence of trying to make needed changes. Asking those kinds of detailed questions can help test how committed they are to doing what is required to deliver on their goals. It's also about asking what they expect the obstacles to success will be and proving their acceptability of being uncomfortable in order to help the organization level up.
Adaptability when there is a pivot point.
While we all want to get it right the first time, there are almost always fine-tuning adjustments that need to be made along the way. We want to know how fast and nimble the leader is at doing that.
Ability to roll-up their sleeves and/or delegate to the right people and then back off while supporting them as-needed.
You owe it to your people (and plants) to give them an opportunity to grow. Permit them to work on stretch projects.
Desire to understand the business holistically, across all departments and levels of the organization.
One of the biggest challenges that leaders face is maintaining a fingertip feel for what people at all levels of the company are thinking. This is especially difficult to maintain with the frenetic pace in the cannabis industry.
Desire being part of the solution, not the problem.
An avoidance of pious judgments. We all need to hold the mirror up more often to ourselves, because people do not listen to us when we start criticizing them. You must take more control and ownership of outcomes within your sphere of influence as a leader in cannabis, and know it's nearly impossible to hide out successfully behind a computer screen. No guts. No dirty fingernails. No glory.
An ability to say "no" to distractions so there's time to get the job done.
So many distractions to manage through in the cannabis industry; i.e. There's always a shiny object to distract in the way of a new vendor solicitation, a new tech to consider, another (virtual) trade show to participate in, the long line of candidates asking for some of your time, etc. 
We look for curiosity
.
We generally try to get people talking about something that is not directly related to their prior jobs, like how deeply they know their industry or their hobby. We want to know how curious they are to learn more than just what they need to know. Wanting to figure out how things work is so critically important, especially in the nascent cannabis industry.
An appreciation for the importance of being able to question authority and have debates.
Healthy friction and debates almost always get you to a better answer. You are in trouble if part of your culture suppresses disagreement. You want leaders who really want to make sure there is an environment of having open transparent debates rather than surrounding themselves with like-minded friends and family as many first-time founders/leaders have historically done in the cannabis industry.
How they themselves assess talent.
Much of our focus is to get the right leaders in place with strong team-building skills, so we prefer a track record of having people follow them to new companies because that's always a good sign. A wide range of networks of relationships, well beyond their job, is a good measure of whether they know how to build relationships and collaborate.
Storytelling skills.
We like to learn about the mechanisms they use to mobilize their organizations and their ability to create a direct link between the boardroom strategy and what the average employee's doing because good things happen when that link is tight.
Those moments in their career where they were forced to reexamine how they develop strategy and how they lead.
We ask about when they have failed. Good candidates will often have a lot of examples to share while others will tell you about one failure and externalize to somebody/something else to carry the blame. This conversation is also a key indicator of innovative thinking and risk-taking ability because those who do take risks are going to fail at times in their careers, and then have a better chance at succeeding in the cannabis industry.
Ability to manage ambiguity because they are not going to have all the answers to the real challenges that are playing out every day.
We are looking for people who have proven that they can deal with ambiguity and can operate outside their comfort zone in increasing areas of grayness. Somebody may be super in their current role, but it may be because it is the work they have always done and they're in control of that world. If everything is not buttoned-down, they start getting out of their comfort zone and it really shows. What is important is being able to make the transition from controlling everything to building out and operating a completely different model. There are people who can adapt to that and there are people who just freeze and start complaining. "Your attitude defines your altitude." The cannabis industry will test your attitude.
Comfort with showing vulnerability.
The emergence of vulnerable leadership has been a great pandemic gift. When you are focusing on growth and innovation, as we do on a regularly occurring basis in the cannabis industry, you must take risks. If you are taking risks, you are going to fail some of the time. When we are looking to put someone into a new role or to build out a leadership team, we want to know when that person has taken a risk and failed. What we are trying to understand is someone's appetite for risk, but we are also interested in whether and how they ask for help. People are generally uncomfortable being vulnerable about the fact that they are making mistakes. We've shaped our view around team-building/leaders to focus on wanting people who take risks, because we don't believe it's possible to innovate and grow without taking risks; who have failed, because we don't know how to truly take risks without failing some of the time; and who are really comfortable asking for help. It's unrealistic to think that with all the talent available to us, that people still feel they have to solve everything themselves when they get stuck.
An ability to ensure their teams are acting like teams
.
It is not so much about who gets credit for doing the most or who gets credit for any given task. Ultimately the real credit belongs to the person who is the biggest giver, the most generous, and the one who is most likely to help their teammate get off the mat when they're down or help them do their job. It is important to remind ourselves and our teams that none of us are as smart as all of us, and we have got to stick together.
How they have led through a crisis
.
Because let's face it… pandemic or not, there's always an existing or lurking crisis in the cannabis industry and no playbook to lead through it. You must rely on your team, because everyone has something to contribute. Right now, simple acts of kindness from present leaders will be remembered for a very long time. We're also looking for examples of making decisions to protect the business, which requires making very tough choices to ensure the business has the necessary flexibility to weather the storm. Examples of how they opened the lines of communication with employees; disclosing to them what is known and what is not. Seizing opportunities to build and strengthen relationships with their workforce such as being very understanding of the stress that everyone's under; staying in touch with those people and being attentive to their needs. Time isn't on your side during a crisis, so we're looking for people who have acted and pivoted quickly when something's not working. Leaders must show up like a duck — calm on the surface but paddling like crazy under the surface to keep it all together. Not everyone has the same tolerance for stress and anxiety. True leaders in a time of crisis rise to the top, just like cream, whereas other people just cannot take it. We seek out people who are calm and focused; people we would want in our lifeboat in a crisis.
Authenticity and the ability to generally work based on unconditional trust with people
.
If you must speak truth to power, being authentic helps. Taking everything people say as true on its face will backfire sometimes, but the ability to put up with those occasional moments in order to have most relationships built on trust is paramount. Also, do not gossip. Gossiping is often born of insecurity.
An understanding that leadership is a journey that does not end the moment they hit the C-suite
.
For many, that is when the journey begins. We like leaders who know they must continually develop themselves, who don't rest within their comfort zone, and who push themselves into new and different situations and expand their portfolio. They seek to be expansive. This is especially true for many cannabis c-suite professionals who have little to no previous leadership experience.
The stomach, experience, and awareness to deal with your startup environment
.
We seek Builders > Maintainers, and those who are ready to bring a 'No Limits' mindset to the challenges ahead. Nearly every cannabis business is an extremely fast-paced environment with little processes and procedures in place. The ability to work under those conditions while beginning to put structure in place is paramount. Leading through enormous amounts of change means having the ability for self-management and helping the team cope with change at warp speed.
WHY interested?
We want talent that's going to run hard at the opportunity vs. those who are simply running into your opportunity because they are running away from something else and your opportunity is in their path. Ask early and often about their "WHY?" and their DBM's "Dominant Buying Motives"; i.e. uncovering what is on their Personal, Professional and Financial scorecards and why those things are important.
Finally, we ask ourselves the following questions:
"Would we want to work with/for this person? Would we have confidence in them if we staked our family's livelihood on them? Do we have confidence in their ability to deliver? Do they have the ability to build a company that we would be proud to be associated with?"
Personally, I like to look at people through the "MIA Test" lens — would I want to be stuck in the Miami International Airport with this person for numerous hours? So much of work is who you work with. Who are the people that you want to be around? I think you are more willing to open up to, question and debate with people who you feel good about and like. However, you must ensure you are not doing this in exchange for harming your diversity and inclusion efforts. It's not just people who are likeable, but who also think differently and bring different perspectives and experience to the table.
Those are some of our final gut checks while measuring essential skills such as honesty, candor, confidence and courage balanced with hunger and humility, strong verbal and written communication style, emotional maturity/intelligence, self-awareness, responsiveness, listening skills, ability to ask and answer tough questions, ability to receive and apply constructive feedback, and attention to developing other people.
---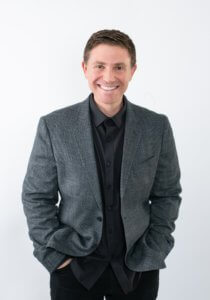 Bryan Passman is a father, a husband, a trailblazer, and Co-founder and CEO of Hunter + Esquire. My professional background before launching H+E was entirely in retained executive search for 18 years in MedTech/Pharma (15 yrs) and Food and Adult Beverage CPG (3 yrs). My deep knowledge of those highly regulated and nuanced industries has helped H+E significantly understand the needs and wants of our cannabis clients. My deep and genuine networks within those industries have helped us deliver that rare talent "unicorn" our clients desire to fit their particular needs. My client-first approach helps us provide a very customized, white-glove, headhunter treatment to client and candidate.
NCIA's Human Resources Committee is comprised of Human Resource practitioners devoted to bringing best practices to the cannabis industry. Their focus is educating and bringing awareness to misclassification of employees, promoting guidelines for employee safety, clarification on wage and hour issues in the industry and creating checklists to being a legitimate employer.