by Kimley Svendsen, Drive Talent on behalf of the Human Resources Committee
My dream as a child was to become a fashion designer. But there were many voices telling me this was not realistic, if I wanted to drive a nice car and live in a nice house. Step in line! While some people are able to ignore these messages and walk to the beat of their own drum come what may, I wanted to please those around me and continue the family tradition of academic achievement. The eventual result was being admitted to one of my dream schools as a graduate student.
Enter the Impostor Syndrome. According to the Oxford Dictionary, this is "the persistent inability to believe that one's success is deserved or has been legitimately achieved as a result of one's own efforts or skills." I believe Impostor Syndrome can result from following someone else's path versus your own, and/or achieving a position in life you believe you don't deserve. By my mid-20's, I had achieved an Olympic level of comparing myself to others, and feeling as if I were "playing the part" of a graduate student. I had the sneaking suspicion that an administrator in tweed would show up in class and say a mistake had been made (this didn't happen by the way).
Re-enter Impostor Syndrome after 20+ years of twists and turns which bring me to today as the Founder of Drive Talent, a cannabis recruitment services business, for the past 5+ years. The tweed-clad administrator has been replaced with my peers and those I admire within cannabis. I don't want to let them down, let my team down, or let myself down. Most days I can fight off the doubts that pop up, but the whisper is still there – "you don't deserve this, someone else is faster/smarter/better than you, and you should hang it up my friend."
Running a business is hard. Running a business within cannabis is REALLY hard! I imagine many of you out there entered the cannabis ecosystem for a variety of reasons – you worked within the space pre-state legalization, personally witnessed the plant's benefits, desired an influence on unjust laws, wanted to be a part of a trailblazing industry, and/or saw the opportunity to profit. Most of these are true for me, albeit not quite the dream of designing for the runway. Still worth it!
Whether you are a founder, member of senior leadership or at the beginning of your career within cannabis, my best piece of advice to combat the Impostor Syndrome is to GET A MENTOR! Mentor #1 for me was my Grandfather who advocated for women to have access to the highest degree of education. Mentor #2 was a fellow graduate student who gave me rides to and from school in her beat-up Saab, and challenged me to have a creative vision for myself. Mentor #3 is my mentor today who encourages me to dream big. I have learned from him that I am not having a unique experience with Impostor Syndrome, I am not alone as a business owner, and my work can align with my dream of positively influencing the cannabis ecosystem. This is like medicine and reinforces my confidence and belief in myself on a daily basis.
There are formal and informal mentors, and those whose words of encouragement have stuck. Who are these people for you, and in what way have you served this role for someone else? Make this a priority and don't be afraid to ask. The Mentor/Mentee relationship is beneficial for both parties, and can serve as a conduit to identify/reinforce your passion, capability, and confident following of your dreams.
---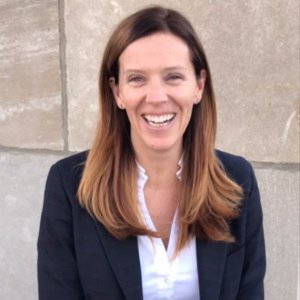 Kimley Svendsen is the founder and CEO of Drive Talent, a leading recruiting company that connects their clients with diverse talent within cannabis and other industries, and is a member of NCIA's Human Resources Committee.