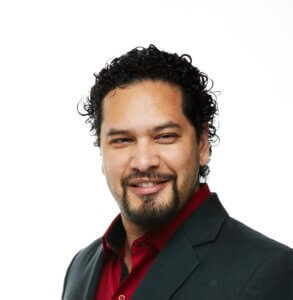 by Mike Lomuto, NCIA's DEI Manager
The depth and cohesiveness of our networks are what will carry us through to the other side of cannabis prohibition, positioned for ultimate success.
When I started my transition from the legacy space into regulated cannabis about a decade ago, I did so in the silo of the Bay Area. After failing to make that transition successfully, I took a step back and recognized that my network wasn't what it needed to be in order for me to build the type of long-lasting business I dreamt of.
In order to turn the dream of generational wealth into an actionable plan, I needed to expand my network. That's when I started getting involved with NCIA. I saw access to a national network as a priceless resource on this journey. So I set out to not only access the network myself but I was also provided the opportunity to build out the DEI Program so that we could create a structure that would allow everyone to plug in.
Like any other network, not everyone is for everyone. But my legacy days taught me all I needed to navigate the network and find the people who were real, and who actually care about the industry's potential to create a new paradigm, distinct from the normal corporate, colonial systems we see rampant in other industries.
But creating a new paradigm isn't easy. It takes a village. And then some.
And that's why I believe the Equity Workshop Tour is so important. It's an opportunity for us to continue to grow our networks, and to do so with intention in a structured and curated environment, designed to facilitate and accelerate network development, so that real can find real, and folks can not only get the info and insights they need to succeed but make those valuable connections.
The Spring 2023 Tour is four stops – Chicago, Detroit, Jersey City, and Brooklyn. But this is just the beginning. We're planning something more expansive for our Fall and Winter tours. And we also have some virtual events in the works in between, so that folks who attend the workshops can continue to build together, as well as with fellow attendees from the other workshops across the country.
Partner Organizations Who Are With Us for the Long Haul
You'll notice that we have several organizational partners signed on for the tour. This isn't just some slapped-together list. These partners are all organizations that we've been building with for some time now and intend to do so for a long time coming. 
In New York, we've worked with several on our New York Social Equity Roundtable, compiling highly collaborative public comments, regulatory recommendations, and advocacy pieces, all with the purpose of creating a more diverse, inclusive, and equitable industry in the Empire State. This includes: Minorities 4 Medical Marijuana – NY Chapter; JUSTUS Foundation; National Hispanic Cannabis Council – Tristate Chapter; NYC NORML; Social Equity Empower Network; Service-Disabled Veterans in Cannabis Association; and Minority Cannabis Business Association
In Chicago, some of these conversations go back several years to the rollout of adult use. We hosted a Catalyst Conversation in February with Cannabis Equity Illinois Coalition on the power of Community Benefit Agreements. We've intersected with SEEN countless times. The United Latino Cannabis Industry Alliance is a new organization, but one whose founders we've been building relationships with for years.
And in Detroit, we have to show some love to the Detroit Cannabis Project, as they were also an integral part of our very first Equity Workshop at our Cannabis Business Summit in Detroit in September 2021.
New Jersey is a newer arena for us, so we've leaned in by partnering with familiar faces in M4MM's New Jersey Chapter, as well as JUSTUS, NHCC-Tristate, and SDVICA, so we're off to a great start.
Curated Sponsor Ecosystem
NCIA proudly represents Main Street Cannabis, and this Spring Tour consists of cannabusinesses that reflect that.
Several of our sponsors are represented in NCIA's committee structure. Meaning they have been volunteering their time, experience, and insights to the movement in more ways than one already. So much of my success in building the DEI Program comes from my regularly leaning into support from our committees.
Grow America Builders and Etain both came on as gold sponsors, and both have been contributing to our committee work for some time now.
Our lineup of silver sponsors also includes several companies who've demonstrated a long-standing commitment to advocacy and DEI in the space: Zenco Payments, Indiva Advisors, Cova, Jeffrey Hoffman & Associates PLLC, Mary Jane Consulting Group, Illinois Equity Staffing, Mackewich Legal Counsel, Northeast Extracts, and Cannas Capital.
And of course, there are our venue sponsors, who've helped us lock in some amazing locations, including the actual City Council Chambers at Jersey City Hall: The Cannabis Place, Calyxeum, and United Latino Cannabis Industry Alliance.
I'm also proud to say that Dao Mastery (the coaching & consulting company I co-founded) is the official platinum sponsor for the tour.
All of these companies understand the importance of DEI in cannabis as an integral part of what we're building toward in this industry in the first place. It's not an afterthought, but rather something that informs the decisions we make.
It All Culminates In D.C.
This Spring Equity Workshop Tour has also been designed to provide me and our DEI Delegation with lots of insight and fuel as we head to Washington, D.C. for NCIA's 11th Annual Cannabis Industry Lobby Days, May 16-18. We'll be bringing with us the stories and the collective power of everyone we workshop with over the coming days. In fact, two of our DEI Delegates, Osbert Orduna and Adrian Adams, have been an integral part of planning this round of the Equity Workshop Tour. Not to mention the fact that two of our other DEI Delegates, Raina Jackson and Anthony Jenkins, were a part of planning the original round of workshops back in 2021.
I hope to see folks while I'm out here on the road this month. This is just the next step in the building of our ecosystem, and it's an important one.
Anyone who qualifies for Social Equity is eligible to attend these FREE workshops. And if you don't qualify for Social Equity, but you believe in what it means and stands for, we'd like to connect with you too, so don't be shy.
REGISTER HERE
I look forward to seeing you soon!