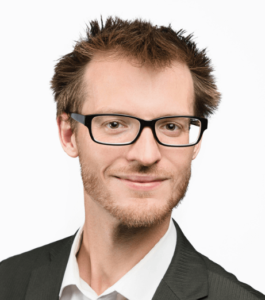 My mother once quipped in a Facebook post, shortly after I first made my professional entreé into the cannabis space, something along the lines of "high school Vince has finally found a way to make a living."
It was around the advent of the extra reaction options on Facebook, and I watched with a particular personal pleasure as the "haha" reactions multiplied. Some people were laughing because the adult-use cannabis industry was still brand new and a mom celebrating their son joining it publicly was certainly unexpected, quite possibly still avant-garde.
Others, though, were laughing for the same reason that I was. It was funny simply because it was true. 
Raised by a career journalist and community organizer, I was enabled to find and empower my voice early. I had the privilege as a teenager to protest American imperialism while expressing my own personal identity. Always aware of impact, my parents concentrated on imbibing the need to amplify others' voices with an intentional consciousness of my privilege. 
Dubbed by my middle school teachers the "social butterfly," I found solace in my ability to move seamlessly between the pseudo cliques my small public arts school could manufacture. In college, as I sought to put my love to educate and organize front and center in a career I found myself in journalism school, following my father.
The Free Press, I knew, could move the needle on public opinion, simply by ethically and diligently covering truths. Photojournalists, especially, have had an incredible impact on how Americans access and interpret historical and contemporary events across the globe. 
As I was graduating, multimedia journalism was starting to see itself become more widespread. Legacy news organizations, newspapers like The Washington Post and LA Times, were investing in internet streaming television stations, in their newsrooms. These new media startups were inspired by successful YouTube "networks," and when coupled with emerging, affordable mobile streaming gear they could compete with cable companies.
The Denver Post, the humble newspaper of record for the Rocky Mountain Empire, was similarly doubling down on digital and building dpTV. Colorado had seen exponential growth for the previous decade, with a tech-centered Front Range economy attracting younger professionals a digital-first approach for the newspaper made sense. 
It also allowed me to be one of the tech-centered younger professionals fortunate enough to relocate to Denver.
In 2014, I left a position at Arkansas State University to join the migration to the Mile High to help found dpTV. It would include daily "news desk" updates, entertainment mini-shows, a daily two-hour live show starring Woody Paige, and – and this is what was pitched to me first – "The Dope Show."
A year earlier the Denver Post had launched The Cannabist, a news vertical covering the legal cannabis industry intrinsically with classic journalistic ethics. An admitted first for the emerging industry. Part of the digital expansion of the newspaper would be an addition of a weekly show centered on the cannabis vertical, hosted by founding editor Ricardo Baca. 
I was sold. 
I had found cannabis early in life, replacing pharmaceutical ADHD medications with a self-prescribed regimen of marijuana. (It wasn't until years later that I knew that this is what I was doing, of course). As an athlete, I recovered with cannabis, but I was certainly no activist for the plant. I was a typical regular consumer on the east coast, not normalized to regulated cannabis and curious.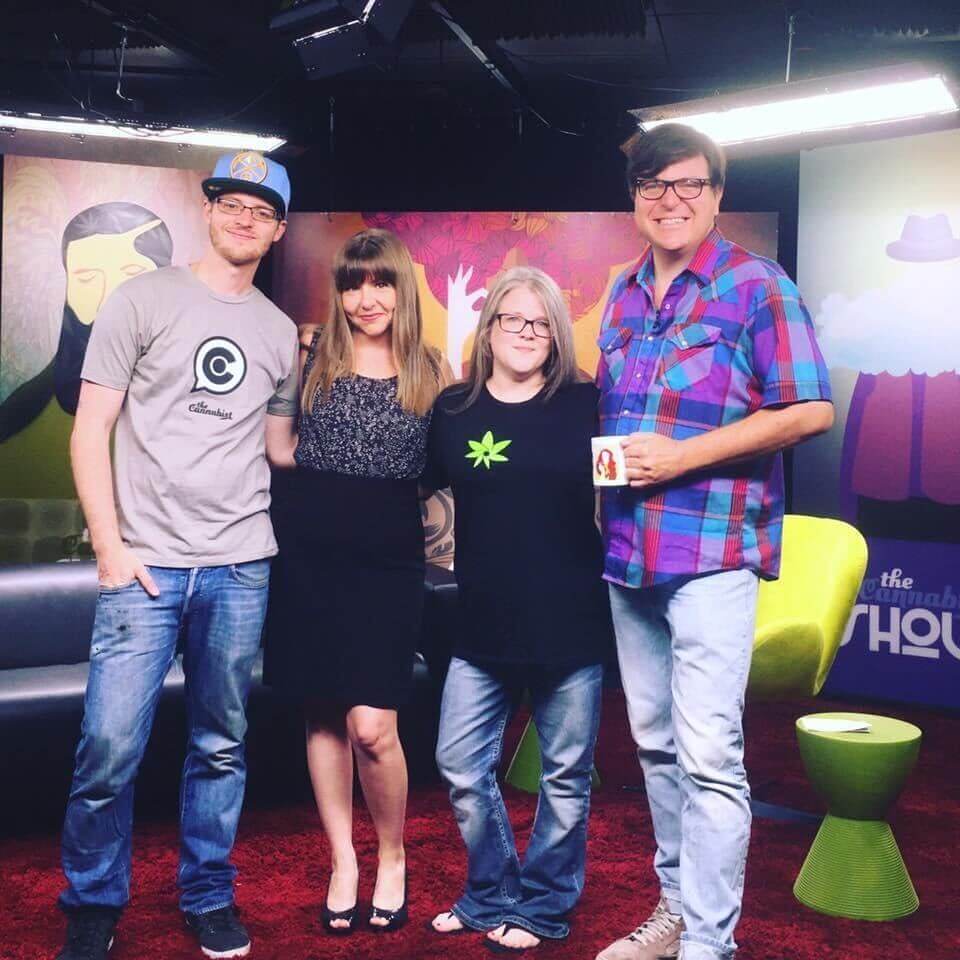 Three years and 150 wonderful episodes later, I found myself indoctrinated through a front-row seat to the importance of a responsible end to federal prohibition. However, the Cannabist Show (as it had ultimately been named), was canceled and the vertical's staff was soon to be completely eliminated in a vicious round of layoffs by vulture hedge fund owners.
These cuts illustrated to me that my intention for spending a decade in journalism had been blocked by a corrupt ownership's call for superficial pivots to "lifestyle coverage." 
Disenfranchised, I turned to the long-ignored organizer side of my upbringing. As a journalist, I enthusiastically went above and beyond to cover movements for civil liberties, led by The People. I'd found a way to be a megaphone for the voiceless, but it had been cut off to drive a profit. 
I got engaged in local politics, finding myself still drawn to listening and repeating. To amplifying. 
In a former life, I'd had to shield my political ideology, never allowed to display a candidate's pin as anything by "memorabilia." Now, I could unabashedly represent a cause that I believed in.
I canvassed for an inspirational mayoral candidate. It was my first time knocking on doors as an adult, and by the tenth door, I couldn't imagine myself not being allowed the pleasure of a polite conversation with a stranger about our city. The half of myself that I had denied too long finally saw sunlight and there was no covering it back up.
I took my first paid political job, running communications for a city council campaign, the candidate the country's first Black cannabis licensee. I was fortunate enough to learn quickly, on the ground, mentored by people with statewide and federal experience. Between the hours of work, at any moment I could find, I'd pepper them with questions. I was entranced by their war stories.
The fast pace of a newsroom, but not having to react constantly. Getting to mold and shape, to drive the conversation.
The common denominator in my life since the year Colorado made the nation's first regulated cannabis sale has been the plant. While my daily news coverage pivoted, I centered on my role at The Cannabist. Since then, I've advocated for and with cannabis activists and entrepreneurs. It made sense that I'd find myself knocking on the doors at the National Cannabis Industry Association.
It'd be more accurate to say I was knocking down the doors at NCIA. Long-recognized as the preeminent national advocacy organization for the cannabis industry, with a reach that was ready to be activated, on the precipice of the fall of federal prohibition, I had to join this team.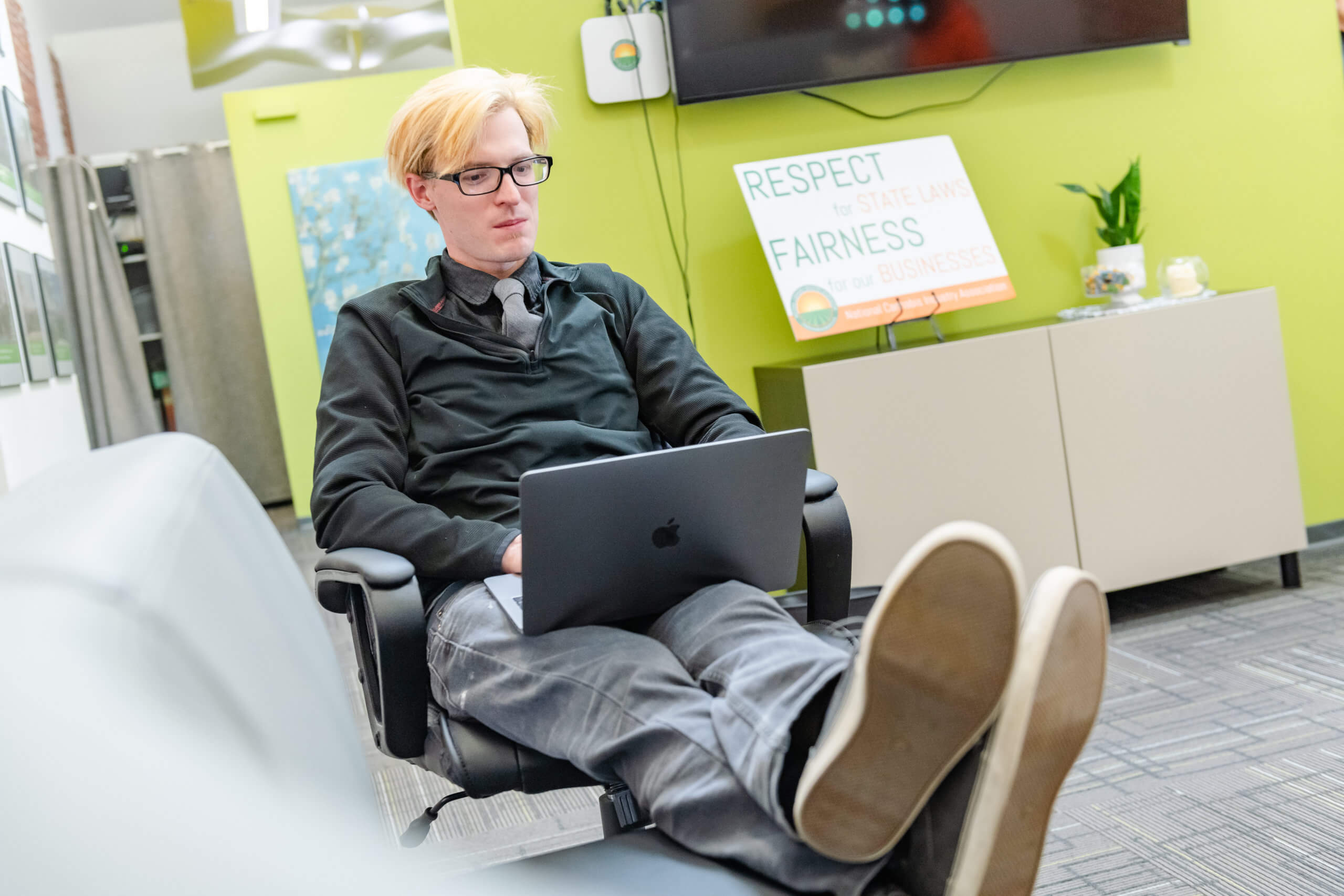 My months with this organization have only motivated me more, animated by the incredible work that NCIA does at levels I had never fully recognized. Oft-cited as a source, I'd also attended events in multiple cities (and the ancillary company I co-founded is an NCIA Member), and still, the explosive growth is astounding. Across our committees, policy council, membership, board, and the staff there is so much energy for the cause; absolutely infectious.
Over the past few months, I've had the pleasure of speaking with more and more of our members directly. When the world moved to digital in the first wave of the COVID-19 outbreak, NCIA began offering digital outreach options and it enabled one-on-one conversations with members across the country. The individual responses and projects being introduced in such a trying time offered personal support for the work ahead.
I have to say, this was an unexpected benefit of being staff for a member-driven non-profit. In this all-of-a-sudden industry, a lot of people look back at the crazy journey that put them in a spot where they fit as intentional. I'm happy to be fortunate enough to count myself amongst them, especially at this moment, grateful to have found myself in the right fight for right now.
Let's end federal prohibition, we've got a lot more work to do.