by Gary Paulin, VP of Sales and Client Services at Lightning Labels
Everyone loves good, entertaining stories. In part, their value lies in information — and education — sticking with recipients long after the storytelling has ended.
There's a correlation in this to the value of Augmented Reality (AR) CBD and cannabis labels — which provide a novel, entertaining way to capture and keep audience attention. Along the way, product-makers have an opportunity to provide credibility-enhancing education about products, trends, quality control, and the like.
More than ever, consumers want to feel their products protect them. Likewise, cannabis and CBD manufacturer reputation and revenues hinge on consumers feeling safe using their products, and clear about proper (and improper) uses.
Augmented Reality brings interaction and product labeling together, using smart device apps, and even your smart phone's camera to create an enhanced user experience. When viewers download a related smartphone app and point it at the product's label, they can see an array of different options including videos, 2D/3D content, social media sharing options, and content that enables seeing how products appear in the real world. A web-based interaction can be launched using your phone's camera – just open your camera app and point it toward a QR code.   In either case, the AR experience is initiated, and interacting with brand labels this way is fun, interesting, and can be extremely educational.
In many ways, it's like hearing and seeing a story. When connected to useful, practical educational information, AR can fully address common and compelling consumer concerns at a time when fears about safety and health are at an all-time high.
In turn, this can assist manufacturers looking to gain another competitive edge when it comes to consumer awareness, preference, and sentiment. This further strengthens the labels' role as the front door to product marketing and sales.
TrendHunter.com, dedicated to trend identification, notes that AR is gaining popularity in a variety of industries, ranging from food and beverage to cannabis. Regarding labels, the site notes: "The food and beverage industry adopts augmented reality-based labels… The use of AR in food labels is on the rise, with brands using such technology to both engage and educate their customers on the products they're considering, or have already purchased. Such items cater to consumers' continued interest in gamification, and add an element of interactivity that tends to be limited in product packaging."
TrendHunter.com continues: "Though consumers tend to go online and research the details pertaining to products they purchase, the amount of information to sort through can be overwhelming. Thus, having brands do some of the work in relation to product education allows consumers the freedom to purchase in-person. With tech-integrations into labeling and packaging, this process is streamlined for consumers."
Specifically targeting cannabis, TrendHunter.com emphasizes: "Virtual and augmented reality enters the cannabis space… The merging of augmented and virtual realities with the cannabis industry is on the rise as brands look to offer immersive experiences for connoisseurs and beginners alike. These platforms offer benefits like virtual product libraries and augmented package engagement — prioritizing both informative and creative experiences for viewers… For novice consumers, being informed about this emerging space is crucial in order to alleviate some of the apprehension they feel when they're considering consuming a substance that was once attached with stigma and misinformation."
Here are some hands-on, straightforward ways that AR-powered cannabis and CBD product labels can engage and educate consumers:
Show products being manufactured, establishing quality controls, purity and other credibility-building examples along the way;

Relate customer stories and reviews endorsing products, benefits and efficacy;

Address claims and controversies within the industry or involving the company itself;

Document complete tracking of products from seed to shelf, proving authenticity and quality control;

Provide ways (and encouragement) for consumers to interact with a brand via AR;

Offer easy social media sharing options, so that individual consumers can become brand information hubs via their networks.
---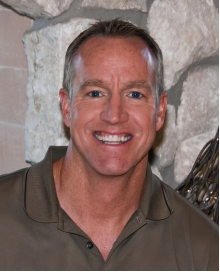 Gary Paulin is VP of Sales and Client Services at Lightning Labels, a Denver-based custom label printer that uses state-of-the-art printing technology to provide affordable, full-color custom labels and custom stickers of all shapes and sizes. Contact: sales@lightninglabels.com; 800.544.6323 or 303.481.2304.