by Cheryl Dearborne, Director of Marketing and Financial Services at Lilogy
Now that cannabis is legal either medically or recreationally in 33 states, and hemp/CBD is federally legal, the cannabis industry is operating with high profit margins, and in order to scale and grow, cannabis companies require capital and financial services on par with any industry. However, the fight between cannabis progressive state laws and regressive federal laws lend to an unstable financial market for these budding companies.
Tax code 280E is a prime example of how cannabis merchants are playing on an uneven field. This tax code disallows cannabis companies to write-off business expenditures because cannabis (THC) is still considered a Schedule I controlled substance, thus creating smaller profit margins. The upside to that kind of disability from an investor's point of view is that companies netting positively look particularly strong as they are doing so without the same financial privileges as most companies looking for capital. The same can be said for companies that are barely in the black, as they also are staying in operation sans privileges. 
However, due to regulations like 280E and the uncertainty behind the federal government's stance on cannabis, access to capital can seem impossible. Let's look at some educational tools to help you obtain access to that capital if and when you need it.
Start-up with a solid team
The cannabis industry today can feel over-saturated because business resources are scarce, leaving millions of interesting companies in the lurch for lack of funding. Therefore, start-ups can feel far removed from the ability to access capital. As we mentioned earlier, capital is necessary to scale and grow, and once potential funding is sourced, there are a few measures that can be taken to place your company as a top priority for funding. 
One such measure is building a solid team with industry (or position-relative) experience that proves your company has the ability to scale with the collective experience and success records of the executives attached. If any of your owners have a profitable company, it is always a possibility to use that company to guarantee your loan. We will address this further in the assets/collateral section below. 
Have clear financial needs and a plan for profit
The companies most qualifying for financing have projected income and a clear plan for obtaining those financial goals for at least 2-3 years out from the current business year. What would be most advantageous is if you can show how the money you borrow would work into your projected financing. 
For instance: Let's say you want to borrow $1MM to purchase enough land to plant and harvest hemp and produce up to 30,000 lbs of biomass. Once on the market, you can project that you would make $1.5-2MM the following year once you put your product on the market (isolates, distillates etc). 
The golden facts about this deal are that the borrower in question presumably has seeds, an equipped lab to produce the biomass, etc. and relationships/contracts with distributors that plan to purchase more inventory. Inventory, biomass, equipment: these purchases and obtainable results are also assets, and assets are most valuable in the borrowing process.
Keep collateral in mind and leverage what you have
There are several options to obtain funding if you have collateral in your business. Lenders will consider equipment, real estate and certain types of transferable inventory to reach your funding goals. Before you begin shopping, take a full account of the assets you possess and consider an asset(collateral)-backed loan.  
Real Estate is the best collateral to accessing the max-funding for your qualifications If you have equity in any real estate (non-primary, if residential), you may qualify for a cashout-refi on your property or a collateralized business loan. The more equity the better. If you need $500k and would only qualify for $40k based on your business annual income (10-20% of your annual), owning over $500k in equity on your property would qualify you for a loan amount worth the value of the submitted property or group of properties. 
If you are looking to purchase equipment or own equipment in which you have considerable equity, you may qualify for an equipment loan. Lenders are willing to lend specifically to the amount of the equipment you'd like to purchase, or refinance equipment you already own and have considerable equity in ($50k and up). 
Inventory is valuable in the cannabis industry because the inventory itself is very valuable. Biomass can be used as collateral as long as there is a secondary market to liquidate the assets in case of a default. Some investors and lenders will even consider certain licenses in a collateral package. 
The most important advice to note is that investors and lenders love assets. The more hard-assets on your balance sheet, the better. If your investors and lenders know their money will be spent on tangible, recoverable items, you will have a higher chance of securing funding.
Documents 
Keeping and providing proper documentation of your business and its finances is the most important part of the process. Depending upon loan amount requested, your required documents will vary. It is worth it to prepare the following documents for submission to your lender of choice:
Lender Application

(

separate applications may be requested for real estate or equipment lending options

)

6-12 Months of Bank Statements and Merchant Processing Statements

1-3 Years of Business Financials including Tax Returns, Profit & Loss, and Balance Sheet, and Accounts Receivables Reports

1-3 Years of Personal Financials including a Personal Financial Statement and Personal Tax Returns

A recent tri-merge credit report for all Principals

Business Debt Schedule including any short-term or long-term debt

An Organizational Chart that explains your business, verticals and any relationships between your legal entity and any subsequent companies.

Real Estate Owned Schedule (

applicable if you have real estate to offer as collateral

)

Equipment Owned Schedule (

applicable if you have equipment to offer as collateral

)

Drivers License and Voided Check (

no matter what lending options you choose

)

Documentation or Information on Inventory

(applicable if you are considering inventory for collateral)

If cannabis related, Cannabis license information, if applicable
Time to Fund
In my experience, I've seen a million-dollar, short-term business loan deal close within a day of applying and I've seen real estate deals close after 3 grueling months of work for both the lender and the borrower. The timing will depend on how quickly you submit all documents requested among other loan-specific factors. Be prepared for potential site-inspections, bank verification, conference calls with investors, appraisals and other unique requests based on the due diligence necessary for your file. I've stated before in previous blogs and I will say it here for the NCIA community, try not to borrow in a pinch. If you need a large investment in a day or a week, please don't be discouraged, your potential lender will hustle for your company, but have some patience and give yourself at least a week to lock in a term sheet, and at least 30 days to close on any loan besides unsecured short-term business financing.  
I hope this is an encouraging and helpful article that will bring you closer to applying for funding. If you're not sure if you'll qualify, always reach out the funding specialist of your choice or several specialists from several companies to find a lender you trust to work efficiently and honestly on your unique opportunity. Don't forget to rally for SAFE banking so that this entire process will be easier and accessible to many more companies large and small within this amazing industry. 
---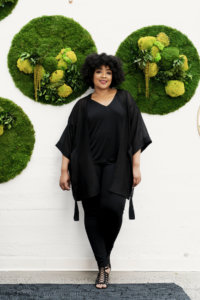 Cheryl Dearborne is the Director of Marketing and Financial Services for credit-investment firm, Lilogy in New York City. Her time at Lilogy has seeded a deep passion for educating borrowers in an effort to increase borrower eligibility and credit-worthiness throughout the American community of small business owners, especially so in Cannabis as merchants within the industry have substantial obstacles stacked against them until Federal Laws offer equitable protection and benefits.