by Daniel Ramirez, Chief Marketing Officer of Belladonna Growhouse
Did you know there are over 2,500 marijuana business licenses in Colorado alone?
With each passing year, more states are eliminating marijuana prohibition and new businesses are emerging. From dispensaries to delivery services, numerous companies are in the making. With so many angles to enter the industry, it's no wonder why people are flocking to the marijuana industry.
However, as an industry that isn't even fully legalized, the challenges can be enormous – particularly when it comes to advertising. After all, cannabis businesses are heavily regulated. Whether it's a billboard on the street or a Google AdWords campaign, branding for the cannabis industry isn't exactly straightforward.
Because let's face it, things are a little murky.
And while the future of cannabis is unknown, there are a few key things cannabis companies can do today to build their brand – especially when it comes to digital marketing.
Check out these top 4 digital strategies below.
1) Content marketing
Content marketing has generated a lot of attention lately, and for good reason. Considered to be one of the most important aspects of any online promotional strategy, content marketing is an effective tool for gaining traction and building a stronger brand. Capable of increasing traffic along with engagement on a website, relevant content can help cannabis brands gain trust and credibility. And as a strategy that nearly every business can employ, content marketing can be a wise move. Offering a high ROI, content marketing is a great investment for marijuana businesses looking to stand out – online and offline.
2) Pay-per-click marketing
Unlike content marketing, pay-per-click doesn't offer cannabis brands a high ROI. Due to restrictions currently put in place by Google, marijuana companies are severely limited when it comes to developing and promoting PPC campaigns. Ads that contain words such as marijuana, cannabis, pot, weed, hash, and ganja are likely to be denied by Google. So finding the right keywords for cannabis campaigns can be tricky. Although PPC offers some advantages for cannabis brands, until restrictions change, marijuana businesses are better off selecting other less restrictive advertising outlets.
3) Social media marketing
Head to Twitter, Facebook, Instagram or even Pinterest, and you'll find no shortage of marijuana-inspired content. From bong beauties to glass art, there's something for just about everyone on these platforms. However, the challenge for cannabis companies is not in posting content on these channels but rather in promoting content. In fact, almost every single major social media channel has been known to deny marijuana-related ads and take down entire pages – even in cases where nothing illegal has taken place. So, does that mean that cannabis brands should forget about social media marketing? Of course not! These platforms still offer the potential for organic reach. Take the Weed Seed Shop for example – a company in Amsterdam specializing in cannabis seeds with nearly 50,000 Facebook fans. So? Stay savvy, cannabis brands.
4) Email Marketing
Call it old school but email marketing still remains one of the most effective solutions for brands looking to connect with their fans. According to the Direct Marketing Association, email marketing yields an estimated 4,300% ROI. Talk about a great investment! And luckily, email marketing is one of the least restrictive advertising channels for cannabis brands. With the ability to make contact with consumers directly, marijuana companies can leverage email marketing to deliver value via inbox. Whether it's a product promotion or an update from the team, email marketing is a fantastic marketing tool for cannabis brands, all without breaking the law.
Going forward, one of the most important things cannabis companies can do is to stay up to date with current regulations. In an emerging industry, changes are likely to occur quickly and possibly without notice. What may be the best strategy today may not be the case tomorrow.
However, by capitalizing on the current opportunities at hand, cannabis brands can successfully build a powerful platform for their business for years to come.
---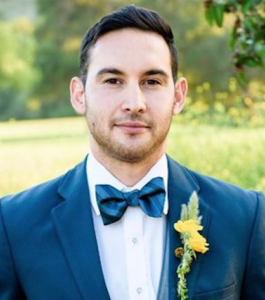 Daniel Ramirez is the Chief Marketing Officer for Belladonna Growhouse, a fully licensed i502 producer/processor in Washington State. In addition to his work with Belladonna, Daniel owns and operates a marketing company specializing in online PR, social media marketing, branding and lead generation. Daniel is a graduate of San Diego State University with a bachelor's degree in Business Management with a focus in Entrepreneurship. Daniel is passionate about normalizing the responsible use of legal cannabis and shedding the stigma associated with the plant.