by Samantha Vanegas, VP of Operations, ath Power Consulting
Currently, 33 states have legalized medical marijuana, and 11 others have given the green light to marijuana's recreational use; however, the federal government still classifies any use of marijuana as illegal. This disparity creates a rift when employers go to test new employees for drugs. 
Workplace drug testing began in the 1980s as part of former U.S. President Ronald Reagan's "War on Drugs" campaign. At that time, employers wanted to ensure their workers were fit to do the job at hand. Since marijuana has become legalized in many states, employers in these states are unsure of new drug testing protocols; so are the states and legal systems themselves. 
The resulting situation is a Catch-22. 
Without testing, there would be more applicants for any given job and a larger pool of prospective workers. Therefore, employers would potentially get the strongest candidates. However, with testing, employers can assure they get drug-free employees who will be safe on the job. 
But if marijuana is legal in some places and not others, who gets to decide where to draw the line? 
Safety on the Job
Safety on any job is paramount, which requires workers who are alert and capable of completing the intricacies of the job. 
According to Business News Daily, "The problem for employers is that impairment, because of marijuana, is usually much more difficult to detect and test for than alcohol. Unlike alcohol, it is very difficult for employers to determine if a positive drug test for marijuana is the result of drug usage during work or on non-work hours, so it is logistically simpler to just have an outright ban." 
Making the issue cut and dry is much easier on employers compared to making case-by-case decisions. 
Depending on the business, marijuana testing is essential. Because of inherent safety concerns, new employees in the transportation, construction, and manufacturing industries definitely need to be tested. People operating heavy machinery should clearly not be under the influence of marijuana. Truck drivers, bus drivers, and train operators still will be tested for marijuana under the U.S. Department of Transportation laws. 
Additionally, any companies that accept federal money or hold contracts with the federal government will have to maintain drug testing protocols. In other business sectors, the line is not clear, which calls the legality of testing into question.
Legality of Testing 
With the ever-changing state cannabis laws and the potential for cannabis to be legalized on the federal level, the nation is basically in a "trial and error" situation. Regardless, employers must keep current with these ever-changing circumstances to protect themselves and their employees.  
The medical nature of marijuana usage further complicates the matter. Currently, 33 states issue medical marijuana cards, which permits users to use marijuana to treat medical issues. Business News Daily says, "Several states have specific laws protecting medical cannabis patients from employment discrimination. Typically, employers can require drug testing before employment and at random times, so long as there is no discrimination against medical marijuana users [who] are legally allowed cannabis for medicinal reasons."
Besides the debate over medical marijuana cards, employers are stymied about what to do regarding recreational use as it pertains to the workplace. Since testing results can return positive weeks after the person smokes, there is really no way to tell if someone is a habitual user or it was a one-time event.
The states are divided. Currently, about 20 states will not allow discrimination in the workplace. But there is only one state that has gone so far as to say that recreational use of marijuana use is acceptable: Maine. Other states are starting to follow suit. Nevada law ensures that there can be no adverse outcomes for positive tests. And New York City will soon get rid of pre-employment testing altogether. 
Other states are not so quick to change. For instance, workers in Illinois can still be disqualified as applicants or terminated as employees for a positive test. Currently, Illinois allows for the "good faith belief" that employees can consider workers under the influence if their speech or actions seem impaired.    
Unfortunately, even the court systems do not agree. In some recent cases, the judge has sided with state rights, and in others, the federal appeal was victorious.
Moving forward, employees and employers need to continue the "wait and see" approach until federal and state employment laws catch up to the legalization of cannabis. For now, employers must determine their comfort levels with recreational marijuana use as it pertains to safety in the workplace.
---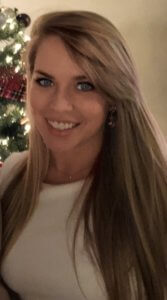 Samantha Vanegas retains a MBA from the University of Florida Warrington College of Business. She works with the leaders of small start-up and growth-stage companies and non-profit organizations who seek temporary leadership to support growth and transitions. Whether for project-based work or as an interim manager, she is fabulous at supporting individuals and teams who are passionate about their work and need help bringing order to all the moving parts. She addresses common issues such as: how to build effective organizational infrastructure and systems; and, how to create and implement a strategy that will carry your business forward. She is a problem-solver who is able to envision the sum of the parts during and through transitions. She has a strong background in sales, operations, HR and marketing which elevates her expertise in assisting organizations with compliance intelligence and also with user, customer and employee experience surveys and solutions.
ath Power Consulting is an all-in-one resource for multi-modality survey and mystery shop research, competitive intelligence, compliance auditing, market analyses, employee training, and strategic consulting. Since 1997, we have helped our clients improve customer retention, build brand loyalty and advocacy, deepen employee engagement, measure compliance, maximize performance, and increase profitability – distinguishing them from their competition and giving them a commanding edge in the marketplace.