by Gary Cohen, CEO of Cova
It can be tricky enough to find funding for a new business in any industry, but marijuana businesses are at that much more of a disadvantage. Strict regulations, less-than-favorable taxation laws, and straight-up illegality of federal funding stack up against those looking for their starting dollar in the industry.
Without having this backing, dispensary owners need to be creative and resourceful and draw upon the support of private investors to fund their dispensary goals.
Financial planning and sourcing of funds should be a large component of the business plan. Demonstrating an understanding of the scope of start-up costs for a dispensary includes:
Licensing/application costs

Working capital requirements

Cost of inventory (e.g. initial flower, edibles, accessories)

Technology costs (e.g. Point-of-sale system, server costs)

Real estate (e.g. mortgage payments or rent)

Staff training and compensation

Marketing and advertising
While budding cannabis entrepreneurs do have a limited number of funding options, there is still hope. You just have to know where to look.
Self-Funding
Many marijuana start-ups have invested a lot of their own savings into their businesses, recognizing their funding limitations. Speed in the industry is essential, but you may need to take a little extra time to raise your own capital before you turn the "Open" sign on.
Friends & Family
Crowdfunding is becoming increasingly popular for a variety of causes, and reaching out to like-minded individuals in the community who support your vision, and are willing to give you a boost in funds, is not at all unheard of. While there may be limitations in the ways you can publicly crowd-fund, you may be able to hold private events to raise money from your friends and family, as well as those in the community.
Partnerships
The "green rush" that marijuana legalization has caused makes finding potential partners, with similar goals and larger bank accounts, easier to find. There are so many facets to success in the industry, and valuable partnerships can take some of the strain off your own venture. After all, two heads are often better than one!
Cannabis-Specific Investment Groups
A great indicator of progress for the legal cannabis industry is the number of cannabis-specific investment groups that have cropped up across the country, giving entrepreneurs a helpful resource. In fact, last year, these groups provided 18% of marijuana funding.
Learn How to Fund Your Marijuana Business:
While the situation for marijuana startup funding may seem grim, more and more investors are beginning to recognize the marijuana industry is thriving with opportunity.
Covasoft has put together a helpful resource to understand the various strategies in the marijuana business. Download our eBook today to learn about willing investors, ready to make a change in the legal marijuana market.
Let's talk Cannabusiness.
DOWNLOAD: https://www.covasoft.com/how-to-open-a-cannabis-dispensary-ebook
---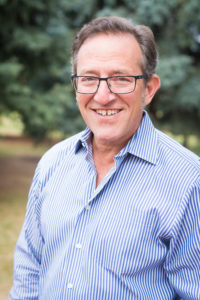 In a career that encompassed a dozen start-ups, Gary Cohen has held leadership roles with Verizon and AT&T, has managed technology-oriented research practices for Nielsen, Milestone Group and ITG/MScience, and led software/internet ventures Shoptok, Birdstep and Handmade Mobile. He has also been on the boards of several tech start-ups, including Onavo (acquired by Facebook), OpenSignal, Cenoplex and Adello. Gary has a Bachelor of Science in Finance and a Master of Science in Marketing.  
Cova enhances the cannabis retail experience for both consumers and dispensaries through an integrated solutions platform (POS, ERP, CRM, eCommerce, Digital Signage and Dropship). Over 19,000 retailers with complex retail environments currently run Cova's solutions in North America. Cova's solution built for the legal marijuana industry focuses on compliance, UI, UX, reporting and a much better dispensary experience. Cova is headquartered in Denver, CO.