by Daniel Erickson, Director of Product Strategy, ProcessPro
Anyone involved in the cannabis industry is well aware of its exponential growth and the corresponding pressure for companies to increase performance, enhance quality, optimize operations, and maintain data integrity and control. In this complex environment, reliable technology and the use of disparate and manual systems not only affects profitability but also creates a competitive disadvantage in the market. Progressive cannabis companies are finding the potential that a single, comprehensive business system can bring to their operations to streamline processes. An integrated enterprise resource planning (ERP) solution's features and functionalities support cannabis businesses in five key areas.
Cultivation Management 
Cannabis ERP software with cultivation management functionality enables cultivation, manufacturing, and dispensary operations to manage, log, and report on every movement of individual plants throughout the entire supply chain in one platform, tracking growth and production to assist with regulatory compliance. Greenhouse recording and package IDs management within the solution can include recording activity costs, quality checks, audit trails, inspections, strain tracking, harvesting techniques, plant health, growing conditions, and batch yields. Evaluation of this data helps determine ideal conditions for maximum plant growth and yields to improve productivity as well as provide information to run a cost-efficient operation. 
Regulatory Compliance 
The highly regulated cannabis industry requires companies to maintain detailed, accurate, and real-time records to mitigate the consequences of non-compliance with state regulators, auditors, and law enforcement agencies. Constantly changing state laws and specifications require businesses to keep pace with these developments as well. It is predicted that federal legislation for the cannabis edibles market will closely align with current FDA regulations in the food and beverage market, and adopting the current manufacturing practices utilized in those industries can make the transition seamless for proactive cannabis manufacturers.
Cannabis ERP tracks, measures, documents, and reports on compliance initiatives including licensing requirements, waste disposal protocols, transportation records, compliant packaging and labeling, and tax payments – accommodating multiple locations, jurisdictions, countries, and intra-industry verticals. A solution with integrations to state government-approved software, such as METRC, Biotrack THC, and Leaf Data Systems, helps to ensure reporting is accurate and timely.
Seed to Sale Traceability
Critically important to the cannabis industry, tracking of accurate inventory and locations of valuable cannabis products mitigates theft and controls regulatory risk. A cannabis technology solution provides real-time seed-to-sale visibility of the supply chain by managing and automating transactions and lot tracking and traceability capabilities – ensuring security and accountability by utilizing user-based software permissions to validate employee transactions.
Inventory control monitoring tracks appropriate stock levels, monitors shelf life, and documents product loss due to damage, shrinkage, and accidental or purposeful destruction. To facilitate production and purchasing, the integrated functionality of material requirements planning (MRP) allocates the use of resources to ensure there are sufficient raw materials and ingredients to meet customer demand. An ERP solution helps prove the chain of custody, establish and uphold safety standards, increase accountability, and limit factors leading to compliance and health risks – reducing the possibility of unsafe products entering the marketplace.
Formula and Recipe Management 
Comprehensive and tight management of formulas and recipes is essential in this consumer-driven market in which product quality and consistency in regards to taste, texture, appearance, potency are correlated to a company's brand. Cannabis ERP maintains raw material data, production notes, versions, and revisions within each Bill of Material. The solution should also calculate nutritional information to include ingredients and allergens to produce accurate labeling, reporting, and product packaging necessary for consumers of cannabis edible products – providing traceability and a documented labeling history to identify items quickly in the event of a product recall. To support new and innovative delivery methods and products, research and development functionality within a cannabis ERP solution streamlines new product development and introduction into the market. The ability to experiment and test in a sandbox environment without affecting current production allows for easily transitioning approved products to live production. 
Reporting and Analytics 
By gathering data from all areas of the business in a centralized database, cannabis software makes it possible to analyze what is working within the operation and what is not. In the area of cultivation, adjustments to nutrients or other conditions can improve yield and lead to improvements in financial performance. Businesses can benefit from the ability to track consumer purchasing fluctuations in regards to holidays and seasonal trends to help navigate supply chain challenges and forecast demand. When data is collected throughout the life cycle from seed to sale, businesses are able to identify patterns, predict trends and changes in consumer taste, and help plan for the future – allowing companies to make data-driven business decisions.
Integrated features such as cultivation management, regulatory compliance, seed-to-sale traceability, formula and recipe management, and reporting and analytics offer a competitive advantage for cannabis businesses. In the dynamic cannabis marketplace, the functionality available in cannabis ERP provides the technological tools that companies need to thrive in a world with increasingly tighter profit margins and regulations.
---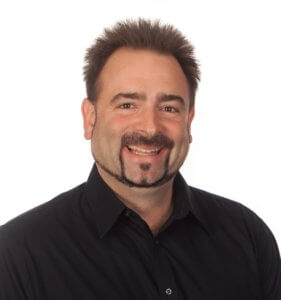 Daniel Erickson, Director of Product Strategy, has been with ProcessPro since 1999. As the Director of Product Strategy, Daniel focuses on driving overall market success by ensuring products meet both current and future market demands. Leveraging his extensive understanding of process manufacturing, the unique business trends of this industry and information gathered from market analysis, customer feedback and regulatory compliance, he drives product decisions. Daniel has a passion for connecting the benefits of ProcessPro's ERP solution and analytics software packages to batch process manufacturers and helping to effectively solve their key business challenges. Daniel has held a variety of positions within ProcessPro, including implementation, account management, product consulting, product management and sales, which has provided him an aptitude for manufacturing and the nuances within the food and beverage, nutraceutical, personal care, pharmaceutical, cannabis and chemical industries. His diverse experience with the customer base and within ProcessPro provides a strong foundation for his position.