by Joshua Gilstrap, e2b teknologies
Isn't it crazy to think that the legal cannabis industry could be worth $57 billion by 2030? Or that nearly half of the country's adult population (49%) has tried marijuana, the largest number ever recorded.*
At the time of this article, nineteen states, two territories, and Washington D.C. have legalized cannabis for adult recreational use. With more than two-thirds of U.S. states that have legalized the sale of both adult-use and medical cannabis and nearly half the population of potential cannabis consumers – it's safe to say the cannabis industry is thriving. 
But can it continue to grow without banking reform? 
Cannabis businesses have a hard time accessing traditional banking options because the plant is still federally illegal. This means that banks are hesitant to work with cannabis companies for fear of retribution from the federal government.
This lack of banking options creates a difficult environment for cannabis businesses to operate in. Since they can't deposit money or write checks, they have to operate on a cash-only basis, which can lead to security problems.
Cannabis operators also have a hard time securing financing because most traditional lenders are unwilling to work with them. This leaves them struggling to get the capital they need to grow and scale their business.
When cannabis businesses lack financing options for basic business growth, a banking system more ideal for cannabis operators is needed.
The Federal Law Guides Everything
Despite the growing opportunities in the cannabis industry at the state level, many prospecting business owners are stalled by a lack of capital. Businesses in the cannabis industry might celebrate legalization in their respective states but still deal with the challenge of accessing banking services.
Cannabis dispensaries that run cash-only operations are forced to confront security challenges in a new way. Online ordering, credit and debit card processing, taking business loans, and accessing other revenue-driving financial services are denied to cannabis businesses due to their federal status.
This shows an immediate need for financial reprieve in the cannabis industry.
Getting Financial Reprieve
The House of Representatives has passed several bills supporting the cannabis industry. Some of these bills include:
Bill to decriminalize marijuana

The Marijuana Opportunity Reinvestment and Expungement (MORE) Act

Legalization of adult-use cannabis

Legislation for medical marijuana programs

Legislation to reduce barriers to cannabis research

Approval of measures for adult cannabis use
One such bill that focuses on banking reform is the Secure and Fair Enforcement (SAFE) Banking Act, which aims to reduce the banking services challenges in the cannabis industry. If the SAFE Banking bill passes in Congress, financial institutions can open their services to cannabis businesses without the fear of violating anti-money laundering (AML) laws.
In return, cannabis businesses reduce the risk of theft and employee welfare by transitioning from cash-only services to banking services. However, this financial reprieve doesn't address the cannabis tax code that prevents cannabis businesses from deducting business expenses from the gross income as per the Controlled Substances Act
Nonetheless, the SAFE Banking bill is a step in the right direction. The remaining concern is whether these financial reprieves will pass in the Senate and legalize cannabis businesses at the federal level.
Another financial option expected to reform the cannabis industry is crypto. The authenticity and security of blockchain currencies like Bitcoin are becoming a lucrative consideration for financial reprieve in the cannabis industry.
Currently, there are cryptocurrencies like PotCoin and CannabisCoin mined to cater to various needs within the cannabis industry. However, the uncertainty in the crypto world makes it challenging for the cannabis industry to settle on using crypto as a financial banking solution.
Granted, some crypto technology like blockchain technology is used to transact sales in the cannabis industry, where buyers make cashless payments, and the dispensaries convert this into crypto. But these transactions are not fully transparent.
Notwithstanding, there is hope for the cannabis industry as the number of banks willing to work with cannabis businesses increases. This could result from the increasing support of cannabis banking reform at the state and Congress levels.
But Is The Banking Industry Prepared For This Reprieve?
Financial institutions are gathering more courage when working with the cannabis industry. In 2021, 755 banks showed working relationships with cannabis clients. However, this comfort is more prevalent at the state level than at the federal level, where cannabis is yet to be legalized.
But since support from the federal government is anticipated, banking institutions must equally prepare for the capability to host cannabis businesses legally. Banks must stay compliant with the anti-money laundering (AML) laws.
Banks should conduct due diligence on cannabis businesses that want to use their services. Since federal legalization of cannabis is still pending, some cannabis operations might be illegal. Therefore, it is prudent for banks to start preparation by ensuring any new partners are not lawbreakers.
This means checking for legalization and registration licenses and conducting due diligence on employees and angel investors. Business transactions are also an excellent indicator of whether a cannabis business is involved in illegal activities.
For instance, a cannabis business in a state that frowns upon international shipments shouldn't have any international transactions. Avid AML monitoring controls should quickly identify legitimate cannabis businesses.
In a nutshell, every business that partners with a cannabis business should be prepared to support its decisions with factual claims. In case of any suspicious activity, the bank should be ready to give an account of their due diligence procedure and the findings.
Creating relationships with federal regulations is also prudent since they help make the regulation process easier. Regulators also help ensure that banks remain compliant with the Federal cannabis laws, which protect their banking operations.
Cannabis business owners must also prepare for the possibility of using open and traditional banking services for their operations. If, or when, cannabis is Federally legalized, the cannabis industry will streamline its operations throughout the U.S.
This means added investments in research, cultivation, marketing, production, and sales of cannabis and cannabis products, whether medicinal or recreational. And the added boost of a legal banking system would further increase employment and boost the economy.
Cards On The Table
Does the cannabis industry need a banking reform? Absolutely. The challenge, however, is that, despite the willingness of the House of Representatives to support the SAFE Act bill, among other proposed banking reforms for the industry, approval in the Senate is still in question. Cards on the table, bank financing in the cannabis industry will propel businesses into more growth, which, in turn, should pragmatically influence the overall U.S. economy. But this starts with active congressional action.
FAQs
What is the current cannabis banking system?
The current cannabis banking system is not ideal for cannabis businesses because the lack of Federal legalization keeps banks from offering traditional banking services to cannabis businesses for fear of violating anti-money laundering (AML) laws.
What are the challenges of using non-FDIC banking options?
Non-FDIC banking options are not secured by the FDIC, meaning businesses that operate under these banking services are not protected by the Federal laws against theft or failure.
What can a banking reform do for the cannabis industry?
A banking reform allows banking institutions to offer cannabis businesses the same banking services they offer other businesses, like capital loans, online bill payments, and debit and credit cards. 
---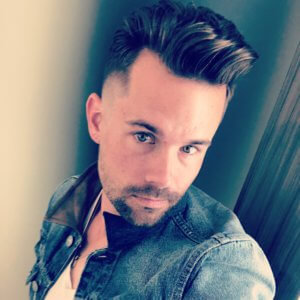 Joshua Gilstrap is the Marketing Manager for e2b teknologies, in addition to his marketing responsibilities Joshua leads business development for e2b teknologies emerging Canna Suite product line. A business graduate with a focus in marketing from Miami University in Oxford, Ohio, he joined the e2b team in the Fall of 2019. Josh brought with him a wide array of business and practical experience in planning and execution. Since coming aboard he has led multiple project's including website hosting and theme standardization company wide, marketing automation streamlining the efficiency of the customer journey, and sales automation where he is changing the conversation from promotion to education, from pitching to catching, and from push to pull in order to keep up with the shifting tides of a digital transformation.