By Albert Iannantuono, Co-CEO, CMO at extractX Ltd.
With demand for THC and CBD distillate products steadily increasing on a global scale, it's never been a better time to be a cannabis cultivator, processor, or product formulator. When entering these industries, an often overlooked yet critical step in the planning process is choosing the right cannabis extraction solution. 
What are your options for cannabis extraction?
Depending on the amount of cannabis biomass you plan to process each year and the type of distillate you are trying to produce, you have three main options for meeting your extraction needs. You can:
Partner with a mobile extraction lab company to extract at your facility without having to build your own lab

Build your own fully-compliant extraction lab at your facility

Hire a 3

rd

party processor (often called a "toll-processor") who can manage extraction for you at their facility
Is a mobile cannabis extraction lab right for you?
A mobile extraction lab is a fully-certifiable clean room that has been retrofitted with ready-to-use extraction equipment. Built off-site to GPP, cGMP, and EU GMP standards, they are delivered and installed at your facility, staffed and operated on contract by the partner company. They allow for scalable production and help you avoid some of the pitfalls and obstacles of building your own extraction lab, keeping you focused on cultivation, product development, and sales & marketing.
Mobile labs allow you to extract at your own facility without having to build your own lab, outlay a large capital expenditure (CAPEX), or use a lot of floor space. You can leverage the expertise of the best engineers whose main priority is to create labs that produce the highest-quality distillate. Labs can be operational at facilities anywhere in the world within 4-6 months, and remove the burden of selecting the right extraction process and sourcing the right equipment. 
Mobile extraction lab partners are a great fit if you're processing 50,000 lbs. to 2 million lbs. of biomass each year and want to outsource the lab CAPEX and ongoing staffing, SOPs, maintenance and upgrades to a trusted partner. These labs can also be incredibly useful if you want to test the market for new products, or want to expand into isolate or THC-free products through remediation and separation processes. 
[Check out this video of an extractX mobile lab being delivered to one of their partner's facilities.]
Should you consider building your own cannabis extraction lab? 
If you have your products perfected, biomass sourced, and have a strong existing customer base, building your own extraction lab may be the right decision. If you're processing over 1 million lbs. of biomass each year and have the facility space and financing secured, building your own lab can put you in a very competitive position in this emerging market.
It's important to understand that building an extraction lab is no small undertaking. You'll need to hire engineers to design the right process and source the right equipment for your needs. You'll need to meet regulatory requirements and hire experienced staff. The entire process can take 12-24 months (or more) and cost $3 million to $7.5 million before you're able to start processing, depending on the size of the lab and type of distillate you're producing.
Building the lab is also just the beginning. Since the extraction industry is evolving so rapidly, new technology is constantly emerging that continues to improve production efficiencies and distillate quality. If you're willing to commit to the massive undertaking of building your own lab, you must also be willing to commit to the ongoing compliance certifications, maintenance, and upgrades required each year to ensure your lab is keeping up with advancements in the industry. 
When is toll-processing a good option?
When processing smaller amounts of cannabis biomass (less than 50,000 lbs. per year), a toll-processor may be your best option. A toll-processor is a company that has built a large-scale extraction lab which they rent out to other companies. You would be able to load your cannabis biomass onto a truck, deliver it to the toll-processor, and then receive your distillate back from them. 
It's crucial that you ensure this contractor is operating a fully-compliant facility, following GPP, cGMP, or EU GMP standards. You should check their references, certifications, and quality assurance promises before engaging with them, as you could be held responsible for the quality and contents of the processed distillate. Based on their capture rate and processing costs, you can gauge whether the toll-processor is right for you, or if you need to seek out another partner.
This option is great for small cultivators and processors as it allows you to avoid the major costs of building your own lab, and helps you get to market quicker and test the market viability of your products. It's important to consider that challenges can occur if there are production delays, transportation issues, or issues with quality control.
Weighing your options
Image caption: [Since high-quality cannabis distillate has never been in higher demand, selecting the right extraction option is crucial to the success of your business.]
When examining these three extraction options for your business, it's important to consider the immediate and future goals of your company. Do you hope to expand your production capacity over the next few years? How quickly are you trying to get to market? Do you have the resources and technical expertise to go it alone?
These are just a handful of questions to consider when exploring which extraction solution is right for you. Thankfully, the emerging industry is constantly creating new options to meet your needs.
---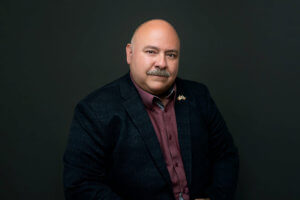 A pioneer in integrated marketing technologies, Albert established his first successful business in 1986 and went on to build a solid track record as an entrepreneur that helped shape the digital industry. A talented leader whose business ranked among Canada's fastest growing companies for several years running, Albert has assembled the strong management team that will drive extractX business forward. His keen business development approach has resulted in early adoption of extractX labs in global markets.
extractX Ltd. designs, builds, and operates turnkey pharma-grade hemp and cannabis extraction laboratories at facilities anywhere in the world. These fully mobile, purpose-built facilities fit into established industrial-scale operations and scale to meet the needs of cannabis and hemp cultivators and producers. Labs require no lab CAPEX to install, and produce the highest-quality THC and CBD distillate while meeting all GPP, cGMP, and EUGMP requirements and standards.