by Jackee Riccio, Regional Field Director at the CROP Project
California's cannabis economy has not generated the cash flow that regulators were anticipating.  Current legal sales have topped $3 billion, but unregulated cannabis continues to dominate the market. This may not be surprising, as critics argue that the current licensing process — being lengthy, expensive, and with unpredictable outcomes — does not encourage cultivators to join the legal industry. What may be surprising is how much of that unregulated market is dominated by trespass grow operations on California's public land. Forest Service Law enforcement & Investigations, and other government agencies, estimate that cannabis cultivated on public lands account for nearly 60% of the illicit market in California. And 98% of trespass grows in California are operated by international drug-trafficking organizations that leave a heavy environmental footprint, and a costly clean-up process for taxpayers. DTOs have wide distribution networks on the East Coast and throughout mid-west states. Many of those states do not yet have adult-use cannabis, creating no legal, safe avenue for cannabis users to purchase from. 
So, would legalization federally help the trespass grow issue? Yes, and no. It would in the long term, but in the near term, consumers would likely still purchase what was readily available and inexpensive. Furthermore, without increased Forest Service presence on National Forests where the vast majority of trespass grows occur, they'd still have remote, unvisited landscapes to operate in. Trespass grows operating up-stream of a legal grow may still jeopardize the ability of that product to get to the legal market. In the words of Lindsay Robinson, Executive Director of the California Cannabis Industry Association, "Black market marijuana is potentially dangerous because traces of the toxic chemicals used at grow sites are often found in the plants," she said. "If you have an illicit grow upstream from you, and you're legal, that could end up tainting your product and prevent it from entering the market," Robinson said.
There are thousands of trespass grows throughout nearly all of California's National Forests. While recreation in National Forests has increased over the past decade, budget cuts have reduced Forest Service presence on the forests and the ability to properly patrol them. For example, the Shasta-Trinity National Forest is 2.2 million acres, and yet only 6 Forest Service Law Enforcement officers patrol its entirety. Reclamation of the sites is only one aspect of removing them from our public lands. To avoid playing trespass grow whack-a-mole, it's critical that there is regular Forest Service presence to deter the activation of new sites, while reclamation teams clean-up the backlog of existing sites. This is one of the primary goals of the Cannabis Removal on Public Lands (CROP) Project, a nonprofit project of the Community Governance Partnership and the California Wilderness Coalition.
Before CROP, there was no bi-partisan effort or political will to remove trespass grows from the landscape. Two years of meetings, listening to communities and scientists, has led to CROP spearheading a state and national effort to secure state and federal resources to reclaim trespass grows on National Forests, increase Forest Service law enforcement and overall presence in National Forests, educate the public on the dangers of ingesting unregulated cannabis, and increasing criminal penalties for bringing neurotoxic pesticides onto public lands. 
---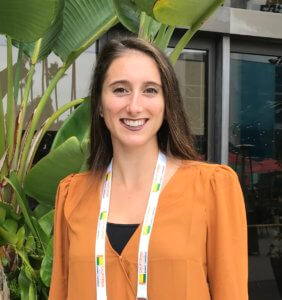 Jackee Riccio currently serves as the Regional Field Director for the CROP Project. Her fervor for the natural world has fueled her career as a wildlife biologist and archaeologist, backcountry horse packer, and finally as the co-founder and Executive Director of Cannabis for Conservation, a new 501(c)(3) nonprofit. She graduated from Humboldt State University with a B.S. in Wildlife Management and Conservation, and a B.A. in Archaeology. She has worked for the U.S. Fish & Wildlife Service and private organizations conducting wildlife research on endangered species including gray whales, desert tortoises, and Pacific fishers.
CROP is directed by an Advisory Board of interests that includes environmental organizations, state and federal agencies, local officials, tribes, scientists, and the legal cannabis industry. CROP is fighting on behalf of California's wildlife, users of public lands, and downstream communities long plagued by trespass grows. To learn more about CROP, or how to contribute, please visit www.cropproject.org.