By Dan Shapiro, Greenlane Holdings
Sitting here on July 14, 2021, the Senate Majority Leader of the United States Chuck Schumer just introduced legislation to (among other things) federally legalize cannabis. Yet, despite the Senate's official entrance into the path to legalization, many states, businesses, and importantly here, athletes and celebrities, or "talent," continue to behave as if legalization has already occurred. Side note – it has in many states!
Talent throughout the country have engaged in a variety of licensing and endorsement deals within the cannabis industry, ranging from Martha Stewart, Keith Haring, Bob Marley, Seth Rogan, Berner, Travis Scott, Rick Ross, "Sugar" Sean O'Malley, Jonathan Adler, to Gary Payton. A common theme among talent newly entering the space seems to be a default to the plant itself, i.e., partnering with cannabis producers to either endorse or license intellectual property ("IP") to create cannabis strains and products. Here, I would like to first describe what licensing and endorsement deals are and then discuss a hidden gem of the cannabis licensing and endorsement space. That is, talent partnering with cannabis ancillary businesses, meaning, businesses that sell cannabis accessories and products but do NOT 'touch the plant.'
Before I dive into a discussion of cannabis accessories, it is important to quickly outline "licensing and endorsement deals." At a high level, a licensing deal is the process of an individual granting another party the right to use his or her name, image, and likeness, for a particular purpose, in exchange for certain consideration (payment). For example, publicly-traded cannabis accessory distributor Greenlane (NASDAQ: GNLN), where I serve as the Associate General Counsel, has remitted consideration to the owner of the artist Keith Haring's IP, to use images of his artwork on a line of smoking accessories. A licensing deal allows an owner of IP to capitalize on its value by finding the right partner who can harness the IP in a way to create a profitable outcome. It allows an IP owner to find a partner with the production and distribution capacity and operational know-how that an IP owner likely does not possess. In a licensing deal, the end consumer is often under the impression that the end product is coming directly from the IP owner, which can add huge value to the talent's brand; whether the talent is alive or deceased. This perception for the end consumer can be different with endorsement deals where there is usually a clear delineation between the talent and brand.
An endorsement deal is where talent is used to create awareness for a particular product or service; this can be seen in commercials, Instagram or Twitter posts, and public appearances. Unlike a pure licensing deal, an endorsement deal will commonly make it clear that the product being endorsed is not coming from the talent directly, but that he or she is merely promoting the underlying product in exchange for consideration. Nevertheless, despite the distinction,  licensing deals and endorsement deals often merge into one and the same. For instance, Greenlane's cannabis accessory house brand and retail arm Higher Standards did a licensing and endorsement deal with UFC MMA fighter "Sugar" Sean O'Malley. In this deal, Higher Standards secured a license to use Sugar Sean's IP to create a limited-edition water pipe and promote this water pipe using his IP on all of its promotional mediums. As part of the deal, Greenlane also caused Sugar Sean to promote the Higher Standards brand on his social media platforms through a select number of posts and mentions. This is a prime example where talent and brands will often dip their toes into a deal that incorporates both a licensing and endorsement component.
So, now that I have established what a licensing and endorsement deal looks like, I want to shift to a discussion of the benefits of working with cannabis accessories. For clarity, cannabis accessories can include rolling trays, roach clips, rolling papers, vaporizers, water pipes, jars,  grinders, lighters, packaging, and in certain cases, clothing. So, why should talent focus on licensing and endorsement deals with cannabis accessories?
Cannabis accessories can allow for a unique form of creative control for talent. Talent can create a product from scratch, like an ashtray, jar, or water pipe, and have a direct impact on the structural design. Additionally, accessories can be sold in a plethora of different locations. Unlike cannabis products, accessories can be found in department stores, headshops, smoke shops, convenience stores, clothing stores, and upscale interior design boutiques. In addition to the broad array of available doors, accessories can also allow certain talent to enter the cannabis space in a way that more closely aligns with their primary non-cannabis-focused brand. A great example of this is Greenlane's licensing deal with iconic designer Jonathan Adler. It would be impossible for Jonathan Adler to partner with a plant-touching product and still be able to sell those products in his stores throughout the world. By partnering with Greenlane, Jonathan Adler is able to enter the cannabis space while maintaining his traditional brand and his ability to sell these products in his interior design boutiques.
An additional appeal of the cannabis accessory space is timing, flexibility, and speed. While talent could quickly endorse an already developed and cultivated cannabis strain or other plant-touching product, the process could be timely. In contrast, to go back to the Sugar Sean example, Greenlane and Sugar Sean were able to move swiftly and nimbly to promote a line of water pipes for a launch in direct correlation to an upcoming fight. The deal moved quickly and highlighted the maneuverability and flexibility of working with accessories. Often, a template or mold for a product is already developed, with the talent's unique branding and direction the last piece of the puzzle. For plant-touching products, talent may want to be a part of the cultivation process; focused on taste and effect on consumers. This process will usually take a bit more time and can present far more variables and regulatory concerns and limitations.
Ultimately, there are fascinating and innovative deals to be made for both plant-touching and non-plant-touching products, but moving forward, I believe the hidden gem of cannabis endorsement and licensing deals is with the non-plant-touching cannabis accessories.
---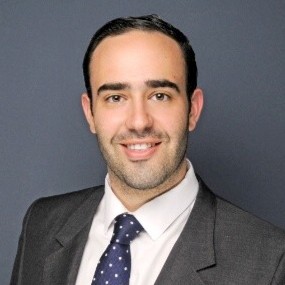 Dan Shapiro is the Associate General Counsel at Greenlane Holdings, Inc. (NASDAQ: GNLN), one of the largest global sellers of premium cannabis accessories and CBD products. Prior to joining Greenlane, Dan worked at CAA in the Sports Business & Legal Affairs division. Dan is the Founder and Inaugural Chair of the Cannabis Division of the American Bar Association Forum on Entertainment and Sports Industries and a member of the National Cannabis Industry Association's States Regulations Committee. Dan is a member of the New York Bar and Authorized House Counsel in Florida, and holds a JD from Cardozo Law School where he served as the President of the Cardozo Sports Law Society, and a BA from The George Washington University.