by Jennifer Whetzel, Ladyjane Branding
It can be easy to forget the beginnings of the cannabis industry. The stigma we had to fight. The laws we had to change. The pounding anxiety stemming from societal pressure and legal threats. But here we are in 2020, leading a nearly $10 billion industry in the U.S. with a promising future.
Being at the beginnings of a new industry is a powerful experience; seeing the fruits of our labor and the positive effects of legalization have been galvanizing and heartening. We've built something unique. But it's still subject to the pressures and pitfalls of any other industry. 
We've worked on legalization, supply chains, and policy, but what about equity? What about ensuring that the industry was diverse? And most importantly, how do we even know where we're starting from?
The only way to move forward was deceptively clear: gather the data. I founded the Women In Cannabis Study after hearing stories of real women and recognizing the need for our undivided attention to shift to diversity and inclusion in the cannabis industry.  
Much like a lot of the research in the cannabis industry, anecdotal data has ruled. In some ways, the lack of clinical research in cannabis has gotten us away from valuing qualitative data when looking for insights into particular issues in the cannabis industry. Ultimately, we need substantial numbers and stories to understand our industry and ultimately, form a game plan for equity. 
So let's start with the numbers. So far, data from our survey shows that 68% of women identify as heterosexual compared with 2010 U.S. census data showing 95% heterosexual. It's a heartening sign that on its face, this is a welcoming environment for people of various sexual orientations. 
Unfortunately, our findings also show the industry isn't immune to sexist behavior. 
By asking hard questions through the study, we've pinpointed that 33% of our sample as of February 5 have been sexually harassed while working in the cannabis industry. 1 in 3 is a huge number. It's also worth noting that in our survey, 52.6% of women reported being sexually harassed in another industry—a sign that there might be a substantial difference in the cannabis industry to build on so that we can get that number to 0.
Additionally, only 23% of our study sample say they are paid the same salary as male coworkers in similar positions and 52% feel they have lost opportunities because they are a woman. Fifty-nine percent of women have experienced bullying or lack of support from other women in the industry, showing that even new industries are not free of toxic professional dynamics in the wider business world.
So we have work to do. Or as I like to think of it, we have an opportunity.
That means not going down the same rabbit hole many industries have. It means data points sourced from an academically rigorous study. It means stories about bud-tenders, growers, scientists, extraction and edibles manufacturers, lawyers, doctors, and activists that emerge as a direct result of an academically rigorous study.  It means industry-wide alliances.
Alliances come from a shared desire to make big changes. And that only happens when we decide that our goals are worth sharing. 
The reality is, we need everyone's help to tell the full story. While we have enough responses to tell the story of women as a collective group, we are lacking diversity and representation in our sample. We need at least 50 of each of the following populations of women in order to compare communities of women and we aren't there yet. 
If you believe our goal is worth sharing — if you believe that doing the work of creating equity is worth it — tell your story. Encourage your employees to tell theirs. This industry doesn't belong to one person. Let's find a way to show that to the world. 
---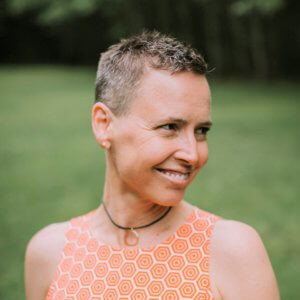 The Women In Cannabis Study (WICS) is an academically rigorous, global, comprehensive quantitative study to explore, document and ultimately support women's participation in the cannabis industry. This groundbreaking study supports the development of actionable recommendations and strategies to make the cannabis industry equitable and inclusive for everyone. The WICS mission is to tell the story of women, as well as individual women's stories—with data. The study was developed by Jennifer Whetzel, founder of Ladyjane Branding, joined by U.S. research lead Dr. Nicole Wolfe of Wolfe Research & Consulting.
Ladyjane Branding empowers entrepreneurs to build a smart, strategic and consistent brand identity. Founded by veteran marketing executive, Jennifer Whetzel, Ladyjane has simplified the branding techniques used by Fortune 500 companies. Her signature creations include the Two-Hour Brand Makeover, Ladyjane's Brand Archetype Quiz, and an Archetypal Segmentation Model – all designed to provide inspiration and guidance to help brands create deep emotional connections with consumers, multiply the effects of marketing and advertising and increase their company's value.