by Gary Paulin, Lightning Labels
While April 20th, or "420" is the "high" holiday of cannabis, did you know there are a variety of lesser-known CBD-related holidays throughout the year that can be great grist for the promotional mill? To achieve notoriety and engagement, CBD purveyors may want to include lesser-known celebrations into their annual marketing calendar.
For example, there's National CBD Month in January, National Hemp Day February 4, National Hemp Month in July, Oils and Concentrates Day July 10 (sometimes referred to as 710 because OIL upside down resembles the number), National CBD Day August 8 and National Pet CBD Month in October.
And let's not forget Jack Herer's (The Hemperor's) birthday celebrated June 18. According to Wikipedia, the devoted cannabis rights activist and author promoted cannabis and hemp for decades. His book, "The Emperor Wears No Clothes" has been in print for three-plus decades. Herer was "frequently cited in efforts to decriminalize and legalize cannabis… Herer also founded and served as the director of the organization Help End Marijuana Prohibition (HEMP)." 
CBD purveyors wanting to get even more innovative can use their branding — including labels — to tie to lesser-known holiday promotions. Here are some ways to use labels as powerful promotional tools in conjunction with "holiday" celebrations:
Extend their reach for a whole year via extended content labels (ECLs). For CBD purveyors committing to promotions tied to a calendar of holidays, ECLs can be a fun and impactful way to present information, offers and calls to action.
Create a major promotion around one celebration (e.g., January's National CBD Month), and use ECLs to explain/inform. This could be a contest with details, one or more discount offers, or even a history of the CBD "movement."
Print specific labels for each holiday. For example, create fun and informative labels around "The Hemperor's" birthday month in June. A series of labels could detail various hemp-related accomplishments by Herer, even possibly going so far as to be small pieces of art depicting him and his life's work.
Use them to link to digital media. There's always a case to be made for labels containing QR codes, URLs and other links to more information. This can be especially appropriate for surveys, reviews and other interactive platforms where consumer feedback is desired. Any of these efforts can be themed around holiday celebrations (e.g., an upcoming anniversary of hemp or CBD adoption/legalization). In the CBD world particularly, companies need to understand how their consumers view them, assess the quality of products and express any concerns that may emerge.
Present labels as a quality control and consumer safety tool. At a time when buyers worry about the safety and authenticity of the products they consume, labels can help come to the rescue. And what better holiday than one which celebrates both the healthy effects of products and a concerted effort to protect those consuming them?
For example, new label technologies enable consumers to verify the authenticity of their products through a smartphone app that scans a small digital ID on the label. These track-and-trace digital IDs offer a powerful deterrent to counterfeiting, protecting consumers from harmful or ineffective fake products. In turn, CBD product manufacturers can demonstrate to customers that they are working actively to ensure their safety. That creates favorable word-of-mouth, goodwill and loyalty among buyers who will criticize or even pursue regulatory and legal remedies if they feel there's a problem.

---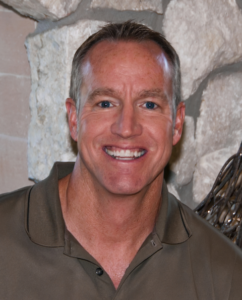 Gary Paulin is Director of Sales and Client Services for Lightning Labels, a Denver-based label printer that has been offering state-of-the-art affordable, full-color custom labels and custom stickers of all shapes and sizes to cannabis purveyors for more than a decade. They offer many options for materials and laminates and special effects to achieve digital short-run requirements (50 minimum) on up to 15 million labels, plus Lightning fast delivery. For more information and to place orders online, visit LightningLabels.com. For the latest in packaging news and labeling promotional offers, find Lightning Labels on, Facebook, Instagram, Twitter (@LightningLabels), Pinterest, and LinkedIn.