By Bethany Niebauer, Axial Compliance Consulting
North Carolina, one of the last holdouts for any kind of marijuana program, is finally considering a medical bill. As a North Carolinian, I always thought that I would greet this news with joy and pride. Instead, I feel disappointed at the regressive and paternalistic bill my home is likely to pass. 
To give a little bit of context, the state has about 11 million residents. Famous for its tobacco production, the state is quickly becoming a leader in STEM jobs. In 2020, the capital of Raleigh was ranked the third best city in the country for technology, due to the rapid growth of that sector. Meanwhile, Charlotte remains a leader in banking. After New York City, it is home to the country's second largest financial services hub. North Carolina has a reputation for being regressive, or even backwards, but its residents are at the forefront of some very progressive industries. 
Despite all this progress, the proposed medical marijuana bill is a shining step in the wrong direction. North Carolina's SB 711, also known as the NC Compassionate Care Act, was originally brought forth by Senator Bill Rabon (R- New Bern), in April of 2021. The bill is strangely modeled on Utah's medical program. Utah has one of the highest rates of prescription drug abuse outside of the rust belt. Yet with a population of just over three million, state regulators licensed a mere 14 dispensaries. This is insufficient to meet the needs of a large, rural population. Still, Utah has 17 qualifying conditions for patients seeking entry into the program. 
North Carolina recognizes only 14 conditions and chronic pain is not among them. Post-traumatic stress disorder is a qualifying condition so long as the patient can prove, (with evidence) that he or she experienced a traumatic event. The bill includes a presumption that if a servicemember served in an active combat zone that he or she experienced a traumatic event. North Carolina is a service dense area, but not every veteran will serve in an active combat zone. Many service members will be precluded from accessing the medicine they need. Furthermore, the bill is vague about what constitutes evidence. If a college student is raped at a fraternity party but doesn't report it to the police, will there be sufficient evidence to qualify under the rules? The bill is unclear. 
The bill requires vertical integration at a time when most states are moving away from that model. An application fee is a whopping $50,000. The bill seeks to award 10 licenses and each license will have the ability to cultivate, process, and dispense, (with up to four dispensaries per license). The bill currently requires 10% of gross revenue paid to the Department of Health and Human Services as a monthly fee. Clearly, this bill is designed to suit the interests of multi-state operators. No one else will be able to participate, much less survive, in such a costly environment. 
By now, most states see the value in social equity. New York and New Jersey both made strong strides in promoting diversity amongst license holders. The North Carolina bill fails to mention social equity or even diversity. Sensible South, a lobbying group that claims to promote the interests of future North Carolina patients is working hard with some of the largest MSOs, including Cresco, PharmaCann, and Columbia Care to set the playing field in their favor. When I asked Garrett Perdue, the group's founder, if there was any room for small operators in this legal framework, he shrugged his shoulders and said "I really don't know."
North Carolina is contemplating legalizing medical marijuana while looking down its nose at patients and the cannabis industry in general. Anyone in North Carolina interested in a more equitable program should contact their state legislators and make the following requests: (1) broaden the list of qualifying conditions so that more people can access the medicine they need, and (2) permit separate license types so that smaller operators have a chance of success. 
---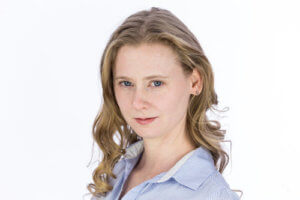 Bethany Niebauer is the CEO and Founder of Axial Compliance Consulting. Based in Denver, Colorado, Axial Compliance assists clients across the country with all aspects of license management, including new license applications, renewals, modifications, and transfers. Bethany grew up in Greensboro, NC.