by Merril Gilbert, CEO of Trace Trust and David Vaillencourt, CEO of The GMP Collective
Why Adoption of GMPs Is More Important Now  
COVID-19 has altered everyone's day to day life and has put a strain on the healthcare, food, distribution, insurance, and financial industries in ways we did not think possible just a few short months ago. It will be a slow process to get our lives and businesses moving forward. Having Good Manufacturing Processes (GMPs) in place will ensure that your business will rise from this stronger and more profitable, in addition to the trust and safety that it will display to customers.  
The lifeblood of your organization starts and ends out on the production floor – whether that is in the greenhouse, the extraction and formulation room, or in packaging. This can be reduced to a series of processes with inputs and outputs. It should go without saying that without product moving through your processes, you have no output and thus no revenue. 
Enter Good Manufacturing Practices (GMPs). Don't confuse GMP as just the latest buzzword in the cannabis and hemp industry. It is a system of best practices that have proven themselves the world over through continuous improvement and refinement for several decades!
These best practices provide significant value to your employees, risk managers, investors, and customers as they enforce your company's commitment to their safety. While you continue to keep your business afloat during these uncertain times, whether it is from the safety of your home or from the front lines if you are in a market that has recognized cannabis as the essential business NOW is the perfect time to review documents and take the next step to becoming GMP compliant. 
Why GMPs for the Cannabis or Hemp Industry?  
Good Manufacturing Practice (GMP) is a system for ensuring that products are consistently produced and controlled according to quality standards. It is designed to minimize the risks involved with any manufacturing production that cannot be eliminated through testing the final product.
GMP covers all aspects of production from the starting materials, premises, and equipment to the training and personal hygiene of staff. Detailed written procedures are essential for each process that could affect the quality and safety of your final product. These are complemented by systems to record and store data, to provide tangible proof that these procedures have been consistently followed  – every time a product is made.
If your cultivation, extraction, manufacturing, laboratory, or distribution business is still operating you have probably had to modify your daily operating procedures. This may include implementing staggered schedules, limiting production runs, and providing frontline employees with revised hygiene guidelines and protective gear. Have you updated your standard operating procedures (SOPs) to reflect these changes? 
Your SOPs are living breathing documents and are fundamental to every business, and a business built on Good Manufacturing Practices is no exception. To understand the value, let's ask a few simple questions.
First, have any of these events happened within your business recently?
A change in PPE requirements

New or more stringent sanitation practices

Additional steps for end of day facility closing

New vendors or suppliers of ingredients (hand sanitizer? bleach?)

Employee leave requirements
Assuming the answer is yes to at least one of those questions (and if it isn't, go back and read it again or call another colleague and ask them), your SOPs need to be updated.
Have you or someone in your organization reviewed your SOPs since any of those changes were made? 
If you answered yes, how do you know that? Is there written evidence (a record or log) of this review somewhere? 
For many of you, it is likely that someone somewhere performed some level of review, but whether it was documented in a clear traceable manner is another story. 
Give Credit Where Credit is Due
It is common that within many organizations, the activities required to establish a robust Quality System, including GMPs largely exist, yet most likely not being documented. Unfortunately, the lack of documentation or poor documentation is nearly just as bad as not having done it in the first place. Why? Because an organization is a large fluid operation with many people moving in different directions. Without a record of changes, this change quickly gets lost in the shuffle.
By now it should be clear that the redundancies and miscommunications from a lack of documenting your activities can quickly multiply. By taking a few minutes to record everything properly provides tangible evidence of the activity (get credit for the work you did!) and will save time and money in the long run!
Now what?
Remember those questions earlier on in the article? Everywhere you had a "No", go back and make it a "Yes"! And record it. At the end of the day, give yourself a pat on the back. You just conducted your first internal audit! You are well on your way to increasing your operational efficiency, and being able to show the world you care about product safety and quality by demonstrating Good Manufacturing Practices! 
Stay tuned for our next post where we will dive deeper into the functional areas and programs that are the core components of a GMP system.
---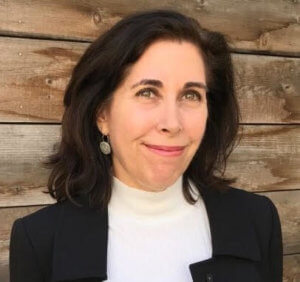 Merril Gilbert, is CEO of Trace Trust.
Co-Founder & CEO of TraceTrust and A True Dose™ and hGMP™ the first universal independent certification programs for dose accuracy in legal cannabis and hemp-derived ingestible products. Always at the forefront of emerging trends on the future of food, technology, health and wellness, she leverages 25 years of experience of creative development, operations and investment for everything food and beverage. Current Chair of the NCIA Education Committee.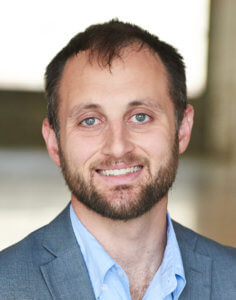 David Vaillencourt, is CEO of The GMP Collective.
David and his team at The GMP Collective bring decades of pharmaceutical and food industry best practices to cannabis and hemp. He holds a Master's Degree, is a Certified Food Systems Auditor, and brings a decade of experience in various governmental scientific work. David supports the industry in many ways, including serving as an Officer on ASTM International's D37 Cannabis Standards Development Committee, participation in NCIA's Facility Design Committee, and has also developed cannabis training content for college courses.
Contact the authors to learn more about how your business may benefit from implementing GMPs.