In this month's member spotlight, we check in with the team at Yerba Buena Farms, based in Oregon. Yerba Buena was recently named one of the top 100 green companies to work for in Oregon. Operations Manager Laura Rivero tells us more about their company and the way they manage their staff through self-care "wellness days" and volunteering for charitable organizations.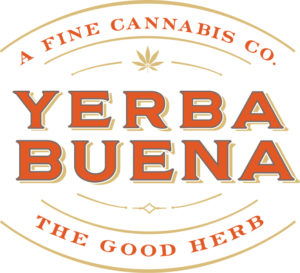 Yerba Buena Farms
Cannabis Industry Sector:
Cannabis Cultivation
NCIA Member Member Since:
May 2017
Tell us a bit about your background and why you launched your company?
We launched YB with the intention of bringing a holistic approach to the cannabis business. These include fair labor practices, research and innovation, organic practices, sustainability, and bringing a diverse group of people together to achieve a common goal.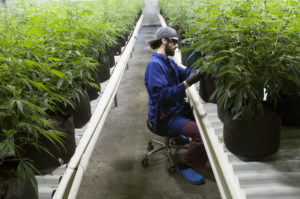 What unique value does your company offer to the cannabis industry?
Our company is focused on consistency and quality in both our product and business practices while maintaining full compliance and integrity. We are helping to set standards across the board, elevating the cannabis industry as a whole and inspiring others.
Cannabis companies have a unique responsibility to shape this growing industry to be socially responsible and advocate for it to be treated fairly. How does your company help work toward that goal for the greater good of the cannabis industry?
We do the right thing every day and with every decision. It is not always about the bottom line and the ability to cultivate a socially responsible organization is a key benchmark in our organization. We have been recognized in every sector of the industry and beyond for exemplary practices, and we are committed to pushing the envelope to increase the standards for other businesses, regardless of their industry. We were the first (and so far only) cannabis company to make the 100 Best Green Workplaces in Oregon, placing 9th, and shining a light on this industry as a potential leader in sustainable business practices.
We participate in organizations that are helping push forward positive change and standards, such as the Cannabis Certification Council (CCC), which is dedicated to setting national organic and fair labor standards for cannabis, the Oregon Cannabis Association (OCA), which is dedicated to protecting the cannabis industry on local, state, and federal levels, and we are part of the Resource Innovation Institute (RII), which leads in sustainable design and resource efficiency for the cannabis industry.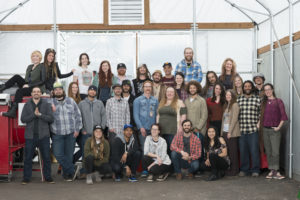 In addition to participating in other organizations that are making a difference, we understand that it all truly starts within our own organization. We are committed to paying our employees a family wage and provide excellent health benefits that are covered 100% by the company. We have monthly wellness days to promote self-care and teach personal wellness strategies, as well as regular get-togethers and team building events. Our team volunteers with many charitable organizations in order to give back to our community in a more meaningful and interactive way. We provide in-depth training to all of our employees on all areas of cannabis in order to increase the ambassadorship of our company. We take the opportunity and responsibility to be leaders in this industry and help to shape it to become a legitimate and respected part of the national economy, reducing the unfounded stigma, and allowing cannabis to change the world for the better.
What kind of challenges do you face in the industry and what solutions would you like to see?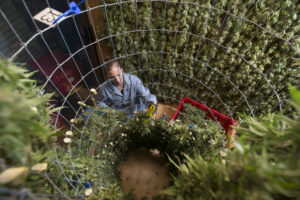 Access to information both internally and externally. The industry does not have modern operating systems to adequately manage the business of cannabis production, forcing us to create our own solutions internally at great expense. Externally, banking and taxation are two areas where YB would like to see national solutions.
Why did you join NCIA? What's the best part about being a member?
We joined NCIA because of the work accomplished and in progress on a national and state level.  NCIA has represented this plant for years, and we are excited to support these efforts. The information provided by the NCIA regarding market trends, pricing, state-specific data, etc., is incredibly valuable.
CONTACT YERBA BUENA FARMS:
Website
Facebook
Instagram