Shenzhen, China – CILICON®, the world-leading innovative technology cannabis vaporizer company, has launched its one of the largest-volume disposable vape pens with Cilicon's latest Reoregin™ ceramic heating technology, leading the most natural and long-lasting vaping performance. The super durable ELEV Box4 is equipped with our exclusive ceramic heating system to support 4mL cannabis oil for achieving 100% flavor delivery even at the late vaping stage, embedded anti-splash BioBaleen® Module to filter any impurities, which helps to enhance the smoothness of vaping experience, and ensure the freshest cannabis vapor delivered to customers' body, and a discreet V-shaped™ design at the bottom of oil chamber to save every drop of your precious cannabis oil. ELEV Box4 is available in 2 types of voltage settings – LOW: 2.6V-3V; HIGH: 2.8-3.4V, and offers diverse customization possibilities on the compact device body to show your brand image. 
Anti-Clogging Disposable Vape Design: Double Assurance for Potency and Smoothness 
With the combination of revolutionary Reoregin™ ceramic heating and anti-splash BioBaleen™ Module, ELEV Box4 delivers even more performance and smoothness. Powerful Reoregin™ ceramic heating system holds a redesigned internal ceramic heating element with a 2.0×2.8 mm hollow cuboid in the middle of the ceramic, which is fully inset with a larger mesh heating coil to maximize the actual heating area and reduce air-blocking issue in the vaporizing channel, and 5% increased ceramic porosity throughout the ceramic to absorb sufficient cannabis oil in the shortest time, eventually managing to discover every scent molecule in the cannabis oil by low-temperature vaporization and deliver the most original, fluent and explosive vaping experience.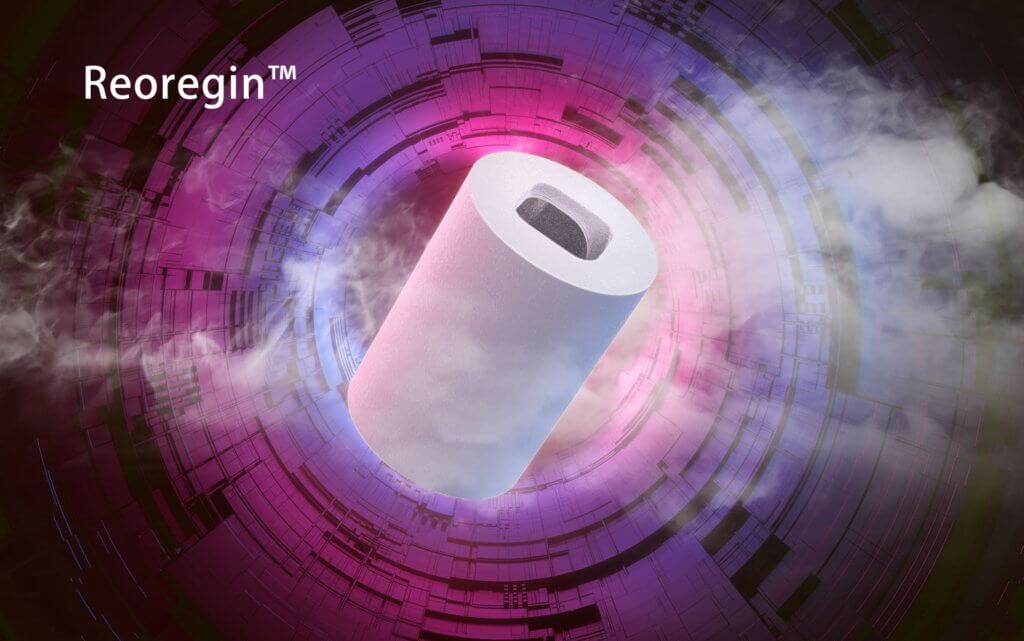 The BioBaleen™ Module and button activation setting perfectly make up such an excellent anti-clogging combination to support fluent vaping. By eliminating the spit-back issue and solid condensation, it provides double assurance to smooth the vaporizing channel, support to upgrade the taste, and subtly filter impurities to ensure pureness.
Perform More Durably with Doubled Oil Content
ELEV Box4 is capable of containing doubled cannabis oil and performing more durably across different disciplines, from volume setting to embedded technologies. Take the great value 4mL large volume vaporizer in an ultra-compact 43.05mm×19.05mm×80mm box, keeping the same size as a traditional 2mL box-like vape pen to achieve everlasting consumption. With the embedded Reoregin™ low-temperature heating technology, the possibility of device malfunction caused by ceramic embrittlement under long-term repeated heating has been greatly reduced, and the V-Shaped oil chamber design promotes to use up even the last drop of cannabis oil and avoids wasting oil, overall reinforcing the lifespan of the pocket-size vaporizer.
With Cilicon's ongoing mission of leading innovation in the cannabis industry, ELEV Box4 starts a new standard for large-volume vaporizers with more capable and clog-free performance. Based on the exquisite design in both the internal structure and product outlook, ELEV Box4 could eventually deliver the most original flavor, beast-like clouds people have been chasing, as well as a more durable vaping experience for your customer. 
To explore more, please visit: https://www.ciliconplus.com