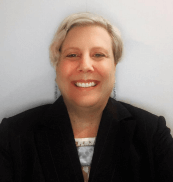 Rahn & Associates is pleased to announce that Erin Spitale has joined its Cannabis Insurance brokerage firm, S2S Insurance Specialists, as Accounts Manager. 
Erin is a highly skilled insurance specialist with over 30 years of risk management and customer service experience. As an Account Manager, she draws upon her vast knowledge of diverse insurance products and extensive relationships with national carriers to match clients with premium coverages that fit their precise needs and budget. Clients operating in complex, regulated industries, such as Cannabis, turn to Erin for traditional and nontraditional insurance solutions that protect them against their most difficult risks. 
Erin is a three-time national award winner that has earned a reputation for providing outstanding customer service. 
After serving as a Senior Territory Manager for the State of Connecticut and an Operations Manager for a national insurance company's Miami Office, Erin started her own independent agency that she successfully ran for 10 years prior to joining S2S Specialists, a division of Rahn & Associates. She is currently pursuing a Bachelor's Degree, majoring in Business with a focus in cannabis studies. 
espitale@s2sinsure.com 
(860) 917-3628 
Members of: 
s2sinsure.com