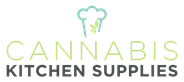 Valued Farming clients,
It's spring, you're busy, we get it…so to the point.
What: FIBC Totes/Super Sack Pre-Order
When: May 10th is deadline to place your order and secure a price of $6.88, with 30% down
Why: Save $$$ (~50%) AND Secure supply chain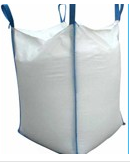 Details:
As your strategic/trusted supply chain partner, we've secured a quality source for FIBC Totes/Super Sack and are offering you the opportunity to lock down a price of $6.88/bag for this necessary/important harvest supply. Due to the logistics involved, this is a limited time offer. Your order must be received by May 10th, and your 30% deposit made by May 31st. Lead time is ~14 weeks, which would result in delivery to your facility during the last 2 weeks of August. SDS sheets along with other relevant compliance docs are available for review. Please reach out if you have any questions.
CONTACT:
Rocco Iannapollo, Sales Director
www.cannabiskitchensupplies.com
riannapollo@etundra.com
Office/CustomerService:800-594-4183