Los Angeles, California, September 13, 2016: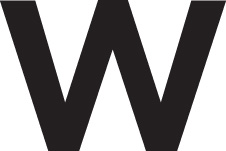 On September 13th, readers of Variety became a part of history when, for the first time in its 111 years of existence, the respected film industry publication shifted focus to another major California industry — Cannabis.
The issue, Variety's Legalization AND Entertainment report, explores the impact of marijuana legalization upon the entertainment industry. A select number of major cannabis brands and businesses were approached with the first-ever opportunity to publish advertisements in this special edition. W Vapes, an award-winning and respected California vaporizer manufacturer, jumped at the opportunity to make history.
"We're ecstatic at the opportunity to have a more mainstream audience get informed about the cannabis industry. So many of the celebrities being featured in Variety's Legalization and Entertainment Report are already big fans of our products. It's a perfect fit." (Juli Crockett, Chief of Strategy and Compliance)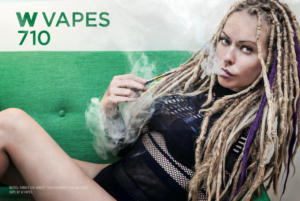 For this momentous occasion, W Vapes chose to launch a new ad campaign featuring co-founder Amber Abbott, a former Elite model and partner of W Vapes' founder/Master Extractor, photographed by long-time collaborator Kaylan Libby. Recent collaboration for ads and videos have featured the talents of street artist #FreeHumanity and electronic artist, Tipper. The Variety special report focuses on a fast-growing number of major entertainment figures who are becoming prominent entrepreneurs in the legalized marijuana industry as well as the impact of cannabis (and cannabusiness) upon the entertainment scene across all mediums, including, film, television, music, and more. Show business figures featured in the section as increasingly important entrepreneurs include Whoopi Goldberg, Willie Nelson, Snoop Dogg, Wiz Khalifa, Woody Harrelson, et al. Film projects such as "Pineapple Express," TV productions from Vice, Warner Bros., Netflix, Chuck Lorre, FX, et al and countless music projects have been transformed by all the ways that legalization is changing the cultural landscape.
No stranger to celebrities, W Vapes products have appeared in Chris Brown's "Leave Broke" video, backstage at Snoop Dogg and Wiz Khalifa's recent High Road Tour California stops, and on social media in the possession of Tommy Chong, Joe Rogan, and LaGanja Estranja, to name a few.
W Vapes launched in August of 2015 with their premier products, sleek, organic, CO2 extracted, and strain-specific medicinal cannabis oil W Vapes at HempCon Cup San Francisco in August 2015. Within a few months W Vapes won "Best New Product" at HempCon Dab Cup San Jose, "Best New Product" at HempCon Cup San Bernardino and "Best Concentrate" at The Green Games in San Diego at the 420 Pot Luck. Now adding "Best Personal Vaporizer" from HempCon San Francisco 2016 and "Best Vape Cartridges" (Chalice Cup California) to its growing list of awards.
The W Vapes team is personally committed to the quality of their products, the patient's experience and customer care. For more information about the company or products, contact Juli Crockett, 877-929-5859.