Did you just release a new product? Hire a hotshot new executive? Do something great for your community? Let the cannabis community know about it by posting your story to NCIA's new Member News page.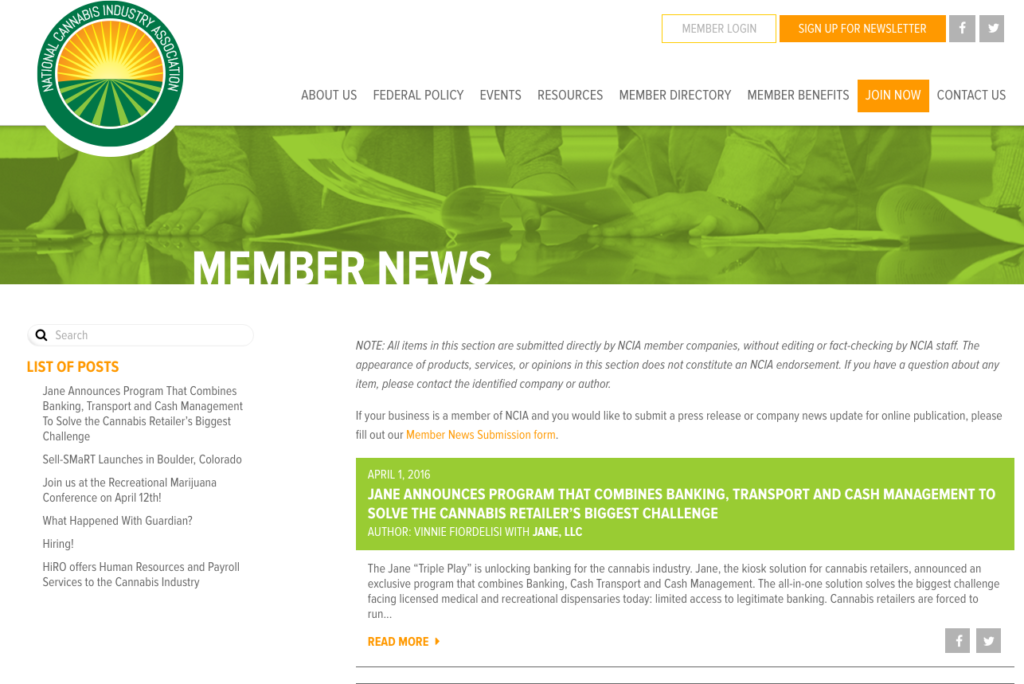 In an industry growing and changing as rapidly as ours, exciting things happen at our member businesses every day. That's why NCIA is rolling out a new member benefit, allowing you to share your company news, announcements, and press releases directly on the NCIA website – a central information hub for the cannabis business community.
The Member News section can be found under the 'Resources' menu on our website. If your business is a member of NCIA and you would like to submit a company news update for online publication, please fill out our Member News Submission form.
We look forward to sharing your exciting news!
NOTE: Member News items are published as submitted by NCIA member companies and are not edited, fact-checked, or endorsed by NCIA.