by Thomas Rosenberger, Executive Director of NCIAO
More than a year after Ohio legalized medical marijuana, the first licenses have finally been awarded. The Ohio Department of Commerce ended months of speculation by announcing 12 level II cultivator license winners on November 3rd, and 12 level I cultivator license winners on November 30th.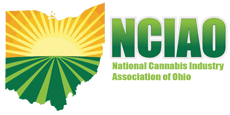 These 24 winners are now responsible for growing the supply of medical marijuana Ohio's patients will use, a population estimated to be in the hundreds of thousands. The medical marijuana market in Ohio is expected to be worth $300-400 million once it matures, making the limited number of licenses available immensely valuable.
While we now know who the 24 cultivators will be, Ohio's medical marijuana program is still nine months away from its September 8th, 2018 deadline to be operational. Processing, dispensary and testing licenses have all yet to be awarded, and already controversy and lawsuits are threatening to derail and delay the program.
It's a scenario we've seen repeatedly in other states such as Maryland, and a scenario for which the industry must work together to prevent in Ohio. The National Cannabis Industry Association of Ohio was formed in July to foster collaboration between members, promote best practices and to serve as the voice of the industry in Ohio.
We've spent the past 5 months advocating for the industry and working to provide feedback to state regulators on various aspects of the program. Moving forward, our priority will be on ensuring Ohio's program meets its statutory deadlines and licensed cannabis businesses are able to begin serving Ohio's patients by September 8th, 2018.
Now more than ever, it's crucial the industry come together to ensure Ohio's medical cannabis program is not delayed. Ohio's patients have waited long enough for relief, and the industry has a responsibility to ensure they wait no longer.
Join us as we advocate for the continued implementation of Ohio's medical marijuana program by visiting http://nciaohio.org/member-benefits/.
---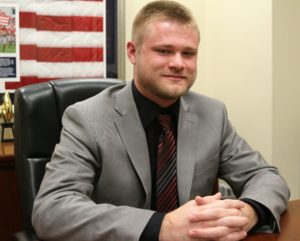 Thomas Rosenberger is the Executive Director of the National Cannabis Industry Industry Association of Ohio (NCIAO).
NCIAO is the Ohio affiliate of the National Cannabis Industry Association, the nations only industry-led organization engaging in legislative efforts to expand and further legitimize the legal cannabis market in the U.S.