The National Cannabis Industry Association is proud to be hosting "Start Making Sense," a cannabis industry fundraiser for Students for Sensible Drug Policy (SSDP) on Tuesday, September 9 at the NCIA/Vicente Sederberg offices in Denver.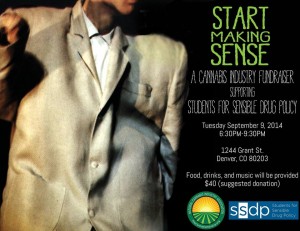 SSDP, the leading student-led drug policy reform organization in the country, is currently engaged in extensive voter education and get-out-the-vote efforts in Florida to support the passage of Amendment 2. This important voter initiative, if passed, would legalize and establish a comprehensive medical marijuana program for the first time in a southern state. We at NCIA are proud to support those efforts and all of the other great work of SSDP, so we hope our members and supporters will join us for this very special evening of music, food, and drinks while supporting sensible reform.
We wanted to throw this event not only to support our friends at SSDP but also to show our appreciation for our dedicated Colorado members who have been helping lead this burgeoning industry and supporting NCIA's phenomenal growth over the last few years. Colorado has been a focal point for reform and helped set the example for responsible business practices. Now we invite our Colorado members to help this industry grow in an state where support is still very much needed.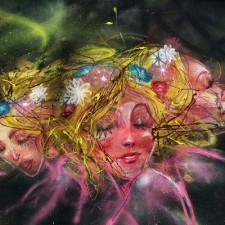 We will also be hosting a silent auction throughout the night with multiple signed art prints from Black Ink, a Philadelphia-based art and design company founded by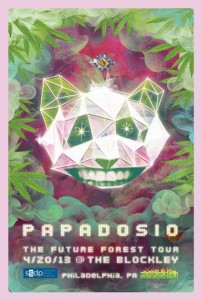 former SSDP members. They have been longtime supporters of SSDP, donating their design skills over the years to SSDP's live-music-based program, the AMPLIFY Project. Their ongoing collaboration, the "Prints Not Prisons" Art Drive, has raised hundreds of dollars for sensible reform throughout the years. (You can view a full catalog of their work here.) Black Ink's surrealistic style has been a huge hit among live music fans and is sure to gain some new fans during our event.
For musical entertainment we will be screening the landmark concert film "Stop Making Sense" by the Talking Heads. The movie will be projected onto the front side of our office building (better known as the Cannabis Cottage), so attendees can enjoy the last few days of summer outside before Colorado begins its annual cool-down. The inside of the Cannabis Cottage will be transformed into several themed networking rooms, each featuring different music and decorations to indulge your varied musical taste buds.
We aren't skimping when it comes to food either! NCIA staff will be cooking up pork shoulder and beef brisket all day long (as well as a veggie option) so no one leaves with an empty stomach. In addition, a selection of fine Colorado microbrews will be on tap, along with a local wine selection and other non-alcoholic refreshments.
We hope you're excited to join us for an evening supporting sensible reform while enjoying each others' company and timeless music. Everything will be provided, but we are strongly urging all attendees to donate the suggested $40 for admission. Every dollar you contribute will have an exponential effect and impact on the spread of sensible reform. Please REGISTER TODAY and we'll see you on Tuesday!