By Michelle Rutter Friberg, NCIA's Deputy Director of Government Relations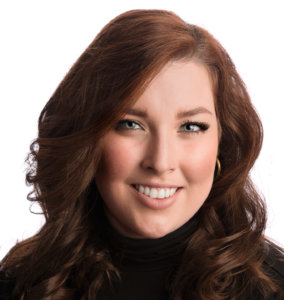 Last week was an historic one for cannabis policy around the nation. The second largest adult-use market, New York, successfully legalized cannabis and has already been signed into law by Governor Andrew Cuomo (D). New Mexico's legislature also passed adult-use legislation which awaits Governor Michelle Lujan Grisham's (D) signature shortly. Lastly, Virginia Governor Ralph Northam (D) signaled that he wants the state's new adult-use cannabis laws to go into effect sooner than originally anticipated. Keep reading below for a brief summary of what's happening in each of those states, and what it means for federal policy. 
New York
Last week, New York became the 16th state to approve a law creating a regulated adult-use cannabis market when Gov. Cuomo signed the Marijuana Revenue and Taxation Act (MRTA). This legislation would make possession of up to three ounces and limited home cultivation legal and will automatically expunge convictions for behavior that is legal under the new law. Notably, the new law also allows for cannabis consumption almost everywhere that tobacco consumption is allowed. 
Equity was at the forefront of New York's bill: forty percent of tax revenue will be directed toward communities disproportionately impacted by cannabis prohibition, and provisions in the MRTA seek to award half of all business licenses to social equity applicants. The importance of this can't be overstated: nearly 60,000 people – the majority of whom are people of color – are arrested for marijuana violations in New York every year, the effects of which can permanently damage their ability to obtain employment, housing, and education, among other collateral consequences.
A 2020 report by Arcview Market Research and BDSA projected that the New York cannabis market will be worth more than $1.6 billion by 2025. The state plans to tax cannabis at 9% at the state level with an additional 4% made available to cities and counties, and with additional incremental taxes levied based on the type of product and the amount of THC contained in them.
New Mexico
New Mexico is now poised to become the 17th state to legalize adult-use cannabis upon Gov. Lujan Grisham's signature. The legislature advanced two measures to the governor's desk: the first legalizes and regulates cannabis possession, production, and sales for adults over the age of 21, while the second facilitates the automatic review and expungement of the records of those convicted of low-level marijuana offenses.
The state's Cannabis Regulation Act allows for the possession of up to two ounces of cannabis for adults 21 and over, permits the home cultivation of up to six plants, and, unlike New York's legislation, prevents local governments from opting out of retail sales. Legal retail sales are scheduled to begin in New Mexico on April 1st, 2022 (no jokes here!).
Marijuana Business Daily projects an adult-use cannabis market in New Mexico could generate $350 million in annual store sales by its fourth year of operation.
Virginia
You'll remember that back at the end of February, Virginia's General Assembly convened a special session where they passed adult-use cannabis legislation. The legislation detailed the regulatory and market structures for the state, outlined social equity provisions, repealed criminal penalties for the plant, and, perhaps most importantly, is subject to a second review and vote by the Assembly in 2022. Lawmakers also established a January 1, 2024 enactment date for the law, however, much of this is now in flux thanks to Gov. Northam. 
Last week, Northam asked the General Assembly to speed up the legalization of marijuana in the state, making it lawful for an adult to possess up to one ounce on July 1, 2021, instead of waiting until early 2024. Additionally, Northam has proposed a quicker route for expunging marijuana-related incidents from criminal records and allowing home cultivation of up to four plants per household also as of July 1, 2021.
The Governor's request is in the form of a proposed amendment to the legalization bill the General Assembly passed last month. It's also important to note that Northam's proposals include changes to several other aspects of the legislation. One would empower the Cannabis Control Authority — the new regulatory agency that will be created to oversee the industry in the state — to suspend the licenses of businesses that don't allow workers to organize, pay less than a prevailing wage, or classify more than 10 percent of workers as independent contractors.
The General Assembly will take up these proposals when it reconvenes April 7 for a one-day session to consider any vetoes or amendments Northam has proposed to this year's legislation.
What's It All Mean?
Once New Mexico and Virginia's cannabis legislation is signed into law by their respective governors, nearly 45% of Americans will live in a state with legal cannabis, and it could reach a majority before the end of the year. This has what I like to call a "trickle up" effect for members of Congress, meaning that federal legislators begin to pay much more attention to cannabis-related issues once these policies are passed in their home states. You can certainly expect more members to begin signing onto legislation like the SAFE Banking Act and signaling support for comprehensive legislation like the MORE Act and the upcoming Schumer/Booker/Wyden bill that have yet to be introduced but are highly anticipated. As always, the NCIA team in DC will continue to keep our finger on the pulse to keep you and your business informed!