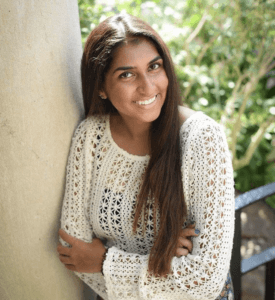 By Sadaf Naushad, NCIA Intern 
Although the action-packed April must come to an end, the fight for cannabis reform never stops! With U.S. Senators delaying the much-anticipated introduction of the Cannabis Administration and Opportunity Act (CAOA) last month, Congress has a lot of work to do. 
In the meantime, a congressional bicameral bipartisan committee is considering the Secure and Fair Enforcement (SAFE) Banking Act as an amendment to the House's U.S. Innovation and Competition (COMPETES) Act.
Now let's focus on action occurring within the states. State-level updates help provide us with insights on cannabis reform progress at the federal level. As more state constituents vote in favor of cannabis initiatives, reformation support overall increases within the United States. Efforts to reform cannabis policies at the state level encourage members of Congress at the federal level to enact legislation.  
Let's take a look at this week's state-level insights: 
New York
As the legal cannabis market is set to launch later this year, New York lawmakers intend to ensure that a sufficient supply of marijauna exists. Last month, state regulators voted to allow conditional marijuana cultivation licenses to several hemp businesses. Regulators also established that adults with prior cannabis convictions, along with family members who have previously faced criminalization, would receive the first round of adult-use cannabis retailer licenses – ahead of present medical marijuana businesses. This week, lawmakers recently approved a second round of applications for recreational cannabis cultivators. Additionally, the Cannabis Control Board (CCB) passed amended regulations granting medical marijuana patients to grow their own plants for personal use.   
Delaware
A Delaware House Committee approved a bill that would terminate 50 years of cannabis prohibition and criminalization. For the second time in history, Delaware's District 24 Representative Ed Osienski (D) introduced House Bill 371, legislation legalizing cannabis possession and gifting. The legislation is attached to a companion measure that would build a regulatory framework for the market. Its two-piece model comes after the House defeated a prior measure in March that incorporated both components. 
South Carolina
An eight-year attempt to legalize medical marijuana in a largely conservative state abruptly came to an end on the House floor Wednesday. South Carolina's District 13 Representative and House Leader John McCravy (R) ruled that the Session 124 measure comprises an unconstitutional tax increase, thereby ceasing further consideration of the bill. According to Representative McCravy, since the bill contains a tax on medical cannabis, lawmakers should have introduced the bill in the House under the state constitution's article for legislation that raises revenue. The bill's sponsor, U.S. Senator Tom Davis (R), is rapidly seeking other ways to keep the issue active as the session concludes. 
Missouri
In preparation for the 2022 midterm elections, a Missouri House Committee approved a GOP-led joint resolution seeking to place cannabis legalization on the November ballot. Missouri's District 98 Representative Shamed Dogan (R) sponsored an amended version of the legislation, in which The Special Committee on Criminal Justice passed in a 7-2 vote. The amended bill eliminated provisions that would remove the state's current separate medical marijuana program and set regulations regarding taxation in the legal market. Under the amended resolution, marijuana offenses would be removed from the Missouri criminal statute, permitting adults to possess, use and sell cannabis without facing penalties. 
Washington
State officials Lieutenant Governor Denny Heck (D), Attorney General Bob Ferguson (D), Treasurer Mike Pellicciotti (D) and Governor Jay Inslee (D) sent a letter to congressional leaders, outlining the urgency of passing the Secure and Fair Enforcement (SAFE) Banking Act. With Washington being one of the first states to legalize cannabis, lawmakers remain frustrated at the industry's lack of access to essential financial services stemming from federal prohibition. 
New Jersey
Last month the state attorney general's office released a controversial document detailing how New Jersey's marijuana laws currently authorize police to use cannabis when not working. This week, New Jersey lawmakers introduced a string of bills designed to encourage employers to penalize workers from consuming cannabis off duty in compliance with state law. Punishable workers specifically include law enforcement officers and first responders. Now, three new bills exist that intend to enforce restrictions on such activity for particular employees. New Jersey's 6th Legislative District Representative Louis Greenwald (D) aims to amend state statute to contain the following provisions: penalizing police for using cannabis, conducting random drug tests and the right to refuse job applicants due to lawful cannabis use. Although Representative Greenwald's bill targets police officers, two other measures presently remain that would also impose employment-based restrictions on lawful marijuana use. 
Ohio
The Coalition to Regulate Marijuana Like Alcohol (CTRMLA) filed a lawsuit to keep cannabis legalization on Ohio's November 2022 ballot. In December 2021, CTRMLA turned in petition signatures to Ohio's secretary of state's office, but the office deemed the signatures insufficient. To advance the legislative review of their measure, CTRMLA turned in additional petitions on January 13, 2022. According to the state statute, however, a ballot petition must be submitted "no less than ten days prior to the commencement of any session of the general assembly." The session commenced on January 19, falling outside of that ten-day certification window. As a result, CTRMLA contacted Franklin County Court of Common Pleas, requesting a  ruling on a prospective challenge concerning the timing of the group's initial signature submission to Ohio for the reform proposal. 
Stay tuned for more updates on cannabis policy reform. If you are interested in learning more about NCIA's government relations work and how to get involved please reach out to Madeline@thecannabisindustry.org.