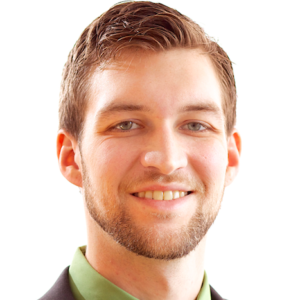 By Morgan Fox, NCIA's Director of Media Relations
As has been so often true in the history of cannabis policy reform (but is starting to change with your help), the biggest news and progress made this week is at the state level. After a long and arduous legislative session, Connecticut lawmakers approved an adult-use bill, which Gov. Lamont signed on Tuesday!
The new law makes adult possession of up to 1.5 ounces legal and will establish a regulated licensing system. Half of all licenses are reserved for social equity applicants, who will also be able to access training, technical assistance, and startup funding. Limited home cultivation will be permitted in stages (medical first, then adults), and limited social consumption will not just be allowed – it will be mandated in municipalities with more than 50,000 residents.
Let's put this in a national perspective. If you do not include all the years of foundation-building, activism, and lobbying that go into changing cannabis laws, it took two years for voters to approve adult use in the first four legal states starting in 2012. At that time, passing such laws through elected representatives was unheard of. Now in 2021, four state legislatures have approved adult-use bills in the first six months of the year! We've come a long way in terms of state policy reform and momentum is only increasing, but we still have a long way to go.
Now let's move to Congress, where things tend to move a bit more slowly but are nevertheless picking up speed.
Earlier this month, NCIA endorsed the Drug-Impaired Driving Education Act. This bill, introduced by Reps. Kathleen Rice (D-NY) and Troy Balderson (R-OH), would provide grants and resources to states and organizations to engage in evidence-based impaired driving education. NCIA supports this bill because impaired driving is a serious issue that is most effectively combatted through early and consistent educational outreach, which this legislation promotes to the exclusion of unscientific per se limits and unproven chemical testing technology.
In somewhat related news, a massive transit bill is now awaiting a vote in the House of Representatives after recently passing a key committee. This legislation contains a number of provisions related to impaired driving education, the most important cannabis-related item is a provision that would allow researchers to access and study cannabis products that are available to consumers in state-legal markets rather than depend on federally-approved sources. While the DEA has announced that it will begin granting research production licenses to applicants – many of whom have been waiting for years for approval – there is currently only one legal federal cannabis source, and researchers have consistently complained that it is practically useless due to poor quality and contamination.
Moving on to the SAFE Banking Act, Senate sponsors Jeff Merkley (D-OR) and Steve Daines sent a letter to Banking Committee Chairman Sherrod Brown (D-OH) and Senate leadership urging them to take up the bill for consideration as soon as possible. After overwhelmingly passing in the House in April with a bipartisan vote, the bill has been awaiting review in the upper chamber, with some Democrats wanting to wait until a more comprehensive bill is introduced there.
Advocates and congressional supporters are eagerly awaiting the introduction of that legislation from Senate Majority Leader Chuck Schumer, who has been working closely with Sens. Ron Wyden (D-OR) and Cory Booker (D-NJ) since announcing that this effort would be a priority early this year.
The Senate has quite a bit on its plate at the moment, but we expect things to keep ramping up over the coming weeks and months. Stay tuned!