Member Blog: 6 Key Questions To Ask When Evaluating Water-Soluble Technology For Cannabis Products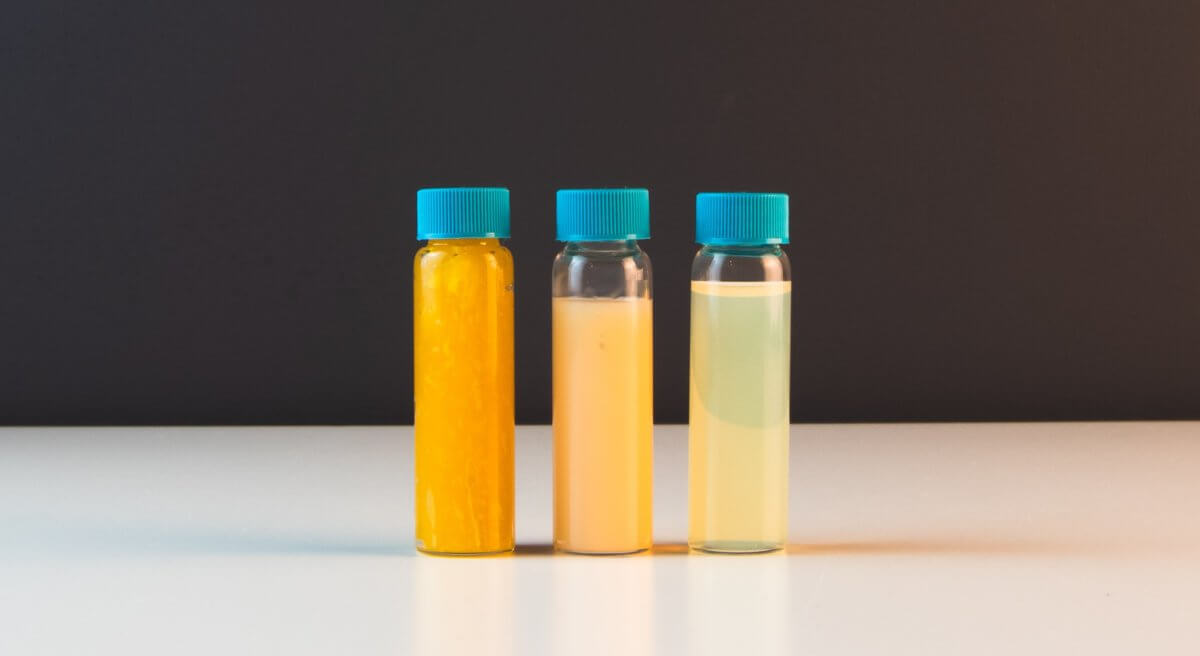 by Andrew Wong, Axiomm Technologies
Consumers and manufacturers of products that have been infused with THC or CBD are probably very familiar with two key issues that plague the product class: slow onset time and uneven dosing of the active ingredient. In a bid to provide a solution, many groups are marketing "water-soluble technology," or "nanotechnology." The vast majority of the groups claiming water-soluble (more properly referred to as "water-compatible") technology are offering up a nanoemulsion. 
Nanoemulsion technology is a very promising and accessible solution. It has the ability to allow for both (1) rapid onset and (2) uniform distribution of the active ingredient in infused products such as beverages, gummies, and water-based topicals. Unfortunately for most businesses and consumers, there are many factors that can destabilize a nanoemulsion and eliminate the benefits of the technology. Making things even more difficult is the fact that consumers and businesses are usually not equipped to properly evaluate their options, due to the technology being so new in its commercial use. 
In order to evaluate your options, whether you're a consumer or a business looking to enhance your products, you need to have a high-level understanding of nanoemulsions and how they are made. Put very simply, you create a nanoemulsion when oil is combined with functional ingredients and then blasted with energy or combined with a catalyst which, in both cases, causes the oil particles to split into smaller pieces. When made small enough, the particles disperse uniformly in water and won't separate out into larger globs of oil. Other added benefits of the small size are a dramatic drop in the onset time for THC – from around 45 minutes to under 10 minutes – and increased absorption of the active ingredient.  
Knowing this, there are a number of questions that you should always ask of your technology provider. Each of these questions helps you dig into how well-designed a formulation is and ultimately whether the technology you use will truly enhance your products. Every provider of nanoemulsion technology should be able to speak to:
Particle Size of the Nanoemulsion

– You should be looking for an average size under 100 nanometers, preferably under 50 nanometers (as measured by the "dynamic light scattering test").

Particle Size Test Method

– The "by volume" test is far more optimistic, and less useful, than the "dynamic light scattering test." Look for a solution that is less than 50 nanometers, measured using the dynamic light scattering test.

Temperature Stability

– Nanoemulsions tend to destabilize (lose their nanoemulsion properties) over time when exposed to heat. This can be a major issue if the product is shipped or stored in warm/hot environments or if consumers use the product on a hot day.

pH Stability

– Low pH environments, such as citric beverages, can cause instability and can also contribute to rapid degradation of the active ingredient (e.g. THC or CBD). Poor formulations can cause as much as 50% of the active ingredient to degrade over a period of one month – not ideal if the product is stored or sits on the store shelf for a while prior to being consumed.

Stability with Artificial Sweeteners

– Many end products that are being infused use artificial sweeteners, which can cause the nanoemulsion to become cloudy and lose its rapid onset and enhanced absorption properties.

Active Ingredient Degradation

– pH is just one of a number of factors that can contribute to rapid degradation of the active ingredient. 
Creating a nanoemulsion that addresses these challenges is not an easy task, but each one of the parameters is important if it's going to provide the performance benefits claimed by the technology provider. Regardless of whether you choose to engage in your own R&D or use a third-party solution, these questions will help you understand how well a particular water-soluble technology will work for you. Consumers will gravitate toward products that maintain the benefits of this water-soluble technology, and manufacturers will consequently need to do the same.
---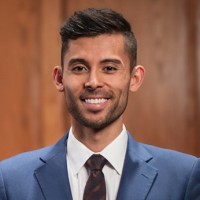 Andrew Wong – President of Axiomm Technologies
Having spent nearly five years at the nationally-recognized corporate law firm of Stikeman Elliott LLP, Andrew is experienced in securities, M&A and private equity matters. He has acted for both public and private companies, as well as private equity and investment funds with assets under management of $500 million to $1 billion. Andrew moved from Stikeman Elliott to Shea Nerland LLP in 2016, where he founded the cannabis practice group and provided clients with regulatory, structuring, finance and corporate governance counsel. 
Andrew co-founded Axiomm Technologies in late 2017. Axiomm is a technology company whose team of technical experts combines academic and industrial expertise in the development and commercialization of novel manufacturing and consumption methods. All technologies and products are designed with the health and wellness consumer in mind, and each increases the efficiency and speed with which the body absorbs vitamins, nutraceuticals and cannabinoids.