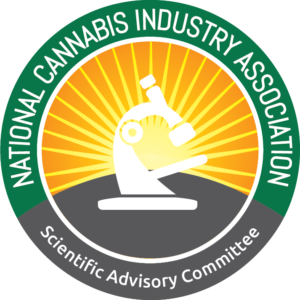 Watch this webinar from NCIA's Scientific Advisory Committee: Cannabis Testing & How to Read Test Results!
Learn from expert panelists: Alena Rodriguez, Managing Director, Rm3 Labs; Garrett Cropsey, Project Manager, Canna Advisors; and Tiffany Coleman, Director of Quality, Copperstate Farms.
Without delving too much into the testing methodologies used, we discuss reporting limits and some reasons for variability in test results. We also discuss the basic terminology used in test reports, provide examples of test results, and show you how to read them.
This webinar is great for general audiences that want to learn more about why we test in cannabis, how to interpret test results, and how you can use results as a consumer or cannabis business.

The Scientific Advisory Committee (SAC) is comprised of practicing chemists and other scientific field professionals to advise other NCIA committees as they work to develop standards and guidelines for the various sectors of our industry, ensuring that any formal recommendations produced by other NCIA committees are scientifically sound, sustainable, and legitimate.
For a deeper dive into cannabis testing policy, download this report prepared by NCIA's Policy Council, where we explore recommendations for cannabis testing policies including requirements for proficiency, contaminants, potency and active ingredients, as well as records retention and laboratory accreditation.