by Madeline Grant, NCIA's Government Relations Manager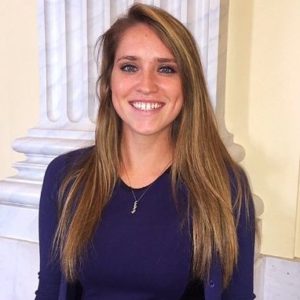 Following the presidential election, we've entered the lame-duck session. This occurs after an election, but before new members are sworn in, and allows for time on the legislative calendar for Congress to pass additional legislation. Before Congress heads home for the holidays, a new administration takes office, and the 117th Congress returns, let's take a look at what to keep an eye on during the lame-duck session. 
Banking Access
The House of Representatives has approved the SAFE Banking Act in some form THREE times in just over a year. The text of the Secure and Fair Enforcement (SAFE) Banking Act has passed through two different COVID-19 relief packages on the House side: the HEROES Act, and the HEROES Act 2.0, and also passed as standalone legislation in September 2019. However, in the upper chamber, we've seen Senators criticize including marijuana components in coronavirus legislation, arguing that it is not germane to the issue at hand. Specifically, Senate Majority Leader McConnell (R-KY) took to the floor to complain that the House bill provides "special treatment to the marijuana industry," stating that the legislation "mentions the word 'cannabis' more times than the words 'job' or 'jobs.'" Regardless, it's evident that SAFE banking has bipartisan support and could help mitigate the spread of the virus by ending the industry's reliance on cash transactions. 
Additionally, Senate Minority Leader Chuck Schumer (D-NY) introduced a coronavirus relief bill last month that contains the SAFE Banking Act. We've seen pushback from the Republican-controlled Senate and the Trump administration, however, Senator Schumer's inclusion of cannabis provisions is a positive sign that Democrats will make an effort to continue to push for these provisions. As Congress and the Trump Administration continue to negotiate coronavirus relief legislation, we will continue to keep our eyes on banking. Also, a friendly reminder to call our representatives and senators and encourage them to support cannabis banking reform. If they are already a champion on our issues, thank them for their support. 
The Marijuana Opportunity, Reinvestment and Expungement (MORE) Act
Regardless of all of the trials and tribulations that 2020 has brought, there is still great excitement and optimism around the MORE Act! House Majority Leader Steny Hoyer (D-MD) confirmed that marijuana legalization is still on the table before the presidential transition and will get a vote in December. Previously, Representative Hoyer announced this past summer that the chamber would vote on the MORE Act in September, but that plan was postponed following pushback from certain offices who were concerned about the optics of advancing cannabis reform before passing another coronavirus relief package. 
The MORE Act is the most comprehensive cannabis legislation to date. The bill would: federally deschedule cannabis, completely removing it from the Controlled Substances Act, expunge the records of those with prior marijuana convictions and impose a federal give percent tax on sales, revenue from which would be reinvested in communities most impacted by the drug war. Additionally, the legislation would also create a pathway for resentencing for those incarcerated for marijuana offenses, as well as protect immigrants from being denied citizenship over cannabis and prevent federal agencies from denying public benefits or security clearances due to use. The fact that we have a potential vote on the MORE Act before the end of the 116th Congress is exciting news for the cannabis community. As we gear up to the end of the year, look out for updates on the MORE Act, and remember, please call your representative and senators and urge them to support this significant piece of cannabis legislation. 
Success Through Hardship in the 116th Congress 
This year has been unlike any other year we've faced as a country. Since March, Congress has exhausted their legislative efforts to agree on coronavirus relief bills. With differences on both sides of the aisle and with the administration reaching any sort of legislative success seems near impossible. However, on a positive note we've seen our champions on Capitol Hill not give up on cannabis-related provisions. Although we are faced and halted by frustrations in the Republican-controlled Senate, we still see members of Congress working to include the much-needed cannabis reform our nation is calling for. Not to mention Election Day – Arizona, Montana, New Jersey, and South Dakota all passed measures making cannabis legal and regulated for adults, while Mississippi and South Dakota chose to legalize medical cannabis. Every success and victory in cannabis policies around the country creates more momentum for Congress to fix the out-dated cannabis laws. As we wrap up the 116th Congress, we will be left with more momentum than ever before to enter the 117th Congress to reach new legislative victories.