By Brooke Gilbert, Director of Events & Education
As the close of 2015 approaches, and along with it NCIA's 5th year of successful operation, we are very excited to be gearing up to celebrate this momentous occasion with all our members and supporters! Much has changed since NCIA formed back in 2010, and there can be no denying the monumental strides achieved since then by the cannabis industry.
To celebrate these successes, we will be holding a refined retrospective-themed banquet the evening of November 11 at a breathtaking location, The Vortex, in Las Vegas.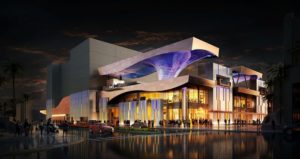 At the entrance of The LINQ promenade, The Vortex feels like a work of art, with a name inspired by its 7,000-square-foot, color-changing canopy vortex of lights. The Vortex is one of Vegas' premier outdoor event venues and features a second-story observation deck beneath its LED canopy, situated in a prime location overlooking The Strip.

As in years past, we will be honoring elected officials throughout the evening who have been champions of our issues. We have nominated Senator Ron Wyden (D-OR), Senator Jeff Merkley (D-OR), Representative Barbara Lee (D-CA 13th District), Representative Jared Polis (D-CO 2nd District), and Representative Barbara McClintock (R-CA 4th District) as the "Honorary Legislative Leaders" of 2015.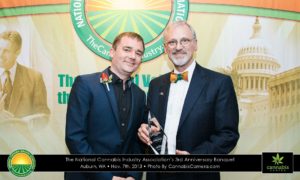 During the banquet, we will be awarding one of these elected officials our coveted "Cannabis Industry Legislative Leadership" award distinguishing them as our industry's champion this past year.
In addition to the awards ceremony, included in each $250 admission is a three-course meal, an open bar, musical entertainment by Erothyme, and a special gift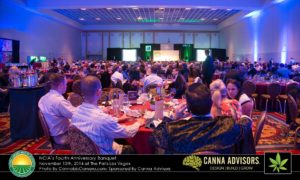 bag filled with mementos to commemorate the occasion. You will also have the chance to explore our photo gallery offering an industry retrospective of the past five years of growth while making your own memories along our red carpet. In addition, you can take part in our silent auction where we'll be offering up lots of unique cannabis and cultural memorabilia along with a few once-in-a-lifetime travel packages.
So what are you waiting for?
Come celebrate your industry's only national trade association and
purchase your tickets today
!
A huge thank you to our generous sponsors for making this event possible!
Premier Sponsor: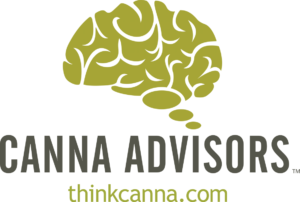 Silver Sponsors:




Bronze Sponsor:


P.S. – Looking for more ways to support our 5th anniversary celebration? There are still a few high-level sponsorship opportunities available, as well as the opportunity to become a "Friend of the Industry" through a $500 donation.
If you would like to showcase your brand while publicly supporting NCIA's work during one of the most important evenings of the year, contact us at events@thecannabisindustry.org or (888) 683-5650 today.