by Michelle Rutter Friberg, NCIA's Deputy Director of Government Relations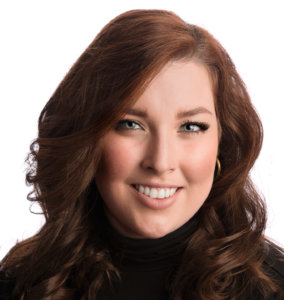 It may seem like a while since you got an update on the SAFE Banking Act, but I have some exciting news to share with you! 
Yesterday, House Democrats unveiled "HEROES 2.0" which is their latest COVID-19 relief package. If you'll recall, back in May, the House also passed the initial HEROES Act, which included the text of H.R. 1595, the SAFE Banking Act. 
Since HEROES passed the House in May, NCIA has been hard at work (from home!) talking to House and Senate leadership, as well as other key Senate offices about the need to pass this legislation and solve the cannabis banking conundrum. Unfortunately, those talks have been stalled for months as congressional leadership and White House officials struggle to make a deal. 
Eager to return home in October with a victory to show, many moderates on both sides of the aisle have been stressing the importance of passing another relief package. As the language was just unveiled late yesterday evening, it's still unclear how the Senate will react to the bill, and of course, the bill still has to clear the House of Representatives.
You might remember that just days before the first HEROES Act was passed in May, NCIA led ten cannabis advocacy and industry organizations in sending a letter to congressional leadership urging lawmakers to include SAFE in the next pandemic relief package. If the new HEROES 2.0 passes the House, it will mark the third time that the full body has approved the SAFE Banking language.
The language included in both packages is identical to the House-approved version of the bill and would make it easier for financial institutions to work with cannabis businesses that are in compliance with state law, as well as help address serious public health and safety concerns caused by operating in predominantly cash-only environments. The bill would also assist with the financial and practical hardships that are facing cannabis entrepreneurs of color as a result of a lack of access to capital from traditional lending institutions.
Make sure you stay engaged and continue to tell your lawmakers that you are a cannabis voter and that these issues are important to you! Contact your Senators today and ask that they support SAFE Banking as a necessary piece of legislation that can help the tens of thousands of cannabis workers stay healthy by allowing our industry access to legitimate banking and end our cash-only operations. 
Want to make sure you hear the latest about what's happening in cannabis policy? Follow NCIA on social media and be sure to share important information and resources as we release them with your networks, because we're going to need all of us in this together! 
The most important thing anyone can do to make sure SAFE Banking and other important reforms are realized in Congress is to ensure that their cannabis business is a member of NCIA. If you are not yet a member, please support our work by joining today. If you already are a member, thank you for making our advocacy work possible.