by Sean Dawson, Director of IT Solutions at Office1 
Integrating and measuring innovation for cannabis businesses can be daunting, mostly because cannabis has been considered illegal for decades. Luckily for the cannabis industry, the laws prohibiting the use of marijuana and marijuana products are tumbling down, and windows of opportunities are opening for people to integrate information technology with their cannabis businesses. As in other industries, information technology is shaping the cannabis industry as a frontier of opportunities for professionals in many exciting ways.
Despite being stereotyped and demonized for close to a century, the marijuana industry is swiftly reconstructing itself, thanks to cutting-edge technology that's ensuring inventions, innovations, and progress. IT remains the ultimate lever for changing how people view and relate to the cannabis industry. Over the last few years, IT revamped the cannabis industry and transformed how marijuana is grown, processed, distributed, purchased, branded, and consumed.
Despite the remarkable progress, there are a few IT concerns for the cannabis industry. Here are the top 8 IT concerns for the emerging cannabis industry: 
Automated Cultivation 
Marijuana grow-boxes with fully automated grow technology for high-quality yields are a potential game-changer for the cannabis industry. A perfect example is a home-grow technology that allows people to discreetly plant a seedling or two in every corner of their houses. Every bit of the home-grow technology is highly guided and fully automated. This gives growers a deep personal satisfaction of growing their own marijuana without having to go through the taxing learning curve that other farmers have to endure to get the best quality yields. With this technology, you don't even need an outdoor garden. 
On a larger scale, there are tech-driven innovations in seed genetics and breeding as crucial aspects of cannabis cultivation. This technology modifies the DNA of cannabis to develop a cultivar with rich taste and more resistant to pests, diseases, and harsh elements of weather. 
On the applications frontier, cannabis farmers now have access to customizable apps that allow them to configure cannabis cultivation to their geographical locations, soil texture, climate, and desired outcomes, among other considerations. 
 Automated cultivation is a growing concern for the cannabis industry as IT companies are striving to improve the cultivation technology even further, and growers are looking to leverage the best technology to gain more control over the quality and quantity of their yields.
Access Control
Cannabis dispensaries face the need to ramp up security within their premises. These dispensaries mostly deal with large cash transactions, which expose them to crime. These businesses are vulnerable to burglary, forgery, and robbery, necessitating advanced security options.
The need for improved security has led these dispensaries to incorporate stringent security options that effectively prevent malicious activity. For instance, to protect their crucial product, processing plants and growers utilize remote and cloud-based access control to the facilities.
Cannabis dispensaries normally take advantage of the flexibility that comes with current security systems to ensure that only authorized persons can access various areas within their facilities. To enhance security and access, these systems combine various security applications within one package, making them robust and efficient. 
For instance, an access control system that grants keyless entry also combines with surveillance cameras, alarms, and the check-in systems to store a proper record of all personnel who visit specific areas within their premises. This ensures a safe work environment where the company maintains trust with their staff while simultaneously reducing liability. Remote access control also triggers rapid growth since it facilitates the management of many branches from a single point.
Automated Vending and Online Recommendation
With advances in computing and robotics, various companies have been experimenting with non-human point of sale vending technologies. The cannabis industry has not been left behind. Artificial intelligence has allowed companies to aggregate HIPAA compliant data thus allowing for the creation of platforms where doctors and patients to better predict treatment outcomes as well as managing analytic data points from seed to consumption. Enter, opportunity. Companies have now been utilizing this to innovate the way cannabis is being purchased. Through the creation of search engines designed off the AI data aggregation, consumers are now able to find the best available strains for their desired use case in both a medical and recreational use case. 
Such technologies revolutionize the supply and delivery of the product as they help users make informed decisions regarding consumption methods and available strains, and therefore pivotal IT concerns for the cannabis industry.
Artificial Intelligence
Artificial intelligence (AI) has significantly transformed the way every industry does business, and the cannabis industry is not lagging far behind on this. The grade and strain of cannabis produced majorly depend on the environment in which it was grown. Artificial intelligence helps growers to enhance the plants' genetic makeup and CBD/THC concentration to produce popular strains. 
AI also helps in optimizing the supply chain, ensuring efficient and fast delivery of marijuana products. Companies are diligently exploring ways in which AI can help improve how quickly and efficiently the product can be moved, from the growers to the processors and, finally, the consumer. 
For example, a California-based startup, Eaze, collects consumer data relating to consumption and delivery. The data is then processed, analyzed, and leveraged to help dispensaries keep track of demand and update their stock.
Other companies use artificial intelligence to forecast price changes, fluctuations in product supply, and to analyze trends within the cannabis Industry. 
AI is, therefore, a critical concern for the cannabis Industry.
Retail, eCommerce, and Delivery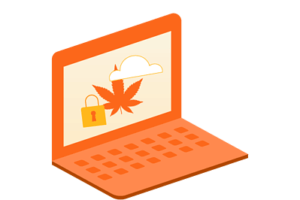 Retail, too, has benefited from advances in delivery technology. Today, you can order a product or service with the click of a button, pay for it remotely, and have it delivered at your doorstep. The cannabis industry is already in on these advances. In states where marijuana consumption is legal, there are apps you can use to order a marijuana product and expect a home delivery in minutes. 
Marijuana dispensaries have also turned to technology to help educate the public on cannabis production and consumption. For instance, some dispensaries are adopting the use of augmented reality to guide consumers through the available strains and their effects on the human body. There are also tons of education programs that cover everything from how cannabis functions in the body, growing options, and the best strains for different types of consumers.
Customized Consumption
Technology has revolutionized how we consume the product. Unlike the previous years, when smoking was the most popular means of consumption, modern consumers have a wide range of options. These include skin patches, e-cigs, and dosed inhalers. These technologies have disrupted the cannabis industry, and are paving the way for even safer options.
No doubt, modern technology has led to the invention and discovery of safe practices in the consumption of marijuana. For instance, it is known that different consumers react differently to various methods of marijuana delivery. Today, it is not uncommon for a doctor to take a swab of saliva to determine the best strain and delivery method for a particular user.
Electricity Storage and Consumption Monitoring
Marijuana growers attest that one of the highest costs of marijuana production arises from the use of electricity. The use of LED lights and climate control are responsible for these power costs. One way to reduce these costs involves the use of storage batteries. Growers can buy electricity during off-peak times when power is cheaper, store it batteries and use it during peak times. This also calls for the use of energy monitoring solutions to determine power consumption trends within the cannabis farms.
Seed-To-Sale Technology
With the growth of the marijuana industry, producers and growers seek ways to improve efficiency in the cannabis production process, following the laid-out regulations and maximizing profit. Seed-to-sale technologies equip producers with all knowledge regarding their product supply chain. This way, marijuana growers function the same way as any legitimate pharmaceutical or distribution chain.
Seed-to-sale software allows for vertical integration, which means the grower can track the product through various phases of distribution (manufacturing, supply, and dispensing). Point of sale software can combine with the company accounting software to create a fully-fledged Enterprise Resource Planning system, making it easy to manage the product like any other business.
Seed-to-sale software also helps with the documentation of cannabis transactions, which helps with compliance management, inventory management, and analysis of consumption trends.
The Bottom Line with Cannabis and Technology 
With the increased decriminalization of cannabis comes unprecedented growth, which attracts investors. This growth has brought with it some industry shifts, especially in technology. This article has explored various IT concerns that have spurred growth in the marijuana industry. Legalization has also helped debunk myths formerly associated with the cannabis industry, which has encouraged IT startups to create solutions for the marijuana supply chain. This way, growers and suppliers can focus on developing high-end products, while technology helps with compliance, bookkeeping, and product improvement. 
The relationship between IT and marijuana growth will spur developments that propel it into a multi-billion-dollar industry in the coming decades.
---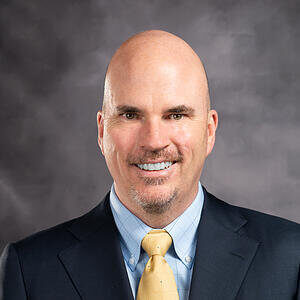 Sean Dawson is the Director of IT Solutions at Office1. Office1's mission is to innovate and progressively modernize the inefficient business landscape by providing a proactive, personalized, and eco-friendly office technology solution from planning to implementation and optimization. One solution from one company – Office1. Sean seeks to understand the heart of a challenge and then focuses on creating practical and timely solutions. He is an avid DIYer, gardener, and master house re-doer who loves spending his free time with his wife, four children, and six chickens.