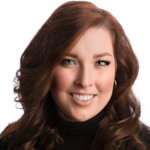 By Michelle Rutter Friberg, NCIA's Deputy Director of Government Relations
Usually, progress is slow in Washington, D.C. However, that has not been the case lately! Within the last week, the U.S. House of Representatives has passed both the Marijuana Opportunity, Reinvestment and Expungement (MORE) Act and the Marijuana Research Act! They passed by a vote of 220-204 and 343-75, respectively. Let's take a look at the bills and what's next for them:
The MORE Act
Last week, the MORE Act came to the House floor for the second time in history. It was first voted on in December 2020, when it passed by a margin of 228-164. 
Revisions from the last session include the removal of a provision that would have allowed federal regulators to deny cannabis business licenses to applicants who have prior felony convictions. Other changes from the introduced text this session include revisions to property requirements, allowing operators to secure those locations after receiving a federal license. 
A number of amendments were offered at a Rules Committee hearing to advance the bill, however, only three were ruled in order. The first passed on a roll call vote and was introduced by Rep. Josh Gottheimer (D-NJ), authorizing $10M for the National Highway Traffic Safety Administration to conduct a study on technologies and methods that law enforcement may use to determine whether a driver is impaired by marijuana. 
Another amendment, introduced by Rep. Conor Lamb (D-PA) directs the National Institute for Occupational Safety and Health (NIOSH) to conduct a study on the impact of legalization to the workplace, using states that have legalized recreational use of cannabis as a guide, and requires NIOSH to develop best practices for employers as companies transition their policies related to cannabis, prioritizing employers engaged in federal infrastructure projects, transportation, public safety, and national security. Additionally, it directs the Department of Education to conduct a study on the impact of legalization on schools and school-aged children, using states that have legalized recreational use of cannabis as a guide, and requires the Department of Education to develop best practices for educators and administrators to protect children from any negative impacts." It passed on a roll call vote. 
Another amendment, which failed on a roll call vote was offered by Rep. Jamie Raskin (D-MD) would have required federal agencies to review security clearance denials going back to 1971 and retroactively make it so cannabis could not be used "as a reason to deny or rescind a security clearance."
While there is currently no companion bill in the Senate, Majority Leader Schumer (D-NY) along with Senators Booker (D-NJ) and Wyden (D-OR) is expected to introduce a comprehensive cannabis reform bill over the next month.
Marijuana Research Act 
More recently, the House also passed the Marijuana Research Act sponsored by Reps. Earl Blumenauer (D-OR) and Andy Harris (R-MD). This bill would remove barriers for researchers seeking to apply and get approved to study cannabis, set clear deadlines for federal agencies to act on their applications, and also make it easier for scientists to modify their research protocols without having to seek federal approval.
Last month, the Senate also unanimously passed a research bill: the Cannabidiol Marihuana Research Expansion Act, sponsored by Sens. Feinstein (D-CA), Grassley (R-IA), and Schatz (D-HI). It remains to be seen whether the two chambers will be able to negotiate a deal on these research provisions to send to President Joe Biden.
Whether it's cannabis research or descheduling, the NCIA D.C. team continues to increase momentum for reform. Interested in learning more about our efforts in D.C.? Consider becoming an Evergreen member today!