by Jennifer Spanos, CannaBusiness ERP
As we approach the end of Q1 2022 and prepare to enter Q2, it's become clear that this is going to be an important year for the cannabis industry. Cannabis business professionals and investors looking for signs of growth or stagnation in the industry will certainly be interested to see how things unfold. With that in mind, CannaBusiness ERP has put together a list of the top cannabis trends for 2022, and those trends appear to be pointing to more growth. However, it's clear that difficulties for the cannabis sector are still imminent. 
Cannabis Trends for 2022
It almost goes without saying that the cannabis industry is complex and not without its fair share of challenges as the most highly regulated industry on the market. For businesses looking to grow, keeping up with complicated and evolving regulations can be stressful enough on a business in and of itself. Cannabis cultivators, processors, and consultants can look to cannabis industry trends to inform their operational decisions.
Increased legalization in the United States
Support for legalization in the USA continues to rise. In fact, a 2021 Gallup poll found that 68% of Americans are in favor of legalizing cannabis. Not only is this a record number of supporters, but this percentage also reflects a growing sentiment among Americans regarding the use of legal cannabis.
The changing tide towards legalization is clear – more states passed legislation to legalize cannabis either medicinally or recreationally in 2021, with several more introducing legalization bills in 2022. Because states operate independently of each other, every state will have its own policies as well as regulatory and compliance requirements, which can make things very confusing for cannabis businesses, especially multi-state operators (MSOs).
The National Cannabis Industry Association (NCIA) provides a map with state-by-state policies, which is one helpful tool for businesses looking to capitalize on expansion opportunities made possible as more states legalize cannabis. CannaBusiness ERP's Guide to Expanding Into New Markets is another great resource for MSOs that provides state-by-state information, including Nevada, New York and Pennsylvania, and useful advice to consider when expanding into new cannabis markets.
Sales will continue to increase in 2022
Leading cannabis business experts are predicting strong sales growth this year due to the growth in legalized markets for cannabis. In fact, legal cannabis sales reached $19.5 billion in 2020, and experts are projecting sales to reach $30 billion in 2022. Washington State alone, which legalized cannabis ten years ago in 2012, is expected to generate $1.5 billion in sales, up from $1.2 billion sales in 2020. But Washington's projected sales are small when you compare them to California's projected sales of $7.6 billion. And as more states legalize cannabis, more sales will surely follow. 
Another contributing factor to increased cannabis sales is related to increased demand and a growing number of product types. More consumers are learning why cannabis can be beneficial to them, including more restful sleep, lowering stress, lessening pain symptoms, and recreational use. Additionally, with so many products on the market, cannabis consumers have many options to choose from, ranging from edibles to tinctures to topical ointments and more.
Cannabis experts are predicting a growth in cannabis consumption lounges – the cannabis equivalent of a bar or restaurant that allows consumers to use cannabis on-site. According to the Cannabis Industry Journal, the popularity of these lounges is growing because they provide consumers with a legal and safe space to consume cannabis. Just as with alcohol, the lounges are regulated according to laws set by each state. 
Increasing sales means cannabis businesses are at a critical junction and need to scale operations to meet the growing demand. One way cannabis growers and processors can capitalize on the demand is by streamlining the business end-to-end with cloud-based cannabis business management software. Otherwise known as Cannabis Cloud ERP, it manages production, cultivation, compliance, inventory, financials and traceability, sales, purchasing, and more, all in one system that lives in the Cloud.
Increased legislative bills and pressure for federalization
Under U.S. Federal Law in the Controlled Substances Act, cannabis is still considered a Schedule I substance. However, as the number of states legalizing cannabis either recreationally, medicinally or both has increased, so too has broader support for federalization in the U.S. government. In fact, there are several bills in the U.S. congressional houses that may positively impact the cannabis industry, especially with banking challenges.
Due to the Schedule I federal classification of cannabis, many banks will not work with cannabis companies, creating tedious banking hurdles that are difficult to solve. The National Law Review writes, "Yet, in comparison to other industries, legitimate licensed cannabis-related businesses remain hobbled by the difficulties they face in accessing traditional banking and financial services – largely due to the fact that 'marijuana' is still considered illegal on the federal level under the Controlled Substances Act ("CSA"). Currently, financial institutions (including federally insured banks) are hesitant, and oftentimes unwilling, to work with cannabis-related businesses due to fear of reprisal from federal banking regulators."
Congressional representatives have introduced a decent amount of bills geared towards making much-needed changes to banking processes for cannabis, such as the SAFE Banking Act of 2021, passed by the U.S. House of Representatives in April 2021. It is currently awaiting action in the U.S. Senate with broad support from both sides of the aisle. If it passes both chambers of Congress, the act will allow cannabis companies to have business-critical access to banking and financial services and would reduce their need to operate as cash-only businesses and remove yearly challenges with tax accounting and reconciliation.
In addition to the SAFE Banking Act, there are other bills like U.S. Senate Majority Leader Chuck Schumer's Cannabis Administration and Opportunity Act (CAOA), which is a push for federal cannabis legalization as well as an equity play. If passed, it is a measure towards ensuring small businesses and minority-owned businesses have access to financial services.
However, even with the tide of public opinion and legal momentum shifting in the industry's favor, there remains a challenge with the U.S. tax code. Due to IRS Code Section 280E, if a business is trafficking certain controlled substances, like cannabis, that business is unable to deduct business expenses on their taxes. California has taken steps to address this by signing bills that help cannabis businesses overcome this code, but this is still a prohibitive factor for cannabis companies across the U.S.
Fortunately, cannabis companies that invest in a comprehensive Cannabis Cloud ERP solution with a reputable and experienced industry partner are better able to handle any hurdles that come their way.
Increased Merger and Acquisition (M&A) activity
Merger and Acquisition (M&A) activity has been steady in the industry and 2022 will see even more M&A activity. According to MJBizDaily's article, "Marijuana M&A sizzled in 2021 and is poised for a hot 2022. Marijuana merger and acquisition activity proceeded at a torrid pace in 2021 – and could accelerate in 2022 – thanks to lower interest costs and pressure on larger companies to expand their footprints and boost revenue."
Citing prominent cannabis acquisitions in 2021, such as Jazz Pharmaceuticals' acquisition of GW Pharma (for $7.2 billion) and Trulieve's acquisition of Harvest Health (for $2.1 billion), it is apparent that M&A is not going to slow down. According to Business of Cannabis, several deals are already taking place in 2022. Massachusetts-based Curaleaf acquired Arizona-based Bloom Dispensaries for $211 million, adding a total of 13 Arizona dispensaries and 121 dispensaries nationwide to Curaleaf's portfolio.
For cannabis companies dealing in M&As and becoming Multi-state Operators (MSOs), it is essential to have a comprehensive, full-suite Cannabis Cloud ERP system that can run all the companies in one system. It is a crucial ingredient to manage their M&A transactions and handle their financial statements, compliance, business transactions, and more.
Most important of all, cannabis companies need to choose the right cannabis ERP.
---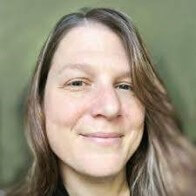 Jennifer Spanos is the VP of Product and Vertical Strategy at CannaBusiness ERP. She has 14+ years of experience in cannabis and food manufacturing software and operations, working to maximize the efficiency and profitability of customers' businesses.
CannaBusiness ERP: The Right Cannabis Business Management Software. Cannabis companies can grow their business with an ERP solution designed for the cannabis industry and for MSOs expanding into new markets. Learn how CannaBusiness ERP can set businesses on the right path. Manage financials, operations, quality, compliance, traceability, customers and more. 
CannaBusiness ERP is cannabis business management software that is built-in Sage X3 and configured by NexTec industry experts to deliver a complete cannabis business solution. Our specialization in developing solutions for the cannabis cultivation and processing industry has resulted in some of the most respected companies around the world managing their day-to-day operation using CannaBusiness ERP. 
To learn more about the fast-paced movement in cannabis legalization and how Cannabis Cloud ERP software can help your company keep pace, reach out to us. We'd love to show you what CannaBusiness ERP can do for your business.