If you don't know me yet, ask leaders in the cannabis industry about me. They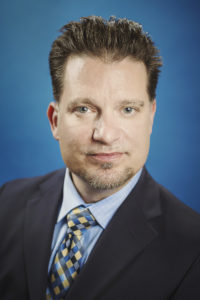 will tell you:
I'm old school. I've been working for cannabis law reform for 21 years, beginning on a prison moratorium campaign, leading to my role as Chair of the Board of Directors of Sensible Colorado funded by MPP, and now evolving into a well-respected cannabis business lawyer.
I'm a fighter. I'm not afraid to speak truth to power. Cannabis law reform is not done and we need aggressive advocates for the industry who don't apologize for wanting to be treated like any other industry.
I'm not an extremist. I have supported reasonable regulations on cannabis, similar to alcohol (but not identical). But I have opposed unreasonably high taxes and other efforts to over-regulate cannabis. I will resist efforts to regulate marijuana so strictly that all profitability is taken out of it.
I favor a free market approach whenever possible. I understand local reasons why limits on licenses might be needed or desired, but I generally favor open licensing processes that let the market sort out the best actors rather than the state.
My firm is growing. I now have 14 lawyers in four states, Colorado, California, Oregon, and Florida. I am one of the only major cannabis lawyers licensed in both Colorado and California. I have the national perspective needed to help the Board make good decisions.
I value inclusion and diversity in our industry. I will work to build our membership through my growing client base and ensure that all stakeholders have a voice in NCIA, including women and people of color.
I understand the problems with 280E. I have represented numerous companies in IRS audits and have seen how this issue is an existential threat to our industry.
I want to support and build the NCIA PAC. We must exert more political power to get laws changed.
I am a problem solver who believes in win-win situations.
I will be an articulate and professional voice for the industry as a Board member.
Sean McAllister Bio for NCIA Board Elections
21 years working on marijuana law reform, including founding Sensible Colorado in 2004 and serving as chair of its Board of Directors through adult use legalization in 2012.

McAllister Garfield has 14 lawyers, licensed in 5 states: Colorado, California, Oregon, Illinois and Florida.

Sean represents some of the largest infused products manufacturers in Colorado, which have been expanding to multiple states through licensing agreements and independent operations.

Sean's firm has a Tribal Law Group that represents Native American tribes in multiple states seeking to do cannabis/hemp projects

Sean has litigated several groundbreaking cannabis cases, including defending the nation's first cannabis products liability case, suing state regulators over enforcement actions, litigating pesticide standards, negotiating settlements for some of the most serious rules violations, litigating local bans on cannabis dispensaries; and assisting in authoring state and local ballot initiatives.

Sean handled the only federal prosecution of a licensed dispensary owner in Colorado, who was charged wrongly with federal money laundering and achieved a favorable outcome.

Sean is focused on being a top corporate counsel to dispensaries. His work involves all aspects of corporate formation, dissolution, governance, M&A, IP, promissory notes, civil litigation and land use matters.

Sean is a regular speaker at the nation's largest cannabis conferences and is regularly quoted in the national press.

Sean has won several awards recognizing his advocacy for cannabis reform, including: Friend of Reform Award, Sensible Colorado, 2013 and 2015 MVP Award at the Cannabis Business Awards, and 2016 and 2017 named a Top Marijuana Lawyer by Denver's 5280 Magazine.

Sean's Firm is a sustaining member of NCIA. He also supports CCIA, NORML, DPA, MPP, Colorado Cannabis Chamber of Commerce, and National Cannabis Bar Association.  
---
To vote in NCIA's 2017 Board of Directors election, you must be a current NCIA Member.
Read more about the Board Election process. 
Log in to view the Voter Guide and cast your ballot between April 27 through May 22.