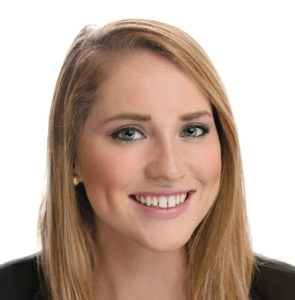 by Madeline Grant, NCIA's Government Relations Manager
Will you join us as a united front in Washington, D.C. this year?
Hundreds of cannabis industry professionals from all over the country will descend on Capitol Hill this month for the 11th year for NCIA's Annual Lobby Days. It's more important than ever before to make your voice heard and advocate for the federal reforms our industry needs to truly thrive.
Whether it's access to banking for your business, much-needed federal tax reforms, or some of the many other struggles faced by our industry that could be remedied by congressional action, we need you to tell your stories on Capitol Hill with us on May 16-18.
Here's our top four reasons for you to register today to join us for this exciting and impactful event this year:
New members of Congress
Last November, we saw midterm elections bring in a new class of freshman members of Congress. Many of these new faces replaced the old guard of those with long-standing prohibitionist views toward cannabis. Many of them lean more progressive, which means they are more likely to be friendly toward our issues. This infusion of new blood, new minds, and new perspectives in the halls of Congress can work in our favor.
NCIA's Lobby Days is the best way to get direct access to some of these offices so we can get off on the right foot with them on our issues. Joining us in D.C. means you will inform and educate these new members of Congress on the struggles we face like tax reform, veterans' medical access, social equity, and of course, the SAFE Banking Act specifically. How many new co-signers can we get on this bill? Let's find out together.
Discuss incremental and comprehensive reform 
With new members of Congress come new staffers that need to be educated on cannabis policy reform. In an environment where there are hundreds of issues, it's important we reach every Hill office. When we descend on Capitol Hill, NCIA members will have the ability to discuss their personal stories in the cannabis space. The government relations team is constantly on Capitol Hill meeting with offices; however, hearing directly from businesses is something special. 
As we are at the beginning of the 118th Congress, cannabis legislation will continue to be introduced and this is our opportunity to get members of Congress on board. It's all about baby steps; as we educate congressional offices they now have the ability to reach out to NCIA for resources and information. Over the past ten lobby days, NCIA sees a significant increase in co-sponsorship for cannabis legislation.
When we go into meetings the government relations team will provide talking points covering incremental reform; such as SAFE banking and 280E reform. Further, we have the opportunity to gather intel regarding their view on comprehensive reform. We've seen bills, such as the Cannabis Administration and Opportunity Act and the States Reform Act. Although these bills have not had any legislative success, it's important for Hill offices to understand the importance of state and federal conflict for the cannabis industry. 
Meeting 200+ other politically active industry professionals
It's not a conference — it's different. There's no expo floor or panel discussions, just people. And it happens to be some of the most politically engaged leaders of our industry who attend Lobby Days. You'll rub shoulders and team up with cannabis industry pioneers who have been in the game for years. You'll learn the "ins and outs" of the Beltway from lobby day veterans who join us every year to advocate for our industry. Hear about it for yourself by watching this re-cap video from last year's 10th Annual Lobby Days:
Learn how to lobby and take those lessons home
This isn't our first rodeo, but it might be yours, and that's okay. Even if you've never done citizen lobbying before, NCIA's government relations team makes it easy by offering training before the event, as well as on-site. We'll give you materials to help you tell your stories including descriptions of our priority legislation, and background information on the offices you'll be speaking with. And you won't have to go it alone! We will team you up with a small group of your fellow cannabis industry peers to navigate the halls of Congress together.
Lobby Days with NCIA will empower you to go back to your home state to advocate on the industry's behalf. You'll know what to say, how to say it, and what to expect.
Together, we can make a real difference and push our industry past the tipping point. Hundreds of NCIA members have already registered for this event, so what are you waiting for? Register today, schedule your flight, and book your hotel. We can't wait to see you there.
Register today for NCIA's 11th Annual Cannabis Industry Lobby Days.