By Sahar Ayinehsazian and Kelsey Middleton, Vicente Sederberg LLC
NCIA's Banking & Financial Services Committee
As the COVID-19 pandemic continues to alter the day-to-day lives of humans across the globe in an unprecedented fashion, industries have made considerable adjustments to maintain their operations while protecting the health and safety of the workforce and the public. While some industries have had to cease operations to comply with "stay-at-home" orders, most states regulating cannabis have deemed cannabis essential, allowing cannabis businesses to continue operations during the COVID-19 quarantine period. The fact that cannabis was deemed essential in states such as California, Colorado, Illinois, and Michigan, demonstrates a major shift in public perception of cannabis and its utility. While challenges remain as they do for all industries, the cannabis industry appears poised to withstand the pandemic and to solidify its role in the economy. 
Despite being deemed essential, adult-use cannabis sales have begun decreasing in states such as California, Colorado, and Nevada. Washington, however, reported record sales in April highlighting the diversity of legal markets throughout the United States. States that derive considerable sales for cannabis tourism like Nevada and California may see losses due to travel restrictions and mandatory self-quarantine periods. Although early sales reports suggest that the industry is equipped to weather this crisis, April sales only reflect the market one month into the pandemic that is likely to extend through the summer and potentially into next year. Thus, much remains unknown about the industry's potential to stave off the impacts of an increasingly likely economic recession. Still, reports show that demand for cannabis remains strong and could potentially increase as the nation grapples with the significant financial and emotional duress associated with the pandemic. 
States have taken proactive measures to ensure that patients and customers may safely access cannabis. States including California and Nevada have issued official guidance on best practices for cannabis businesses to observe to mitigate the spread of infection and preserve and promote public health. This guidance has largely prioritized the reduction of person-to-person interaction and adherence to heightened sanitation and hygiene protocols. Best practices for reducing person-to-person interaction include conducting sales by pick-up or delivery where possible, reducing the number of individuals allowed at the dispensary at any one time, and controlling the flow of visits to reduce the potential for exposure. Retailers have used space indicators like chalk, tape, and stanchions to demarcate 6-feet of separation between customers standing in line. Best practices for maximizing sanitation and hygiene include the promotion of contact-free systems such as tap-and-pay payment technology where possible, and the removal of handheld menus, tablets, and iPads, and aroma jars from dispensary surfaces. Retailers are advised to clean and sanitize commonly touched surfaces on a routine basis and to provide hand sanitizer to all employees and patrons in conspicuous locations to encourage frequent sanitization. Additionally, employers are required to monitor their employees' health and hygiene practices. Employers should require any employer showing a COVID-19 related symptom to stay home from work. 
While some businesses can rely on federal stimulus programs such as SBA loans for COVID-19 related relief, cannabis businesses cannot. Despite being equally harmed by the pandemic as other law-abiding, tax-paying small business operators, cannabis operators are ineligible for such funding because the cultivation and sale of cannabis remains illegal under federal law. While cannabis businesses are not currently eligible for federal relief programs, it appears that cannabis businesses may be eligible to defer the deposit and payment of their share of Social Security tax. 
Nonetheless, as further proof of the growing bipartisan support for cannabis, multiple senators and congress members have requested that future COVID-19 relief packages include accessibility for cannabis businesses. One of the main reasons cited has been the cannabis industry being deemed "essential," thereby allowing it to provide much-needed support to various states' economies. 
While the details of a post-COVID-19 world remain to be seen, one thing is clear – cannabis will continue to play a growing and important role in the U.S. economy.  
---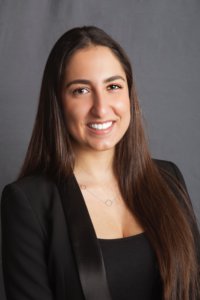 Sahar Ayinehsazian is an attorney in Vicente Sederberg's Los Angeles office, where she focuses on corporate transactions, cannabis banking, and regulations. With her specialized knowledge, Sahar helped to establish and currently co-leads Vicente Sederberg's Banking and Financial Services Department. As a member of the National Cannabis Industry Association's Banking Access Committee, Sahar also works on strategy and educational advocacy to enable state-licensed businesses to obtain accounts at depository institutions.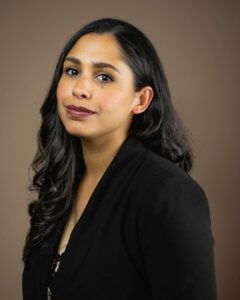 Kelsey Middleton is a Regulatory Specialist in Vicente Sederberg's Los Angeles office, where she focuses on licensing and regulatory compliance. Kelsey is responsible for assisting a dynamic range of cannabis clients in obtaining state and local cannabis licenses, permits and approvals, and navigating the complex and rapidly evolving regulatory landscape of the cannabis industry. She routinely helps clients prepare the requisite applications and documentation for state and local licensing and permits, and facilitates communications with cannabis industry regulators to promote efficiency and compliance throughout the licensing process.
 Prior to joining VS, Kelsey interned at the Los Angeles Department of Cannabis Regulation where she analyzed proposed cannabis legislation and approaches for enhancing the efficacy of cannabis social equity programs. 
 Kelsey obtained her Juris Doctor from the UCLA School of Law, where she was the Co-Founder and Co-President of the Cannabis Law Association, and External Relations Chair of the Black Law Students Association.