By Sean Donahoe, Founder and CEO, Sungrown Developments Inc.
Member of NCIA's State Regulations Committee
In Northern California's legendary cannabis growing region of Mendocino, the elected county sheriff was recently a competitor at a homebrew festival, jovially pouring samples of his "Pretty Sour Powerful Sider" (jokingly referring to the "Public Safety Power Shutoffs" recently implemented by the electricity utility PG&E to prevent wildfires.) While this relaxed scene of neighbors bonding in the wake of shared inconveniences was not exceptional in itself, here, Sheriff Allman was posing for selfies with licensed (but possibly a few unlicensed) cannabis cultivators sharing the liquid bounties of harvest for the benefit of a local nonprofit.
For nearly a decade, the elected officials and staff of Mendocino county have worked together to normalize the local cannabis farmers by providing a pathway for medical cannabis cultivation permits, long before the state established a licensing system. This public policy process brought once-outlaw cannabis growers into conformance with every regulation of modern life: from building code standards to streambed alteration regulations to the quantification of gross receipts for tax collection. Bringing regulators onto these farms has curtailed previous practices that may have threatened consumer safety: pesticide and other chemicals are now tracked and regulated, while every gram can now be tracked back to its very plot of origin (in case of a safety recall or other concerns post-harvest.) This has been unquestionably difficult for and disruptive to many heritage and small farmers, but it has also allowed in these regions for simple scenes of social bonding and neighbors trusting neighbors again, as participants in the illicit sector were normalized into first their local county's community then into a system of state license and next (hopefully soon) into a web of regulated interstate commerce. The process of bringing every farm into the regulated supply chain is far from complete, of course, and there are still illicit operators producing for consumers in urban areas in the state and beyond.
Rather than dwell on the incomplete success of California's ongoing efforts to bring order to the world's largest cannabis marketplace, it is essential to focus on the quality of life benefits from every cannabis operation successfully brought over from the traditional market to the regulated sector. Each licensed operation makes for one more safe workplace, one more source for lab-tested products for consumers and patients, and one more farm abiding by environmental regulations while providing stable employment and economic sustainability in rural communities. Under the previous medical cannabis paradigm, while there was certainly an abundance of responsible operators, there was virtually zero guidance from the state on matters of workplace safety, manufacturing standards, or environmental compliance. We are now several years into a robust legislative and administrative rulemaking process that has established a (mostly) clear set of rules of the road for commercial cannabis activities. It has unquestionably been a bumpy road for many of the legacy farmers to comply with new regulatory standards, but we are nonetheless able to say that there are now thousands of well-regulated cannabis farms in California (and southern Oregon) eager to sell their clean and craft quality products in a hopeful system of interstate commerce.
Has every cannabis farm in California transitioned? Of course not, but neither have the illicit cannabis economies been entirely supplanted by adult-use cannabis retailers in Colorado and Washington. Sensible and sustainable cannabis policy reform is a process, not a simple flipping of a switch from "illegal" to "legal," and Americans should be realistic about the progressive and iterative nature of this process. This process, like most evolutionary processes, has already experienced several inflection points, transformative moments that noticeably shifted public opinion or opened up new frontiers in policy reform. While the earlier era of medical cannabis state laws certainly created a base of public opinion and laws, it was questionably the passage of adult-use ballot measures in Colorado and Washington which brought onto the global stage and accelerated the awareness that adult consumers could buy cannabis in clean, responsible retail locations rather than furtive or even dangerous transactions in the illicit marketplace
Throughout this policy process, we have established that licensed retail options can be scaled without negatively affecting public safety and are highly efficient competitive enterprises, offering consumers ample product selection and low prices. In both Colorado and Washington states (but also in later states) we have seen imbalances for some time as market forces, regulatory factors and new cultivation capacity coming online have all helped to create price fluctuations, product shortages, and other supply disruptions. These disruptions were not unique to these early states and will likely continue in every market as new in-state regulated options come online in fits and starts (but when interstate commerce becomes possible we should expect significant price fluctuations unlike any seen to date.) During these fiscally trying periods, we have often seen cannabis operators attempt to cut corners on compliance to make ends meet, which can lead to compromised consumer safety and public safety. The goals of consumer availability and cost competitiveness should be foremost in the minds of policymakers crafting cannabis policy reform nationwide, most notably in the anticipated markets of the Northeast. As these next anticipated adult-use states are designing the framework of their retail and distribution systems, strong consideration should be taken on the potential benefits of quickly and effectively scaling their programs by incorporating interstate commerce as soon as (politically) possible.
The Interstate Commerce Conversation
As the serious policy conversations about compliant interstate cannabis commerce begin, it is helpful to study how in our proverbial laboratories of democracy we can see that decreasing retail friction and shifting consumers from the illicit marketplace benefits crime reduction efforts and improves overall public safety. We should also note that retail cannabis sales have continued to grow in Colorado and Washington, even after the initial novelty and the surge of tourism waned, while legal sales have supplanted illicit sales. These early-adopting states have created models that are addressing consumer demand as national interest in cannabis for wellness and adult-use purposes are soaring and the cultural normalizing continues to occur on a global scale. Interest is high, consumer demand is real, and evidence shows that our drug reform policies should be crafted to bring every cannabis consumer transaction into the regulated supply chain in order to fulfill the demand while benefiting from increases in public safety. Interstate commerce could provide not only safer products but also a greater variety of quality and highly competitive offerings. For medical patients and wellness-oriented consumers, interstate commerce may be the only viable means of access for certain formulated cannabis products or cultivars, especially in smaller state markets. 
In addition to the above benefits, regulated interstate cannabis commerce system could provide a more robust and differentiated production and distribution network combined with the ability to rapidly scale retail sales and address insufficient cultivation capacity in new adult-use markets. Cannabis consumers are price sensitive and illicit market retail options continue to entice consumers in states with functional adult-use programs such as California (or Canada), where there is an insufficient amount of licensed retail options to address total consumer demand.  With the beginning of adult-use sales in Illinois and larger adult-use states yet to come, it is frankly a bit difficult to envision how total consumer demand will be able to be fulfilled in any near term by relying on licensed cannabis cultivated in-state alone.
The Safe Vaping Discussion
While moving to allow interstate commerce will best position licensed operators to compete with the prices available to consumers in the illicit sector, moving towards a borderless system of production and distribution will also increase safety and access for patients and consumers. Most prominent is the recent nationwide discussion on vaping and vaping-related issues, where tainted products and resultant injuries have been found in the unregulated, illicit sector (or in a very few instances from licensed but arguably under-regulated sources.) Notably, NCIA's Policy Council established a Safe Vaping Task Force to work on these issues and has released a more comprehensive document advocating for the expansion of a regulatory approach for the safe manufacturing and distribution of cannabis products, whether vape cartridges or otherwise.
The issue of vaping extends to broader issues of product safety including educational campaigns, quality assurance, and testing programs, supply chain integrity, track and trace, and other reporting systems, and (when all else fails) a capable and sophisticated product safety recall system and these are all necessary components of a well-regulated marketplace. These consumer safety programs have already been carefully designed and stress-tested in Colorado and California and the insights from these systems and those in other states should be incorporated into the crafting of interstate cannabis policy (which will require significant harmonization of Certificates of Analysis and testing standards, packaging and labeling standards, etc., again all of which will benefit patients and consumers by offering greater predictability and reliability of their preferred products.)
Multi-State Coordination
In various forums, we have begun to see state regulators liaise with each other and we hope to see more coordination in the future and potentially an earnestness in harmonizing standards where statutorily possible. This multi-state coordination on product safety standards would be accelerated as part of the regulatory coordination efforts that are likely necessary for interstate commerce and, again, consumers and patients will benefit from safer cannabis and cannabis products, and we see NCIA as the critical player in this coming national conversation. In conclusion, moving to a system of regulated interstate cannabis commerce will have tangible benefits for the general public, for consumers and patients and I encourage forward-thinking members of the industry to participate and help manifest a system of interstate cannabis commerce with NCIA, its Allied Associations and other industry groups.

---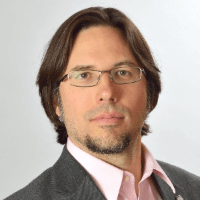 After studying Russian affairs and working as a political consultant, Sean Donahoe co-founded the California Cannabis Industry Association. He served as its Deputy Director through 2014 when he transitioned to consulting for investors and operators, communicating with public stakeholders, serving on local government committees, and advising industry trade groups. He holds an MSc in Government from the London School of Economics and is CEO of Sungrown Developments Inc., an advisory firm and holding company in Oakland, California.